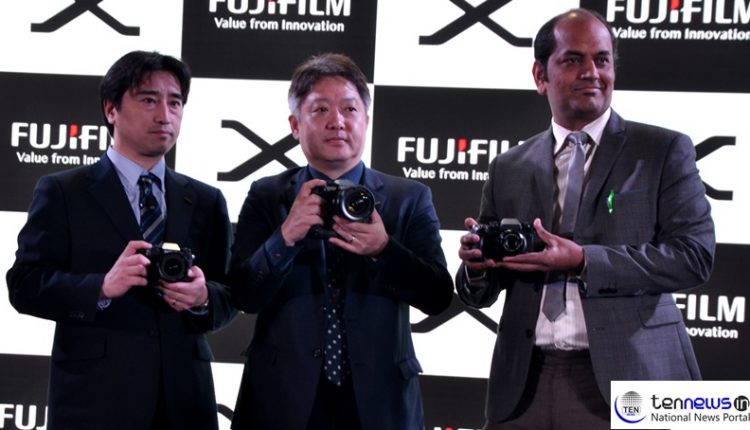 Fujifilm launches X-H1 professional camera in India, priced between 1.5 to 2.5 lakh
KASHIF HASNAIN (PHOTO/VIDEO BY SAURABH SHRIVASTAVA)
New Delhi: If you are planning to buy a new professional and well-equipped camera range between 1.5 to 2.5 lakh then Fujifilm's new X-H1 is perfect for you.
Fujifilm India has launched the most awaited high performance mirrorless camera in the X Series Range X-H1 professional camera on Thursday here, which combines a robust, durable body with a superior image quality and easy operation.
The Fujifilm X-HI is the first camera in the series to include 5-axis 5.5 stops in-body image stabilisation (IBIS), and the new ETERNA Film Simulation feature.

While launching the camera, Managing Director of Fujifilm India Haruto Iwata said, "This high performance mirrorless digital camera in the X Series known for its superior image quality created by Fujifilm's proprietary colour reproduction technology. The X-H1 with a newly-designed robust and durable body, incorporates a range of extremely useful features that support shooting in various scenarios demanded by professional photographers and videographers."

"The X-HT is the first X Series model to include the latest 5-axis ln-body image stabilization (IBIS), which has a maximum of 5.5 stops. The superior image quality with the memory colour will be achieved in the various scenes in addition to easy operation. It is also mounted with the flicker reduction mode which enhances the quality of indoor sports photography." MD, Haruto Iwata added.
Following the event, Assistant Vice President of Fujifilms India SM Ramaprasad said, "The X-H1 is the first camera in the X Series to include ETERNA mode, a new film simulation mode ideal for shooting movies. The X-H1 is priced at Rs.149,999/(Body Only) and Rs.1 72,999l(Body and Battery Grip)."
The camera is also compatible with a range of other interchangeable lenses which are scheduled for release later this year.
Later, Senior Manager of Fujifilm, Shino Udono said, "Professional photography in India is gaining momentum and we see immense potential in this market. The Wedding, Advertising, Broadcast and Digital mediums are evolving at a fast pace in India due to which there is a huge demand for superior image quality."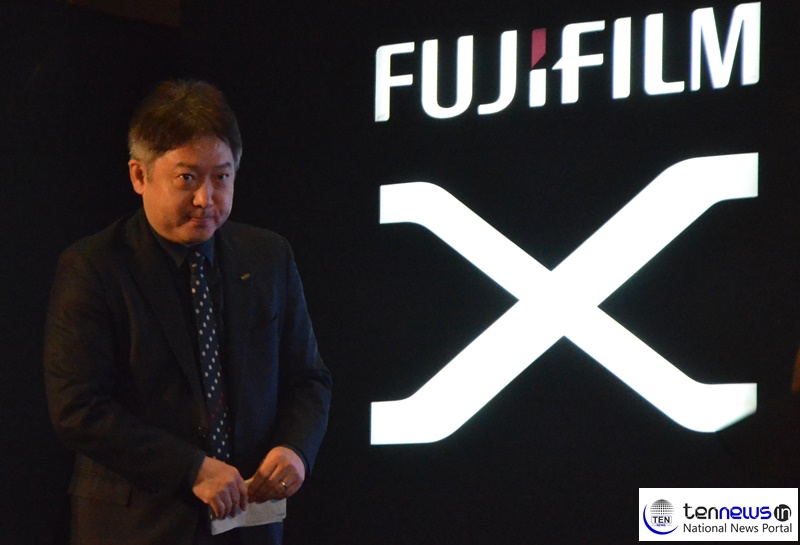 He further added that with X-H1 the company is offering a level of imaging performance that is simply unmatched by any camera ever created. The X-H1 will certainly mark a milestone for us in lndia, as we believe this is a camera that certainly exceeds professional expectations. "
Later some famous photographers such as Sephi Bergerson, Prashant Godbole and Shantanu Shourey also shared their experience with the camera. Moreover as per the company's claim more than 500 professional camera men reviewed the camera.
Major features of the camera –
-Accurate Auto Focus.
– Small and light weight.
-Range between 1.5 lakh to 2.5 lakh.
-Better picture from mirrored cameras.
-Special features for Street, wedding, landscape and sports photography.