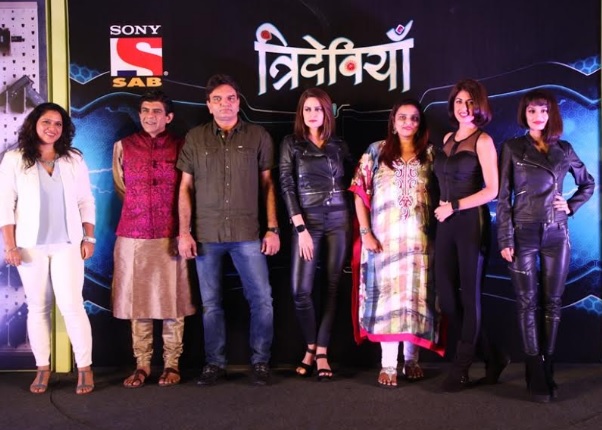 Get set to be regaled by "Trideviyaan"-Sony SAB's new action packed comedy thriller.
A special Feature by Bipin Sharma
The new show from the house of Sony SAB titled 'Trideviyaan' promises to take entertainment to the next echelon. Packed with an innovative concoction of a thriller and comedy component, the star cast boasts of names like the industry veteran Rituraj Singh, Aishwarya Sakhuja, Samaira Rao and Shalini Sahuta. With a humongous experience of 25 years, Rituraj Singh is a household name who needs no introduction. In his vast professional career, he has experimented and enthralled audiences with wide genre roles. The new show 'Trideviyaan' being no exception will see him in a different role too. As an action packed comedy thriller, 'Trideviyaan' will track the journey of three enterprising woman leading dual lives, continually striving to resolve both domestic and national conflicts as trained secret agents as well as doting, committed Bahus and daughters. Each agent from this trio has a distinctive skill to fight crime, and the most daunting challenge before them would be to put an end to Don Gamosha. The show has an ensemble cast of Rituraj Singh, Aishwarya Sakhuja, Samaira Rao, Shalini Sahuta, Anshul Trivedi, Winy Tripathi, Charu Rohatgi and Dhruvee Haldankar, who will all be essaying key roles.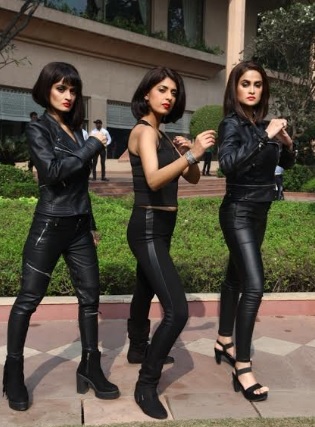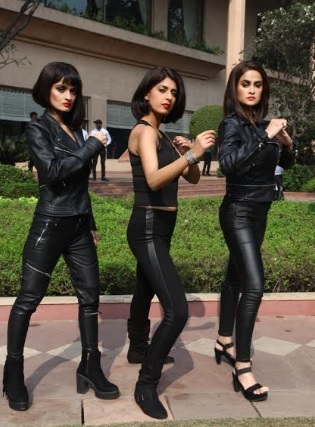 Set against an urban milieu, the story is focused around Dinanath Chauhan, played by the stalwart actor Rituraj Singh, who was a renowned special agent of his times by the name of 'Himalaya'. Throughout his tenure as a special agent, he was involved in myriad high-profile and precarious missions, where he assiduously fulfilled his chief mission of destroying Don Gamosha, but all in vain. Post retirement, Dinanath forms an alliance with his two trained agents Dhanashree Chauhan (Aishwarya Sakhuja) and Tanuja Chauhan (Samaira Rao), to become his undercover daughter in-laws. Alongside, he trains his daughter Manya Chauhan (Shalini Sahuta), to join them too. As a team, they synergize to fight crime, and try to capture Don Gamosha who has been terrorizing the country. The comical twist to the plot transpires when their serious strategically action packed life clashes with domestic hurdles and chores. Dinanath Chauhan for instance, as the head of the family and the mission has to manage both his secret service to the nation and his duties as a father and a husband to Suhasini Chauhan (Dhruvee Haldankar)
What's more! The trio are also endowed with special skills and have been assigned individual code names. Aishwarya Sakhuja aka Dhanashree Chauhan is Agent Laal Killa who possesses supreme strength and can easily fight multiple goons single-handedly. She is married to inspector Shaurya Chauhan (Anshul Trivedi), a staunch desh bhakt is absolutely committed to his job. Shaurya is portrayed as an emotional character who is very touchy when anyone talks about 'Bharat Mata'.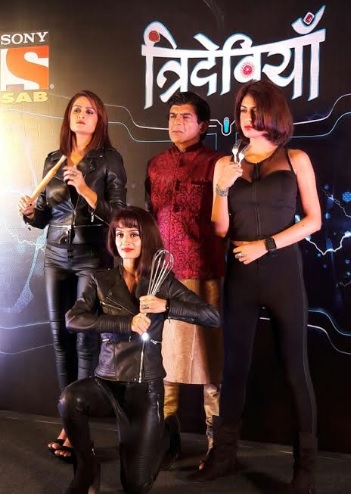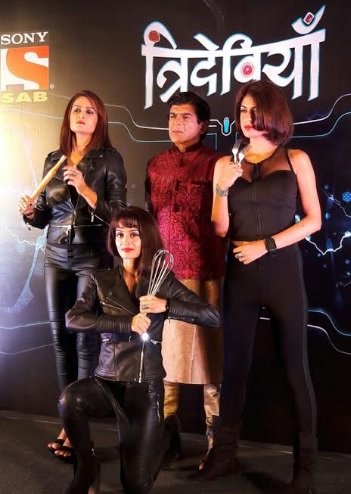 On the other hand, Samaira Rao aka Tanuja Chauhan is Agent Hawa Mahal whose unusual skill is her speed. Someone who can run at an express speed and being a master of any chase, she is married to Garv Chauhan (Winy Tripathi) who is a crime news reporter.
Shalini Sahuta aka Manya Chauhan, the daughter of the family goes by the agent name of Qutub Minar who can break things with her high pitched piercing scream a la opera style. Together the Jethani, Devrani and Nanand trio come together to manage their household errands besides supporting their Sasur in fighting crime and fulfilling the main mission.
Speaking on the occasion, Anooj Kapoor, Senior EVP and Business Head, Sony SAB said, "Trideviyaan epitomizes the modern Indian woman who strikes a fantastic balance between her professional and domestic commitments. The show is a unique blend of patriotism, thrill and comedy, a combination not seen before on Indian television."
In an exclusive chat Sonali Jaffar, Producer, Full House Entertainment shared, "I am elated to collaborate with Sony SAB for Trideviyaan. The concept of the show is very progressive as we are showing the characters of three leading actress managing their household and resolving national conflicts together. I am excited as well as curious on audience reaction to the concept of our show. Audiences will certainly appreciate the role of the female protagonists who are shown leading a life by an example, and how they successfully manage to do justice to both the professional and the domestic commitments."
Trideviyaan premiers on Tuesday, 15th November 2016, Monday to Friday at 9:30pm only on Sony SAB.
So get set to be regaled by this new action packed comedy thriller titled "Trideviyaan" !!