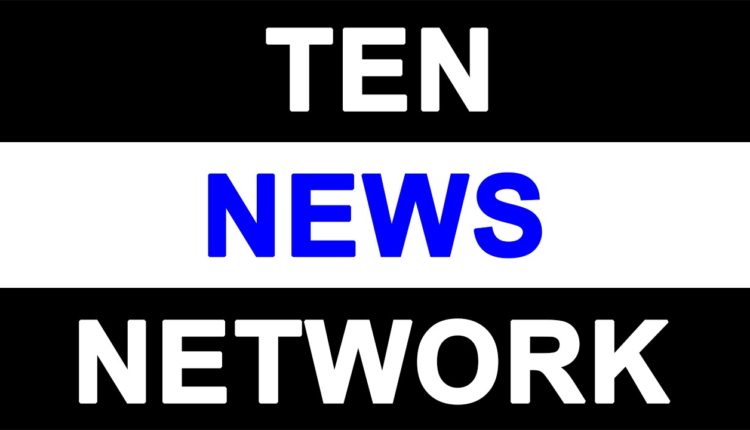 GK Sixers emerge winners in the 1st Sab Khelo Invitation Basketball Tournament for children under 10 By Bipin Sharma
The 1st Sab Khelo Invitation Basketball Tournament for children under 10 was organized in GK-1 on 30th and 31st Jan'16. In all, six teams participated in the tournament with every team comprising twelve players. The tournament followed the NBA pattern, and the enthusiasm on the ground was to be seen to be believed for the large gathering of parents as well as spectators that had gathered to witness the one of its kind tournament.
As expected, the finals of the Tournament on 31st Jan'16 truly lived up to its expectations as both finalist teams namely GK Sixers and GK Bulls gave their level best in the nail biting clincher. For the record sake and the statistics, GK Sixers emerged the eventual winners, and subsequently walked away with the coveted winner's trophy. But in the real sporting sense of the game, both the finalists were "winners" as they all played a highly spirited game. Even when the defeat was imminent for GK Bulls, they continued playing like real champions to deny victory being gifted on a platter to GK Sixers. The manner in which the two finalists clashed with each other was not just inspiring, but also set a new benchmark in the game of tennis for kids under 10.
Ishita Bhargava from GK Sixers was conferred the "Best Defensive Player" award while the "Most Valuable Player' award was bagged by Gaurika Khurana.
At the end of the tournament, the organizers announced the momentous decision of sponsoring the basketball coaching of a young girl from EWS background named Rufina who had participated in the Tournament with all zeal and commitment alongside other children.
President of Sab Khelo Sports Academy Govind Sharma remarked, "It was a good contest overall as every child played to his or her full potential. The fact that every child played with all zeal and fairness spoke volumes about their true sporting spirit besides reflecting on their coaches, mentors and the painstaking efforts of their parents. Discover Genius India will continue to undertake altruistic initiatives wherein we will support the underprivileged segments of the society in whatever capacity we can, in the near future. It was our honour that one of the country's most distinguished healthcare expert named Dr RK Tuli took time from his extremely busy schedule to be amongst us, and motivate the young ones towards sporting activities. The winners and the runners up were handed the trophies and medallions by Dr Tuli who also happened to be the chief guest of our event. Notable among the other prominent personalities from Sab Khelo Sports Academy included Ramesh Singh (Secretary), Rahul Tyagi (Treasurer) and Ms Radhika Matta (Vice President). We owe a special gratitude to Tennews.in for being our Media Partners for the event. In the last two years or so of its existence, Ten News has successfully managed to carve a special niche for itself and is presently publishing latest Top Ten News for 7 towns viz Delhi, Noida, Greater Noida, Yamuna Expressway, Gurgaon, Faridabad, Ghaziabad."
The Gobal Pioneer of Holistic Medicine, Dr Tuli felt ecstatic witnessing the young children play the game to their full potential. In his address to the children and the august gathering, Dr Tuli said, "I feel honoured to be part of this wonderful initiative. Physical activity through sports and games is an indispensable ingredient for shaping the personality of students. Academics and sports are compatible, and complement each other in unraveling the child's full potential. It's a well known fact that sporting activities empower students to face the challenges of an increasingly competitive world. It was Abhinav Bindra's gold medal in 10m Air Rifle event in the individual category in the 2008 Beijing Olympics which inspired other Indian sportspersons to win medals at mega contests like Olympics. A country of one billion has colossal potential and scope for sports, and I see lot of future champions in this crowd today. Be it basketball, cricket or football, parents should encourage their children to play one game atleast as it is essential for their all round holistic development. The modern day education has to be integrated with sports for achieving the all round development of our students. The emphasis needs to be on nurturing mental, spiritual, physical as well as academic growth of our students. At the end of the day, the effort is to meet the society's needs for tomorrow."
Sharing special excerpts from the tournament, Rahul Tyagi from Sab Khelo Sports Academy said, "The success of the 1st Invitation tournament under 10 has been overwhelming and inspires us to undertake more such initiatives in the coming times. After the success of "Remember the December" Tournament organized by us on 24th December'2015, we were keen to launch a mega tournament for children under the age category of 10 so as to not only promote the sport of Basketball, but also to motivate kids for ardently taking up atleast one sporting activity during their formative years for ensuring all round development and holistic growth."