Glammonn Miss and Mrs India 2018 crowned in a star studded Grand Finale
Bipin Sharma

By Bipin Sharma
The Grand Finale of Glammonn Miss and Mrs India 2018 lived upto its
expectation of being one of the most glorious evenings of the year. Glammonn
Miss and Mrs India 2018 hosted at the Royal Dale, Satbari, Chattarpur on 8th
October, 2018 was a star studded affair that saw the city's glitterati in full
attendance.
The coveted Mrs India 2018 title was bagged by Priyanka Puri while Mrs
Neelam Raj Sindhu won the title of Glammonn Mrs India Today Woman 2018.
Dhruv Jain was crowned Glammonn Mr India 2018, and Anjelium Kaur was
crowned Miss India 2018.
A brainchild of renowned Style Diva and entrepreneur Mann Dua, Glammonn
Miss and Mrs India 2018 was conceptualized and hosted by her for the first time
in 2017 to provide the much needed career opportunities for the talented girls
and married women from different walks of life.
The Jury for the Grand Finale boasted of top names from different fields.
Famous Bollywood actress Raveena Tandon was the Chief Guest as well as the
Jury for the show.' Giving her company on the jury were popular cine stars Ritu
Shivpuri and Amita Nangia. Then there was Vijay Golecha (Celebrity
Bollywood Jeweller) and Rizwan Sajan (Dubai based businessman and NRI)
sharing the dais as jury members. The anchor of the evening was Aman Verma.
A successful entrepreneur, Mann Dua has played a pivotal role in spreading
awareness about PM Modi's nationwide campaign "Beti Bachao Beti Padao".
She has been independently running and managing a centre that caters to the
welfare of girls and women right from providing basic education, employment
opportunities to helping them get married.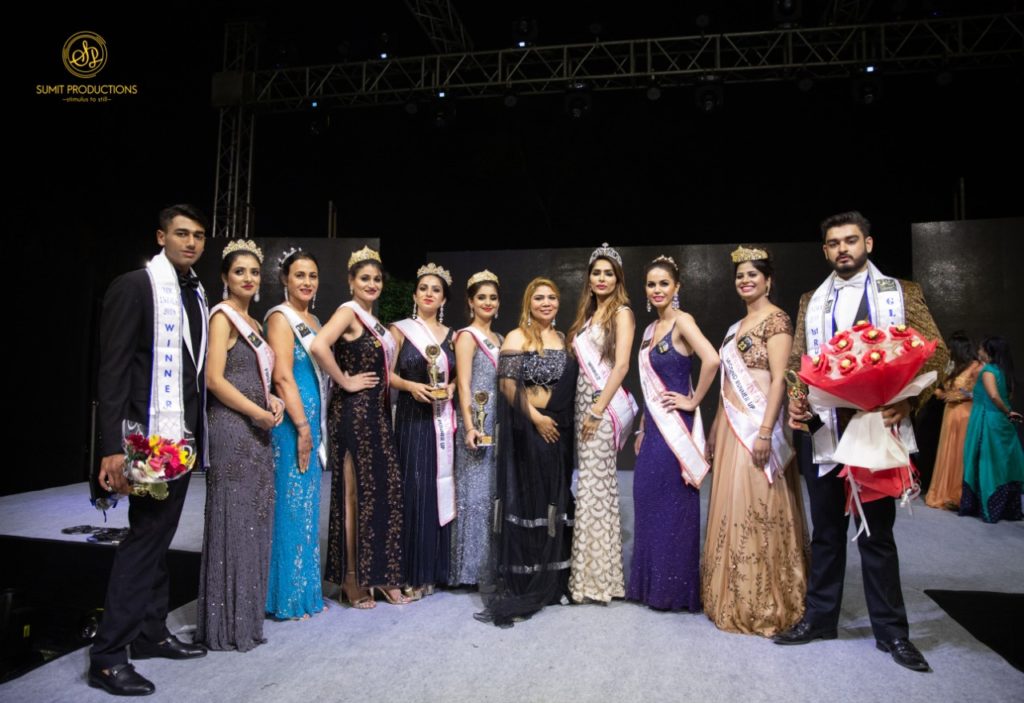 The Grand Finale witnessed a thrilling competition between 14 shortlisted
contestants for the coveted title of "Glammonn Mrs India 2018" while an
equally exhilarating contest was seen between 11 shortlisted girls for the title of
"Glammonn Miss India 2018".
Sharing more about the Grand Finale, Mann Dua said, "Glammonn India in its
second year has become a name to reckon with in a very short time span all
thanks to overwhelming response that our first event evoked in Delhi. The
Grand Finale boasted of Industry A-listers as jury members and the event was
graced by the presence of many distinguished personalities. The main objective
behind hosting Glammonn India pageant is to help provide new career
opportunities to the most deserving girls. Besides honouring the talented
participants, the objective of the event was to promote the pertinent message of
"Girl Child Education and Empowerment. From a total of 800 contestants this
year, about 100 were shortlisted, and in the subsequent auditions, the margin
narrowed down to 30.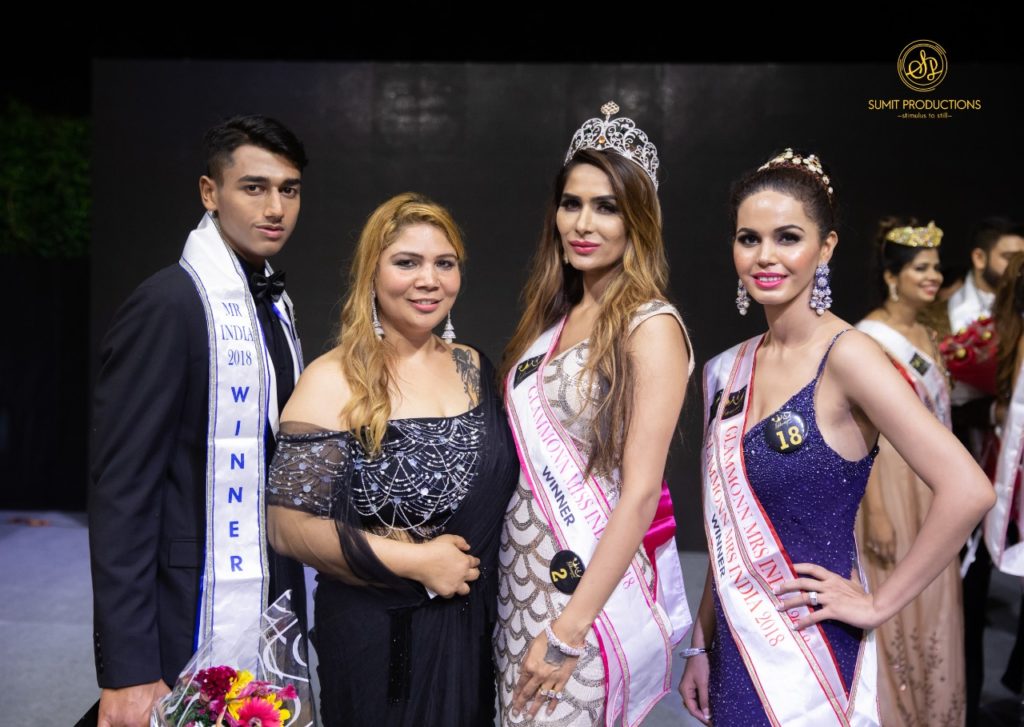 For the Grand Finale, a total of 25 girls sashayed down
the ramp, and put their best foot forward to showcase their talent. As expected,
the Grand Finale went down to the wires, and backed by a top class jury panel,
it was an absolute thriller. The esteemed guests had a rollicking time. The
evening was high on talent, glamour and entertainment as aspiring models
showcased their skills and intellect before an eminent jury and a packed
audience. In all, there were three rounds namely the cocktail dress round where
the contestants were seen wearing the cocktail dress. The second round was the
Indian dresses round, while the third and the final round would see the
participants sporting the evening gown. The winners of Glammonn Miss India
& Mrs India title would be getting an opportunity to be featured in Mika
Singh's new album of MDKD. Besides, they would also get an opportunity for
playing character roles in South Indian movies. For the 1st & the 2nd Runners up
too, we will be striving to get them roles in TV serials. The event got telecast on
E-24 and MH1 in addition to host of other prominent media segments. Our
aspiration is to take Glammonn Miss & Mrs India to the top echelons, and this
explains why we have left no stone unturned in choosing the stalwarts of their
respective fields in Jury Panel."