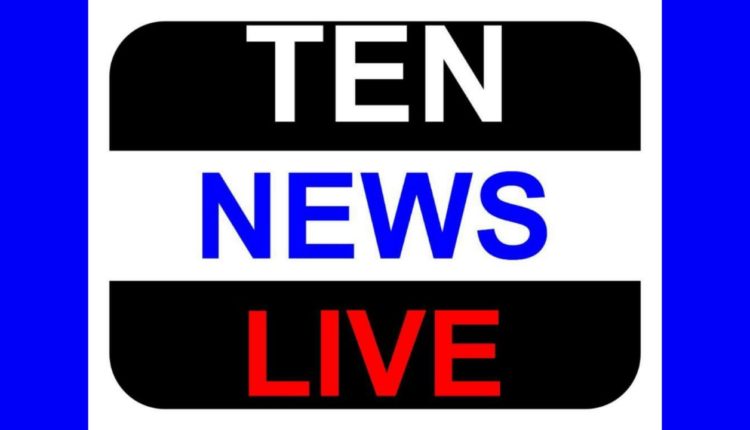 GOOD NEWS FOR HOME BUYERS – ONLINE PLATFORM FOR VICTIMS

New Delhi & NCR, June 27th 2016: Outlook for Social Change, a collective
of Indian citizens desirous to usher in a social change in worlds largest
democracy, today announced the launch of first-of-its-kind platform to
unite homebuyers in projects of Delhi NCR's real estate giant Supertech
Limited. In order to bring the homebuyer victims of Supertech Limited
under a common umbrella, OSC announced the launch of
www.supertechvictimsforum.in which would be managed by volunteers of the
Supertech Victims Forum.
Dedicating Supertech Victims Forum to the public at large, the Honorary
National Convenor of SVF said, "Real Estate Developers like Supertech have
been blatantly victimizing hundreds of homebuyers in multiple ways. A
customer is a king for real estate developers till signing of the
agreement. After signing of the agreement and making payments, a customer
is treated like a beggar. Our objective is to ensure that a homebuyer
customer is not shortchanged, oppressed and victimized by the powerful
builders who more often than not enjoy dictatorial powers because
individual customers in the same project have no structured way to unite
till they are handed over possession and a Resident Welfare Association is
formed".
Based on numerous complaints and instances of blatant high handedness that
have come to the notice of the now formed Supertech Victims Forum, the
largest number of complaints are of delayed possession. While a builder
makes promise of delivery of goods (residential dwelling) in the
agreement, they include clauses that virtually allow them to keep delaying
the possession endlessly. According to information received by Supertech
Victims Forum, customers of Delhi NCR based builders like Supertech,
Amrapali, Jaypee and Unitech form the largest number of homebuyer victims.
OSC during the course of coming months will launch forums for victims of
Amrapali and Jaypee real estate projects.
"The launch of www.supertechvictimsforum.in is just the beginning. We will
soon launch similar forums for homebuyer victims of other real estate
developers like Amrapali and Jaypee so that the voices of homebuyer
victims results in time-bound and expeditious resolutions", said Professor
Tripathi. "All online advocacy platforms launched by OSC will solely be
for purpose of ensuring progressive changes in conduct of builders and in
interest of public at large. At no given point of time we will allow any
factually incorrect complaint or case to be highlighted", he added.
OSC further stated that the first recourse that would be attempted is to
engage into a constructive dialogue with the real estate developer, like
Supertech. In case, Supertech doesn't provide a reasonable resolution
within 14 days of the case being shared with them, we will not waste any
more time and seek redressal as deemed appropriate on a case-to-case
basis.
The second most common complaint that has come to the information of OSC
is lack of promised facilities and quality at the time of handing over
possession. "With the progressive changes that have been introduced after
Shri Narendra Modi taking over the helm of affairs as our Prime Minister,
we are confident that public and consumer interest cannot be played around
with by builders", Tripathi added. "No builder can go scot-free after
indulging into anti-consumer and unethical practices by greasing palms of
government officials to get approvals or certificates under the current
government. We will ensure that strictest of criminal action is taken on
erring builders and government officials for conspiring against the
interest of homebuyers, i.e. in public interest".
OSC further added that many properties acquired by builders from
Development Authority through an auction process smell of collusive
bidding and cartelization. OSC has come across cases where auction of land
parcels have been held by a Development Authority for a particular sector
on the same day. For example, auction of 5 residential housing plots were
held by a prominent State Government authority on 12th March 2010. The 5
winning bidders had placed their winning bids which were a few hundred
rupees over the reserve price. All the builders were allotted these prime
plots barely a couple of hundred rupees more than the reserve price, with
all winning bids of the 5 land parcels being in close proximity of each
other. "Should there be a probe in such cases? Or should such land parcels
be auctioned in phases so that the government can maximize its earnings,
or atleast get a fair share of windfall gains made by private builders?
These are pertinent points that have to be discussed, debated and decided
upon by lawmakers. OSC would raise such issues in appropriate forums so
that national, public and consumer interest do not get compromised in
order to serve private interests of a chosen few", Professor Abhilash
Tripathi said.
Professor Tripathi added, "One of the most important aspect is formation
of a Consumer Protection Mechanism by making it mandatory for every real
estate developer to provide a bank guarantee for refunding the payments
made by homebuyers in case of the builder not meeting the contractual
commitments in reasonable time frame. We will propose formation of such a
mechanism to Shri Narendra Modi, so that a homebuyer opting for this
option can encash the bank guarantee, subject to certain conditions. We
know it well that we will face tremendous resistance from the powerful
builder lobby. But the collective and collaborative voice of individual
home buyers is powerful enough to make platforms like
www.supertechvictimsforum.in to usher in a social change".
________________________________________________
For further info, contact Info@supertechvictimsforum.in or visit
www.supertechvictimsforum.in