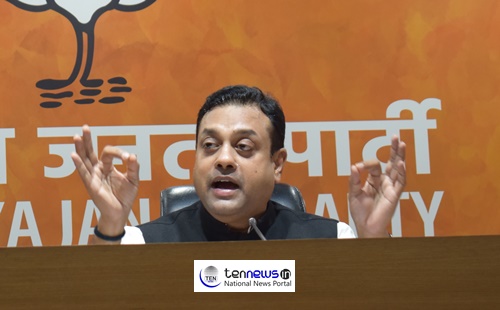 New Delhi: There is no room for absolutism and there is no room for anarchism also,The Supreme Court said on Wednesday. Supreme Court observed that Delhi L-G must work harmoniously with the government.
One side Chief Minister Arvind Kejriwal hails the verdict by the Supreme Court in favour of the Delhi Government on its tussle with the L-G Anil Baijal.
On the other side, The Delhi BJP has welcomed the Supreme Court verdict on the power tussle involving the office of Lieutenant Governor and the AAP government, and said the ruling party should now shun its "political demand" of full statehood to the city.
Addressing the Media today BJP Spokesperson, Sambit Patra said,
"It is a good thing that the Supreme Court upheld the Constitution of India and gave a decision against anarchy. I don't know why is AAP celebrating. They have not read the complete judgement"
"The Supreme Court had stated that there is no space for absolutism or anarchy in our Constitution. Kejriwal does not follow the constitution and creates anarchy, therefore, he must understand this judgement," added Patra.