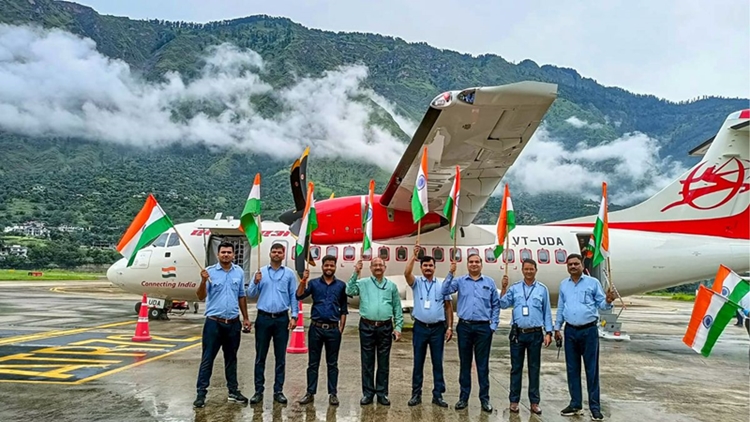 Government to make ₹300cr Equity Infusion in Alliance Air
Ten News Network

New Delhi (India), 15th May 2023: The government plans to invest Rs 300 crore in regional airline Alliance Air, which is facing financial difficulties. The news was brought to light by a senior ministry official.
Alliance Air, once part of Air India, is now controlled by AI Assets Holding Ltd (AIAHL), a Central Government-created special-purpose corporation.
Alliance Air, which is on the verge of bankruptcy, conducts approximately 130 flights every day. Pilots of the company have also gone on strike in recent months to protest non-restoration of salary to pre-Covid levels and non-payment of other allowances.
According to a top civil aviation ministry official, the finance ministry has approved a 300 crore equity infusion into Alliance Air. The details on the matter are not yet known.
Airline Allied Services, which changed its name to Alliance Air Aviation Ltd, operates flights under the 'Alliance Air' brand.
According to the most recent corporate affairs ministry data, the company's permitted capital is 2,000 crore and its paid-up capital is 402.25 crore.
Alliance Air has been struggling financially, with its net loss increasing to 447.76 crore in fiscal 2021-22. In the fiscal that year ended in March 2022, the carrier's cash loss increased to 224.18 crore.
AIAHL now includes four entities that were previously part of Air India. Air India Air Transport Services Ltd, Air India Engineering Services Ltd, Airline Allied Services Ltd, and Hotel Corporation of India Ltd are the companies involved.
The government intends to dispose all four enterprises in the near future. Air India Air Transport Services and Air India Engineering Services are expected to issue Expressions of Interest (EoI) soon. Tata Group had acquired loss-making Air India and Air India Express in January 2022.