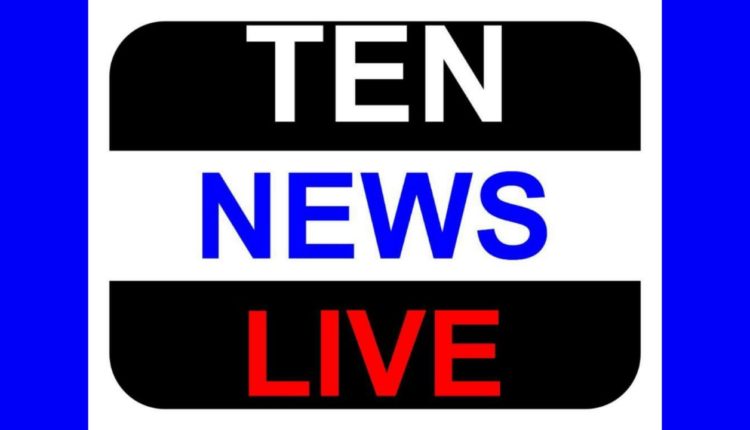 GRIHA SUMMIT 2016": Paving Way for a Sustainable Future with Parryware
GRIHA SUMMIT 2016": Paving Way for a Sustainable Future with Parryware
New Delhi, 18th February 2016: As a part of its commitment to sustainable and green  development, Parryware, India's leading manufacturer of bathroom products in association with The Energy and Resources Institute (TERI) and Ministry of New and Renewable Energy (MNRE) have taken the initiative to power the "GRIHA Summit 2016". The theme of the four day summit is "Cities of the Future" where issues ranging from combating climate change by Indian cities to leading them into a sustainable future, will be discussed.
The annual summit serves as a knowledge sharing platform among governments, academia, civil society organizations and professionals from different disciplines like architecture, engineering and construction. The 2016 summit, focuses on water distress in growing cities, curbing greenhouse emissions, turning waste into building blocks, social upliftment and income equality, censored habitats, unveiling the latest innovations and trends in the field of sustainability, post disaster resettlement of cities in a sustainable way and to attain Green sustainable lifestyle – to reduce the carbon footprint of individuals by altering methods of transportation, energy consumption and diet.
"We were extremely pleased and honored to have partnered with the GRIHA Summit. It is one of the leading platforms that addresses the most vital topic of building a sustainable future. Parryware's commitment to environment conservation and constant endeavor towards the development of technology solutions for saving water and energy has led to innovate, the eco-range of sustainable products. Our offerings include high efficiency flushing systems, sensor operated faucets, shower panels, waterless urinals, which help conserve water, a rapidly diminishing natural resource. These products are endorsed by GRIHA and can be used by the retail consumers. We are working on our footprint reduction projects – energy conservation, greenhouse gas reduction, water conservation and waste reduction. This accomplishment asserts the fact that our products are environmentally sustainable and meet the GRIHA parameters to support the cause of green buildings."said Pau Abello Pellicer, MD, Roca Bathroom Products Pvt Ltd.
Dr Ajay Mathur, Director-General, TERI & President, GRIHA Council said, "The dovetailing between BEE and GRIHA's works has led us to a process where we have an example of what good, clean and liveable buildings can be like. Considering that two-thirds of infrastructure to exist in 2030 is yet to be built, it presents us with a huge opportunity to ensure that all new buildings are green. With the strong support of MNRE, GRIHA provides a platform to both enable and ensure this green-ness."
As a part of the summit, Parryware also showcased its eco-friendly products. In a country prone to acute water shortages, Parryware's Niagara series is destined to become the country's next best seller which requires only two and four litres of flushing saving 60% water on every usage, which ensures minimal usage of water. Amongst the sanitary ware, GRIHA certified Parryware's green and technologically advanced products ranging from Green Faucets, Green Toilets, Cisterns and Dual Flushing system were well appreciated for making buildings more efficient in their use of energy and water. Parryware is the first brand to introduce water saving closets in India. It dominates the health, water-saving and hygiene platforms with products such as Dual Flush systems, AntiMicrobial seat covers, waterless urinals and electronic touch-free faucets.
Following the group Roca philosophy, the expertise and revolutionary R&D technology along with the trust on brand Parryware proved to be a potent force – equipped with leading infrastructure. Their state-of-the-art plant at Bhiwadi is zero-waste and has an integrated water treatment plant for water efficiency. In the ceramic production process, the company is also trying to reduce the CO2 emissions in factories and aims to reduce energy consumption (per ton produced) by 25% by the year-end. Under the Zero Waste program, they are targeting 100% reduction of waste in all manufacturing units.
Parryware continuing its contribution to conserve the environment for both present and future generations, the brand is also committed to Prime Minister Narendra Modi's Swachh Bharat Abhiyaan. The company plans to renovate toilets in 18 schools across the country and has commenced the second phase of the initiative in Tamil Nadu and Rajasthan for the year 2016. The sustainable outlook means to develop astonishing, innovative products that demonstrate more efficient and make better use of resources.
Parryware's water efficient products sets the recommendations for design, engineering, manufacturing, selection, installation and maintenance of water-efficient plumbing products for domestic and commercial applications in India. The Parryware range of products is a perfect blend of classic design and modern innovation, be it a water-saving cisterns, hygiene or just comfort.
About Parryware
Parryware, India's leading manufacturer of bathroom products, originated from EID Parry, one of the country's oldest and most reputed business entities. In 2006, it entered into a joint venture with Roca Corporación, Spain, and became a Roca Group subsidiary in 2008 and turned into a wholly-owned subsidiary of the Roca Group in 2011.
Relaunched into a new avatar in 2015, Parryware continues to hold the title, 'Superbrand' for the year 2014-15.  Parryware, with its more than 60 year heritage has firmly positioned itself in the market with its seven manufacturing units strategically located across the country and with presence in several overseas markets. Brand's strong foothold in the market has been testified by coveted titles such as 'Trusted Brand' (received in 2012, 2013 & 2014), 'Super brand' (in 2007 & 2015) & 'Powerbrand' (in 2010-11) and many prestigious endorsements from the leading International quality certification authorities. True to its legacy, Parryware continues to progress from strength to strength and charter ahead as a provider of complete and contemporary bathroom solutions for India. For more information – http://www.parryware.in/
 About Roca Group in India
Roca, a Spanish Owned Group, has been a global frontrunner in the bathroom space for almost 100 years with a focus on Design, Innovation, Sustainability and Wellbeing. With a presence in over 135 countries and 75 production plants spread across five continents, Roca is the ultimate worldwide benchmark reference for the creation of bathroom products. In India, Roca consolidated its position by joining hands with Parryware in 2006. With a solid distribution network in place, Roca India has a Pan India retail presence, which is targeting to expand its retail presence in Tier II and III cities, is aiming to add upto 100 dealers across all brands including Parryware, Roca and Laufen. Backed by a strong and rich pedigree, Roca India is poised to continue its revolutionary and leading presence in the country. For more information –http://www.roca.in/