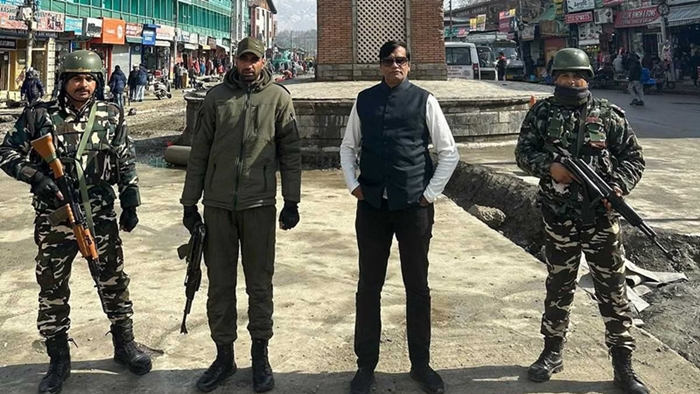 Gujarat man poses as PMO official, cons state officials for four months
Ten News Network
New Delhi (India), March 17, 2023: A man from Gujarat, identified as Kiran Patel, was arrested by the Jammu and Kashmir police from a five-star hotel in Srinagar for impersonating as an "additional secretary" in the Centre.

Patel had managed to obtain Z-plus security cover, a bulletproof SUV, and official accommodation in a luxury hotel while posing as an additional director for strategy and campaigns in the Prime Minister's Office.
According to reports, Patel claimed that he was tasked by the government to identify buyers for apple orchards in south Kashmir and was dropping names of high-ranking bureaucrats and politicians in the national capital to gain the trust of IAS officers.
The security agencies grew suspicious of Patel when he arrived at the airport on March 2 with no information of any VIP movement.
After his arrest on March 3, security officials recovered forged identity cards from Patel's possession. He was produced before a court in Srinagar for the extension of his police remand. A case under relevant sections of cheating and forgery was registered against him on March 2.
Patel's verified Twitter handle, with over a thousand followers, showcased several videos and pictures of his visits to various tourist sites in Kashmir. In one of the videos, he is seen walking through the snow at Doodhpathri in Budgam with paramilitary guards.
The arrest of Patel has raised concerns over the security apparatus in the region, as he was able to take advantage of the lax security measures to dupe officials and gain access to high-security areas. The incident has sparked a debate on the need for tighter security checks and measures in the region.