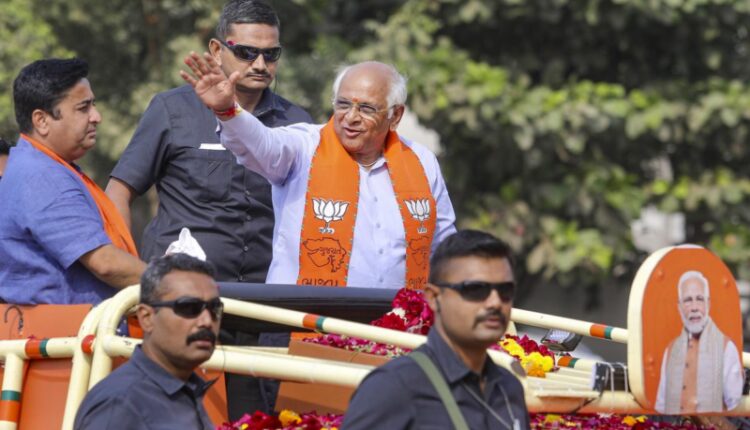 New Delhi, Dec 8, 2022: Bharatiya Janata Party is all set to clinch a landslide victory in Gujarat and once again form the government for a record tenure.
The party was leading in 154 seats in the 182-member assembly in Gujarat, which exceeds the results in the previous election, as per the data released by the Election Commission of India.
Delighted with the poll results, Bhupendra Patel said that it had once again proven people's love for PM Modi. "We humbly accept the mandate," he said.
"The results of Gujarat elections are very clear. People of Gujarat have decided to further continue with the journey of development in Gujarat. We humbly accept the mandate of the people. Every worker of the BJP is committed to public service," chief minister Bhupendra Patel said at the presser.
Patel is set to take oath as chief minister of Gujarat for a second time, the Bharatiya Janata Party said on Thursday as counting for the 2022 Assembly election pointed towards a sweep by the Bharatiya Janata Party. "Prime minister Narendra Modi and union Home Minister Amit Shah will take part in the oath-taking ceremony," the BJP's state unit boss, CR Patil, was quoted by news agency ANI, adding that the ceremony would take place at 2 pm on Monday.