New Delhi [India], July 6, 2020: Haryana Deputy Chief Minister Dushyant Chautala on Monday presented before the state cabinet a draft ordinance proposing 75% reservation in private jobs for youth from the state.
Later, he took to twitter announcing that the proposal has been cleared by the state cabinet and will prove to be a very beneficial decision for the youth of the state.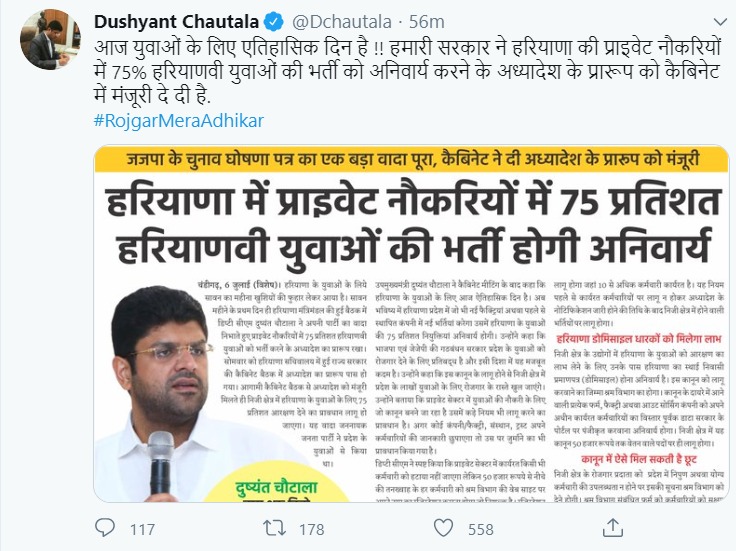 While, the modelaties and technicalities of the ordinance are yet to be made public, a decision such as this can have a major impact on IT sector in Gurugram, which houses a large number of MNCs.
Lakhs of migrants from all over the country are employed in these MNCs which also contribute a large share to state's tax coffers.
Reservation in private jobs for local youth was Jannayak Janta Party's key poll promise, which it has been trying to implement from quite some time.
While BJP had made over 260 promises, JJP had made over 160 election promises. The two parties had come under alliance after BJP failed to secure a majority in the last assembly elections.
More details awaited.