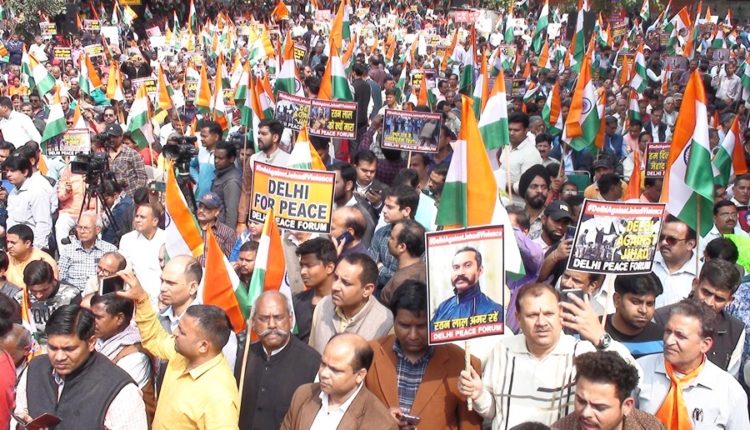 Hate Speech Accused Kapil Mishra Takes Part In 'Peace March' At Jantar Mantar
Vishal Malhotra/Lokesh Goswami Tennews New Delhi :
New Delhi (20/02/2020): As Delhi crawls back to normalcy after massive violence tore across the northeastern region of the national capital, several people including BJP leader Kapil Mishra who is accused of delivering hate speech before the violence erupted, have gathered at Jantar Mantar to hold a peace march.
The march was organised the Delhi Peace Forum, an NGO, at Jantar Mantar against the communal violence that claimed 42 lives in northeast Delhi. Slogans of 'Jai Shri Ram', 'Bharat Mata ki Jai' rent the air as hundreds of people gathered at the place carrying the tricolour.
BJP leader Kapil Mishra was also present at the march. Mishra had tweeted in the morning and requested people to reach Jantar Mantar to participate in the peace march.
On Sunday, Mishra had issued an ultimatum to the Delhi Police to clear the streets of the anti-Citizenship Amendment Act protesters.
"Giving a three-day ultimatum to Delhi Police to clear the roads in Jaffrabad and Chand Bagh of protesters. Don't try to reason with us after this, because we won't pay heed," Mishra had said in a tweet in Hindi.