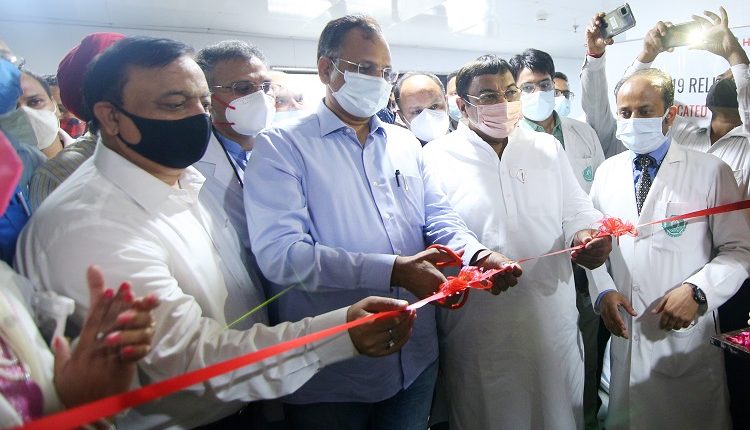 Hero MotoCorp supports creation of 50-bed covid ward at Janakpuri Super Speciality Hospital in Delhi
In keeping with its extensive initiatives towards the COVID-19 relief efforts, Hero MotoCorp, the world's largest manufacturer of motorcycles and scooters, has extended its support towards the creation of a 50-bed COVID Ward and ICU at the Janakpuri Super Specialty Hospital, New Delhi.
The initiative – a part of Hero MotoCorp's Corporate Social Responsibility (CSR) platform 'Hero We Care', has been undertaken in partnership with the "People-to-People Health Foundation" (PPHF).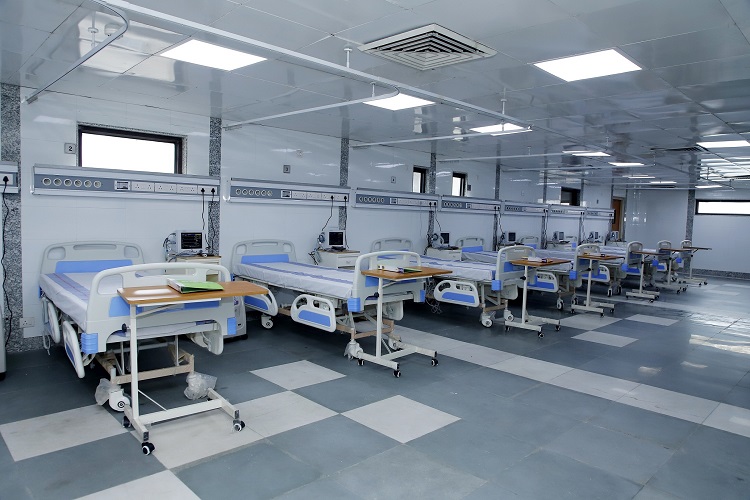 Satyendar Jain, Hon'ble Minister for Health and Family Welfare, Government of Delhi, inaugurated the facility in the presence of Dr. Sushil Kumar Gupta – MP (Rajya Sabha), Rajesh Rishi – MLA Janak Puri, and Dr. B.L. Chaudhary, Director of Janak Puri Super Specialty Hospital, along with senior officials of Hero MotoCorp.
Bharatendu Kabi, Head – Corporate Social Responsibility (CSR) & Corporate Communication, Hero MotoCorp said, "As a responsible corporate citizen, we have undertaken several initiatives to contribute towards the safety and wellbeing of the society. The setting up of a 50-bed Covid-ward at the Janakpuri Super Specialty Hospital is in keeping with our ongoing efforts to support the health infrastructure in the country."
Commenting on the partnership, Dr. Laxmikant Palo – CEO, People to People Health Foundation said, "We are honored and grateful to partner with Hero MotoCorp to help people and reduce the stress on India's healthcare infrastructure and resources. We appreciate the timely support provided by the company, in preparing us with adequate supplies in case of any health emergency. With the support of responsible organisations such as Hero MotoCorp, we are confident to improve the health infrastructure of India. We are also thankful to the Government of Delhi and Hospital Authorities for their moral support"
Prof. B L Chaudhary, Director, Janakpuri Super Speciality Hospital, said "The help extended by Hero MotoCorp during these challenging times is highly appreciated and their lead in Corporate Philanthropy is remarkable as this will set an example for similar help from corporates in future. This additional infrastructure will go a long way in enabling us to cater to more patients and improve quality of care."
As a part of this endeavor, Hero MotoCorp has provided the following medical equipment to the Janakpuri Super Specialty Hospital –
20 ICU 5 Function Motorized beds including mattress and installation
30 Fowler beds (SSC 906) including mattress and installation
2 ECG Machines – GE MAC 2000 – 12 Channel Computerized ECG System
20 Bipap machine (ResMed – LumiSeries 150BPAP ST)
30 Oxygen concentrator – 10 LPM flow (Haier/Philips/BMC)
5 Portable Ventilators (Philips Respironics Triology OBM)
20 Multipara monitors (Life plus/Philips/Amigo/BMC/Edan (hyderabad)
50 Oxygen Cylinders D type (47 Ltr) with flow metre & regulator
As a part of its COVID relief measures, Hero MotoCorp has also extended its support to a 100-bed makeshift Covid Care Centre in Gurugram and 122-bed Covid-hospital in Haridwar.
Going forward, Hero MotoCorp will continue to further expand its initiatives towards Covid-19 relief across the country by partnering with healthcare centres and hospitals, state governments and local authorities.