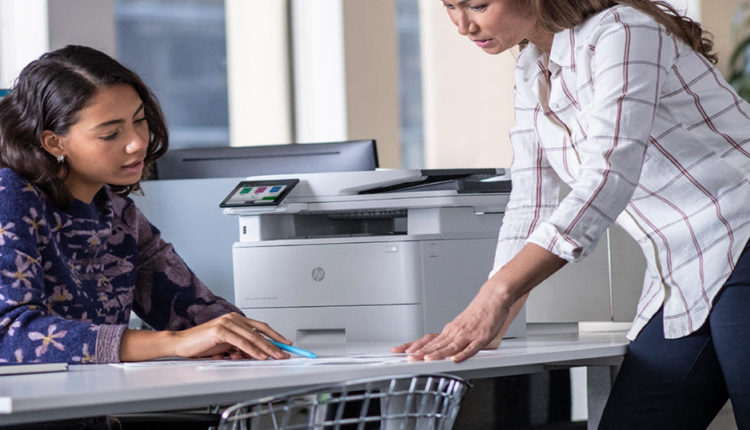 HP Simplifies Managed Print Services with New Cloud‐Based Subscription Plan for Hybrid Work Environments
Ten News Network
Palo Alto, CA, September 22, 2021 — At HP Reinvent today, HP Inc. announced HP Managed Print Flex, a new cloud-first Managed Print Service (MPS) subscription plan that helps businesses optimize costs by simplifying management, improving productivity and delivering flexibility to scale or customize as business needs change.  This light-touch managed service makes it easy for businesses to worry less about printing and focus more effort and budget towards growing the business.
"After a year and a half of unprecedented change, it has become abundantly clear that flexibility is paramount," said George Brasher, General Manager and Global Head, Print Services and Solutions, HP Inc.  "With this in mind, we have taken the complexity out of managed print services and made it as simple and seamless as possible. In fact, customers don't even choose a plan.  Our innovative Smart Plan adjusts automatically to the best cost option based on what was actually printed, so IT departments can focus less on overseeing printing services and more what really matters."
By moving to the cloud, customers and partners can select the printers that best suit their needs and quickly and effectively equip workers in the office or at home with the print technology they need to be productive.  With HP's Smart Pricing Plan, customers will not have to worry if they are paying more than needed as the plan automatically adjusts month-to-month to ensure they get the best cost option based on actual volume printed.
The base subscription also includes:
Supplies auto replenishment proactively schedules supplies delivery before you run out
Break fix services with 2 hour call back and next business day onsite support if not resolved remotely1
Short-term 1 year commitment with automatic renewal2
HP Roam3 so workers can print securely from virtually anywhere
All printers consolidated in an analytics dashboard and billed under single contract
A page is a page; plans do not differentiate between mono and color4
The Wolf Security pack5 ensures endpoints are configured with the right security settings