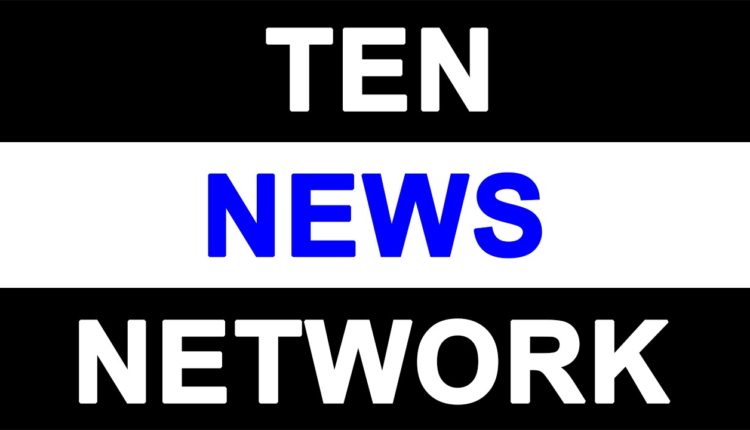 HRD Minister, Shri Prakash Javadekar, to visit MBD Group's stall at New Delhi World Book Fair 2017 to launch Reflections of The Supreme
HRD Minister, Shri Prakash Javadekar, to visit MBD Group's stall at New Delhi World Book Fair 2017 to launch Reflections of The Supreme
authored by Prof. Dr. Prasanna Kumar Patasani, Member of Parliament, and published by MBD Group
· Also to felicitate Ms. Sanjana Sarin, the winner of MBD Group's Young Authors Contest 'Unleash Your Creativity'
· And to experience MBD Group's newly launched VR-based educational device and content at MBD Group's stall
New Delhi, 9 Jan 2017: The Union HRD Minister, Shri Prakash Javadekar, will visit New Delhi World Book Fair tomorrow, 10 January 2017. During his visit to the book fair, he will be visiting the MBD Group's stall (Numbers 434–457, Hall No 11) to launch the book Reflections of The Supreme, authored by Prof. Dr. Prasanna Kumar Patasani, Member of Parliament, and published by MBD Group.
Dr. Prasanna Kumar Patasani is a lawyer, philosopher, poet, and Member of the sixteenth Lok Sabha of India. He represents Odisha's Bhubaneswar constituency and is the Vice President and Founder Member of Biju Janata Dal. Dr. Patasani captures his spiritual journey and experience when he was being trained in meditation at the Maharishi Institute of Creative Intelligence, Rishikesh.
The Union HRD Minister will also felicitate Ms. Sanjana Sarin, the winner of MBD Group's Young Authors Contest 'Unleash Your Creativity'. This contest was launched in August 2016 to find, promote and nurture young talent. Sanjana Sarin is a student of Somervila School; her story titled 'Clouds and Orange Juice' won accolades from the judges' panel comprising three eminent authors.
Shri Prakash Javadekar will also experience MBD Group's VR-based educational device and content, which was launched on the first day of the New Delhi World Book Fair 2017. MBD's new high quality, interactive 3D virtual reality simulation is available for students from Kindergarten to Grade 12 to make their concepts clear. Apart from the Group's own VR device, MBD's VR content is compatible with all other leading VR devices like Samsung Gear, Oculus Rift etc., for wider accessibility.
About MBD Group
MBD Group, one of the leading Education Companies in India with over 6 decades of experience, under the futuristic vision of the Founder of the Group, Shri Ashok Kumar Malhotra, has diversified into various industries including E-Learning, Capacity Building, Stationery, M-Learning, Skill Development, Eco-Friendly Notebooks, Paper Manufacturing, ICT Infrastructure, Hospitality, Real Estate, Mall Development and Management. MBD Group has been continuously working for the cause of providing education to all with its mission to create an "MBD Product for every literate person". The group has presence in various countries including international offices in South Africa and Sri Lanka and the Middle East. For more information, please visit http://mbdgroup.com/.