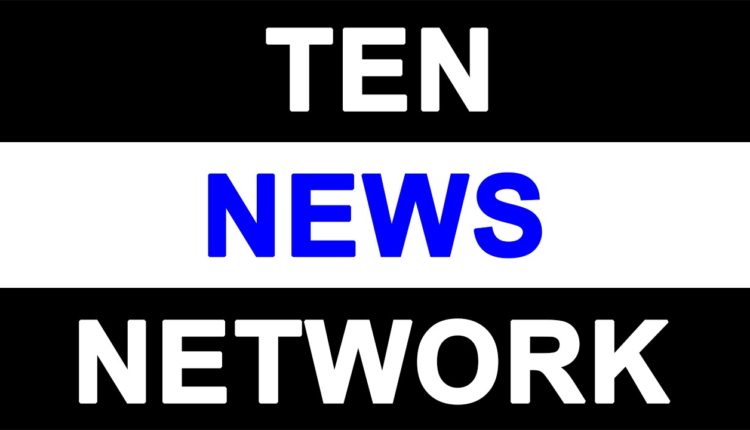 Humanity should transcend all barriers By Bipin Sharma
Unequivocally the last few months have been extremely eventful. From Bihar polls to the highly condemnable Dadri lynching incident of Mohammad Akhlaq to the Award wapasi trend, the country has been witness to different sides of human emotions. While PM Modi on one hand has vowed the Indian Diaspora on every overseas trip, and subsequently been successful in bringing rich laurels to the nation, the fringe elements" and the motormouths in not just his party, but parties across the political spectrum have caused irreparable damage to the image of the nation. The fringe elements behind the macabre Dadri incident have deservedly been charged under different sections of the law, and are behind bars. That said, the story remains incomplete sans condemning some of the so called "secular parties" who left no stone unturned in needlessly politicizing the gruesome act of some self styled representatives of religious groups and political parties. The Dadri lynching incident has unarguably tarnished the image of the country. It is baffling why some political parties didn't make efforts to keep their loose cannons under a tight leash by dissuading them from visiting Dadri when they unmistakably knew that their reckless utterances could cause more unrest and trigger riots in the area.
From Indian National Congress Party's heir apparent Rahul Gandhi to activist turned politician Delhi CM Kejriwal, BJP MP Sangeet Singh Som while everyone paid a visit to grief stricken family, almost no one missed an opportunity to politicize the already tense situation by taking potshots at the Central government when the need of the hour was really to convey a message of harmony, peace and solidarity. By not shying from leveling accusations on their political adversaries at such a sensitive time, some political stalwarts behaved irresponsibly in being oblivious of the dire repercussions that their visit or provocative statements could have on the fragile state of affairs in Dadri and elsewhere.
A balanced criticism would have gone well with the masses if the opposition parties would have blamed both the Samajwadi Party (SP) government and the Centre for the lawlessness.
Albeit Samajwadi Party too got criticized for having failed to prevent the mob lynching incident, eventually the blame got all shifted to BJP.
Some might not concur, but there's a strong prospect of the Dadri episode and the subsequent chain of award wapasi's having serious ramifications on the outcome of Bihar polls.
The law and order has always been the subject and the prerogative of the state government, but some politicians seem to remember, forget and use this fact as per their whims and fancies.
The last few months have been eventful for Delhi CM Kejriwal too following the humiliation he has had to suffer due to his party leaders and former law ministers Somnath Bharti and Jitender Singh Tomar. Following the sting on another tall leader and minister of his party Asim Ahmed Khan, the Delhi CM thought it better to sack him, fully realizing that both the opposition parties namely the Congress and the BJP as well as the citizens of capital city would mount enormous duress on him.
For once, since the culpability of his three leaders was clearly established, Kejriwal couldn't really blame the Centre for these episodes as he has been doing so right from the word 'go'.
Much in sync with the joke doing the rounds that some opposition leaders are so desperate to blame the PM of the country for everything under the sun that if there was a poor spell of monsoons, certain politicians and some "tolerant class" members of the society would not shy from putting the blame of that too on the PM of the country.
Indeed the atmosphere in the country has really been vitiated, but for reasons other than what we are being made to believe!!
Observes an old legal mind VM Issar, "Last few months have also seen Kejriwal becoming more aggressive, more on rhetoric than on real action as expected and promised by him. There is growing disenchantment among people who reposed a world of faith on his acumen to change things in the city. People are more dismayed because for every shortcoming or lapse, the AAP government and their leaders are blaming the Centre. While ambiguity still exists over whether the crusader in Kejriwal has been successful in proving his mettle with his governing skills or not, what is unmistakably established is that he has undoubtedly transformed into a good politician in the last few months. The same can be corroborated from the fact that most of his salvos are targeted only at the PM and his party barring exceptional ones at the Grand Old Congress Party. As an astute politician, he is perhaps doings so because he's conscious that taking on all his adversaries together would only work against him and his party. As a result, he launches his tirades mostly against Modi and company. Secondly, by launching blistering all round attacks on PM Modi, Delhi CM manages to not just stay in news, but is also successful in making prominent headlines. Why would Kejriwal contest elections against the then NDA PM nominee Modi from Varanasi in the 2014 Lok Sabha polls, when the writing on the wall was wide evident owing to an unprecedented Modi wave sweeping across the length and breadth of the country? Well, the reason is too obvious! Though the contest between Kejriwal and Modi eventually proved to be a damp squib and a one sided one, Kejriwal did manage to garner a great deal of media attention thanks to his passionate speeches."
For a while now, the Delhi CM has stridently been making demands to the Centre for handing over the Delhi Police to the state government. While in a democratic set up like our great nation, it is absolutely okay to make such demands, it is imperative for the CM to convince how changing political masters of Delhi Police would really help in bringing the crime rate down especially those against women. Surely citizens of Delhi would appreciate if their CM engages with the Delhi Police on a regular basis for offering his pragmatic and effective strategies for curbing crime in the city rather than just accusing the local police to be prejudiced against them. Following the recent gangrape incident of two minor girls in Delhi, Kejriwal remarks became more acerbic as he quipped that he was no Sheila Dikshit who would let PM Modi rest in peace. A lot of people liken Kejriwal's scathing remarks to be that of an agitated leader, one who nurtured a keen desire to have the control of the Delhi Police.
As far as drawing an analogy with Sheila Dikshit goes, Kejriwal and his party members need to be reminded that a lot of women safety measures were undertaken in Dikshit's tenure as CM by the Congress led Delhi government. Unlike some politicians who believe in only bickering, her approach was always positive since she never ran from accepting the moral responsibility in case of any eventuality.
As the CM of the city, Kejriwal should shoulder the responsibility for key works. A famous politician during the course of a media interview
once remarked that politicians should be prepared for both brickbats and bouquets, and if for some reason, they expected only bouquets to come their way, then they must change their mindset, or else quit politics.
"Isn't it pathetic that after paying hefty taxes all these years, we are seeing unattended garbage strewn all over, causing a serious health hazard. The buck stops at the CMs doorstep, and the incumbents must own up to the responsibility rather than spend time releasing full page explanations and justifications in newspapers which neither amuse the aggrieved citizens nor make any difference to their existing hapless plight. Since former Delhi CM Dikshit is being dragged into the debate by the AAP Party, facts must be put in the right perspective as regards her problem solving acumen. Even her fierce critics would concede that the capital city witnessed remarkable development during her CM tenure. More than anything, it was on developmental plank that she won successive elections terms with comfortable majority. She had solutions to the most complex of problems which inspires one to believe that she would have effectively and timely resolved the present crisis of the safai karamcharis of the municipal corporation. The lady was endowed with not just a clear vision, but had passion in abundance for ensuring the timely execution of her ambitious developmental projects. This indeed set her apart from those in her party as well as in opposition. In the light of this, it would thus be unfair to cast aspersions on her competence and zeal to transform things around in the city. As regards the constant slugfest between the AAP on one side and the LG and the Central leadership on the other hand, it is time to politely jog our CM's memory by reminding him how Modi as 'Gujarat CM' was able to bring the state of Gujarat on the world map at a time when the ruling party at the Centre happened to be Congress. Rather than confronting every now and then, the Delhi CM needs to take a leaf out of the books of the former Gujarat CM Narendra Damodardas Modi for ensuring the speedy developmental works in the capital city", laments Issar.
If Kejriwal is able to deliver even one fourth of the developmental works what Modi did for Gujarat in his tenure as CM, or what Dikshit did in her tenure as Delhi CM, he would have made an honest and definitive point to his electorate. However going by the present state of affairs, the probability of this seems rather dim, if not impossible. The task is indisputably gigantic for Kejriwal as he has to fulfill myriad election promises. Thus needlessly indulging in mere rhetoric would only delay the fulfillment of dreams and aspirations of Delhites that voted in great numbers for the Magsaysay award winning Delhi CM.
People of Delhi would be truly amused if their CM keeps the focus and priorities more on development and unfinished works rather than spending quality time on beseeching voters of Bihar to vote for Grand Alliance in the 2015 Bihar Assembly polls, and predicting the winners before the actual results and the exit polls. Moreover the Delhi CM should explicitly spell out his views on fodder scam convict Laloo Yadav who happens to be a key active ally partner of Nitish Kumar whom anti corruption crusader Kejriwal is so steadfastly endorsing.
In democracy, everyone has a right to view their opinions and superstar Shah Rukh surely is no exception. At an event, the cinestar had strongly expressed his views on the rising intolerance in the country, and it is absolutely fair. When icons like Shah Rukh speak against "growing intolerance", it should be welcome, but it is paradoxical and inexplicable both that not an utterance was made by the same iconic personalities when successive scams of the previous regime came to light. Perhaps corruption was not a serious issue for some of them so as to merit their attention and viewpoints. And also perhaps because some of them didn't believe corruption to be an issue that really dented the country's image.
If Shah Rukh performed his duty as an iconic personality of the country by going public with his views on rising intolerance in the national interest, his silence on the rampant incidents of corruption during the UPA regime such as the 2G scam, Adarsh Housing and the Commonwealth Games was 'deafening'. Commonwealth Games scam tarnished the country's image on the global level, but ironically, it didn't lead to awards wapasi's by the members of the "Anti intolerance" movement.
Most importantly why was there such a big hue and cry over national icon and "greatest among great" Bharat Ratna Lata Mangeshkar's endorsing of Narender Modi as PM prior to 2014 Lok Sabha polls? Wasn't it "serious intolerance" on the part of those opposing and criticizing the legendary singer's personal choice of candidate as PM of the country? In a public event, she had merely expressed a desire to see Modi become the next PM of India like countless others. The melody queen's statement drew unprecedented reactions and ire from diverse quarters, which subsequently led to critics firing salvos and taking jibes at the 'one line' endorsement by Lata Mangeshkar, Nightingale of India The public display of endorsement by the veteran singer sent political opponents of Modi into a tizzy so much so that some even went overboard to suggest that the singer should keep off from making such statements, in the process being oblivious that an iconic personality of her stature and age needed no sermons especially when it comes to expressing her perspective. Various motives began getting attributed to Lata's 'no holds barred' speech with a politician even hinting that Modi and his coterie were instrumental in orchestrating the whole show. The sheer disrespect shown to one of India's finest creative personality was not ensued by award wapasi's and debates on intolerance. Although every award is prestigious, no one needs to be told or reminded about the glory of "Bharat Ratna" which is country's highest civilian honour, and way more celebrated than the other honours and accolades. Critics of Modi not only made slanderous remarks against India's most celebrated artist during the UPA regime, but also managed to go scot free sans any protests. Bizarre indeed that the voice of a Bharat Ratna awardee too was got muzzled just because it was divergent to the views of those in power at that time. Where were some of the tolerant class intellects when even a Bharat Ratna awardee had to face stiff opposition following her freedom of expression and speech?
Sudha Bhardwaj, social activist and President of Kalka Maa Dharmarth Sangathhan questions, 'Where had all these creative men and women gone when malicious comments were made against Lata Mangeshkar, or when genocide of Kashmiri Pandits took place? Or for that matter, when our Sikh brothers and sisters were massacred during the 1984 riots? The advocates of 'tolerance' have somehow bafflingly been silent on the grave issue of "Ghar Wapasi" of Kashmiri Pundits following their mass exodus. It is ludicrous when some leaders like Omar Abdullah instead of indulging in self introspection and assessing their own report card, spend colossal time taking potshots at an extremely passionate and hard working PM Modi every now and then, through the medium of Twitter. The real fact is that ever since Modi led NDA has assumed power, some intellectuals seem to have emerged out of their 'hibernation' to be a part of the "Anti Intolerance bandwagon". Not only is the image of the country taking a big hit due to such unwarranted protests, but the pace of developmental works in the country too is getting jeopardized. Rather than going on award returning spree, the ideal way could have been to engage the government of the day into a serious debate on the "so called" growing intolerance in the country. The creative fraternity could have resorted to their type of peaceful protest only if the government would have overturned their demands for a serious discussion with them. Since a serious effort to reach out to the government was never really made by the members of the "Award wapasi bandwagon", their protests seem unjustified in the present day scenario according to lot of rational minded beings. While some incidents of intolerance in the recent times merit a serious cause of concern, and need to be urgently addressed, "hypocrisy" and "double speaking" is what needs to be avoided. A classic case of "pot calling the kettle black" are the Shiv Sainiks who showed extreme intolerance by forcing the cancellation of the Ghulam Ali concert in Mumbai followed by 'inking' Sudheendra Kulkarni during Pakistan's former Foreign Minister Khurshid Mahmud Kasuri's Book launch event in Mumbai. However when Shah Rukh got badmouthed by a certain BJP leader over his recent 'intolerance' remarks, the same Shiv Sainiks contradicted their own usual stance by jumping to his defense for reasons best known to them. Thus, implying that some political parties could change stances on sensitive issues based solely on their convenience, and after evaluating their long term ramifications. Amidst all this hullabaloo, the 'aam aadmi' is the eventual victim for being too naïve to see through the actual double standards of some politicians. On one hand, whereas every germane issue is getting sidelined, the non issues are making the headlines, all at the cost and agony of the city denizens. If 'intolerance' in the country is unprecedented today according to artists like Sharmila Tagore, I would say that what Delhi is getting to witness to, in the present circumstances too, is no less unique in the negative sense. I met an auto driver recently who seemed disenchanted for having reposed a great deal of faith on the Aam Aadmi Party. For someone who has to slog it out on a daily basis to be able to make both ends meet, nothing has changed in the last few months. Most of the precious time is being wasted on mudslinging and on discussing issues that have just no bearing on the lives of the aam aadmi. The latest "Award wapasi" trend has made matters only worse. At a time when Bihar elections are underway, efforts are being made to convey that the country is headed towards another "emergency type situation". The ruling Central government is being projected as someone totally apathetic to the growing intolerance in the country. If there are negative things happening in the country, why are some people 'myopic' to the bountiful positive things happening around them ever since the present government assumed power in 2014. The impression that Modi, the PM has given in the last one year has that been of a global leader, one who aspires to take India to glorious heights of progress and growth. Thus to suggest that a dynamic and far sighted leader such as Modi who aspires to transform India into a Super Power would surreptitiously  be rendering his support to the fringe elements would be preposterous. PM Modi means 'business' which is why he has emphatically conveyed his message of 'plurality' and 'inclusive growth' to the people of the country. In these trying times, it is extremely pertinent to act and think rationally. Before taking jibes at the PM and his slogan of 'achhe din', some critics must keep into account the works and accomplishments of the different governments since Independence, and in that light, view the performance of the present government. Price rise has been a constant phenomenon since Independence, and the same with the Indian Rupee which has only devaluated with time advent. Irrespective of what the naysayers say, there are countless who feel proud to have someone as dynamic and industrious such as Modi as their PM. In the aftermath of the 'overhyped' intolerance debate, I find it pertinent to say that it would be boorish to scorn at anyone's religious beliefs and sentiments. In a democratic set up such as our country, everyone has the right to follow and show reverence to their beliefs. Mindless and provocative utterances by fanatics such as, "In Modi's Raj only cows are safe" will cause only more fissures in the society since a considerable segment of the society that regards Cow as their "Holy Mother" and the "Universal Benefactor" have been completely distraught owing to the rising incidents of cow slaughtering. If our honourable courts have ordered the ban on beef in some states, it is in keeping with the religious sentiments. Thus the same must be respected and adhered to. By imbibing two key slogans into our daily lives namely "Humanity before religion" and "Respecting other's religious feelings and sentiments", our society and nation could be transformed into a more inclusive and pluralistic one… where humanity would get more importance than religion. Rather than keeping the PM engrossed in other issues, patriots who wish to see large scale development and "India Shining" in the real sense should lend their invaluable support to the PM for helping him realize the dreams of every Indian.", concludes Sudha Bhardwaj.
In the debate of growing intolerance, the developmental process should not lose momentum or get derailed, as it will adversely affect each and every citizen of the country. The "true believers of democracy" should not hamper, but instead give a fair chance to their democratically elected PM for delivering on the many promises made by him during the 2104 polls. There are hate mongers in every party, and the BJP has an arduous task up its sleeves to rein in all its hate mongers if it actually wants to deliver on its poll promises. No one has a right to take law into their hands and go on a rampage like what we witnessed in Dadri or during the 1984 Sikh riots.
Although, it may not seem practical for PM Modi to react on every singular issue happening in the country, he could do a world of good through the medium of his popular "Mann ki Baat" radio talk show by unambiguously lecturing and motivating citizens on humanity, integration, peace and harmony in the larger interest of the nation.
Once 'humanity' transcends religion, caste and creed, the process of 'unification' will be a smooth transition, which in turn will act as a 'catalyst' in the mission of making India the next 'Super Power' nation.