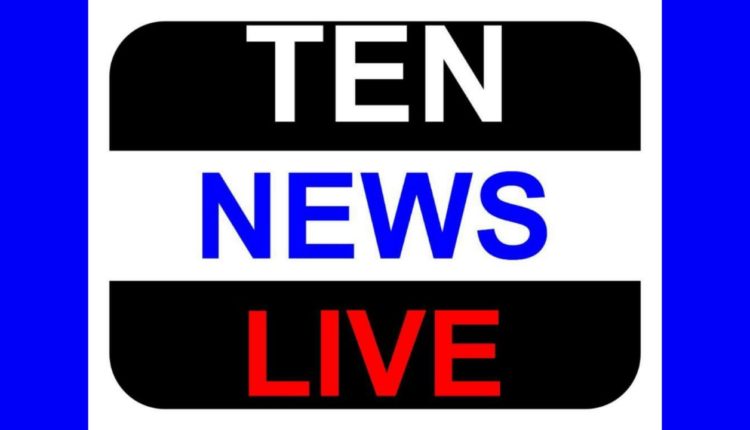 I.T.S, Mohan Nagar, Ghaziabad organizes Grand Finale of 6-Months long "8th Inter-school Quiz Whiz 2018".
I.T.S, Mohan Nagar, Ghaziabad organized the Grand Finale of most awaited mega event among the schools in the vicinity, The 8th Inter School Quiz Grand Finale "Quiz-Whiz 2018" with the focal theme "Incredibly Strong – The Women" an inter-school quiz competition in Chanakaya Auditorium at I.T.S Mohan Nagar campus on November 2, 2018.
The event was formally inaugurated by Lamp lighting by Dr. R.P. Chadha, honorable Chairman, I.T.S, The Education Group, Ms. Ritu Maheshwari, District Magistrate – Ghaziabad, Guest of Honor Ms. Monika Rawat – Sr. Director – IDFC, Ms. Prerna Singh, President – Indian Promising Society, Shri Arpit Chadha, Vice Chairman, I.T.S – The Education Group, Secretary, I.T.S Education Group, Mr. B.K. Arora, Director (PR), I.T.S Education Group, Mr. Surinder Sood, Dr. Vidya Shekhri, Director (UG) and Vice Principal UG & Convener of the event Prof. Nancy Sharma and Co-conveners of the Quiz – Prof. Nupur Sidh and Prof. Yogita Chauhan, before Goddess Saraswati.
In his welcome address, Shri Arpit Chadha said that as an academic Institution, I.T.S Ghaziabad has always been creating opportunities for young minds to come forward to compete on a competent forum in a healthy competitive environment. These efforts have always been to recognize, acknowledge and appreciate the efforts of young students who are future of India.
Chief Guest, Ms. Ritu Maheshwari, District Magistrate, Ghaziabad, in her address said that our country is going through a transformational stage and role of youngster's are very important in carrying forward and establish our nation on a global forum. She motivated the students and while appreciating the efforts said that this initiative of I.T.S Ghaziabad will set a benchmark for others to follow. Ms. Maheshawri advised the participants and their parents to do meditation and physical exercises to stay fit and wished to achieve great heights in life.
On this occasion famous RJ Ritesh and RJ Campy, popular as Gulati Brothers, were special guests. Their live performance was well appreciated by everyone present. RJ Ritesh & RJ Campy interacted with the participants and responded to their queries. They happily did the photo sessions with the participating students of various schools and teachers.
Guest of Honor, Ms. Prerna Singh praised the efforts of I.T.S – The Education Group for conducting this grand event and congratulated the students for being a part of the event. She said that such events provide students an opportunity to assess themselves and demonstrate their capabilities and understanding of the subjects.
The Quiz Whiz 2018 witnessed participation of more than 1000 students from over 350 Schools of Delhi, Ghaziabad, Modinagar, Greater Noida, Noida, Hapur and Meerut participated in this Grand Finale. The quiz comprised of three levels, in which 300+ teams participated in the preliminary round. From preliminary round, 36 school teams qualified for the semifinal. Finally, after several rounds of challenges, 8 school teams competed with each other for the 1st ¸2nd and 3rd position respectively.
This Quiz Whiz event was started 8 years back in 2011 with an objective to provide students of schools an opportunity to participate & compete in a healthy competitive environment and have their real assessment of themselves. In last 7 years this event has recognized as one of the most accepted events across the Schools – whether Government or Private, Urban or rural areas. Every year increased participation, resulting into participation of over 350 Schools and more than 40000 Students in the first Phase of this Quiz itself speaks its success story.
The theme for the Grand Finale of this year was kept as "Incredible Strong – The Women". The objective of which was to recognize the efforts and contributions of women and to support the cause of women empowerment & freedom to learn, explore, implement & contribute with equal opportunity. The quiz master for the Grand Finale was Mr. Kunal Savarkar, a distinguished name in the quizzing world and his team. The school that achieved the first position was bFather Agnel School, Noida who were awarded with a Cheque of Rs. 21,000, Trophy and Certificate. The third Prize was won by team of Bal Bharati Public School, Ghaziabad and were awarded with Cheque of Rs. 11,000, Trophy and Certificate. The next 5 teams were awarded with Cheque of Rs. 6000/- each, Trophies and Certificate.
Dr. R. P. Chadha, Chairman, I.T.S – The Education Group and Shri Arpit Chadhha, Vice Chairman, I.T.S – The Education Group gave away the cheques and prizes to the winners and congratulated them. Along with cash prizes, all the finalists were awarded with Certificate of Merit and Trophies.
The dignitaries appreciated and congratulated each participating team and wished success in their future endeavors. On this occasion faculty members of the Mohan Nagar Campus and large number of students also present in the event.
To cherish the skills and talents of the young minds, I.T.S looks forward to conduct more such events in the near future.