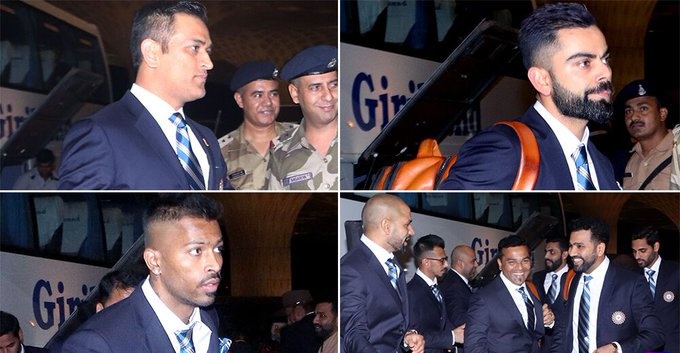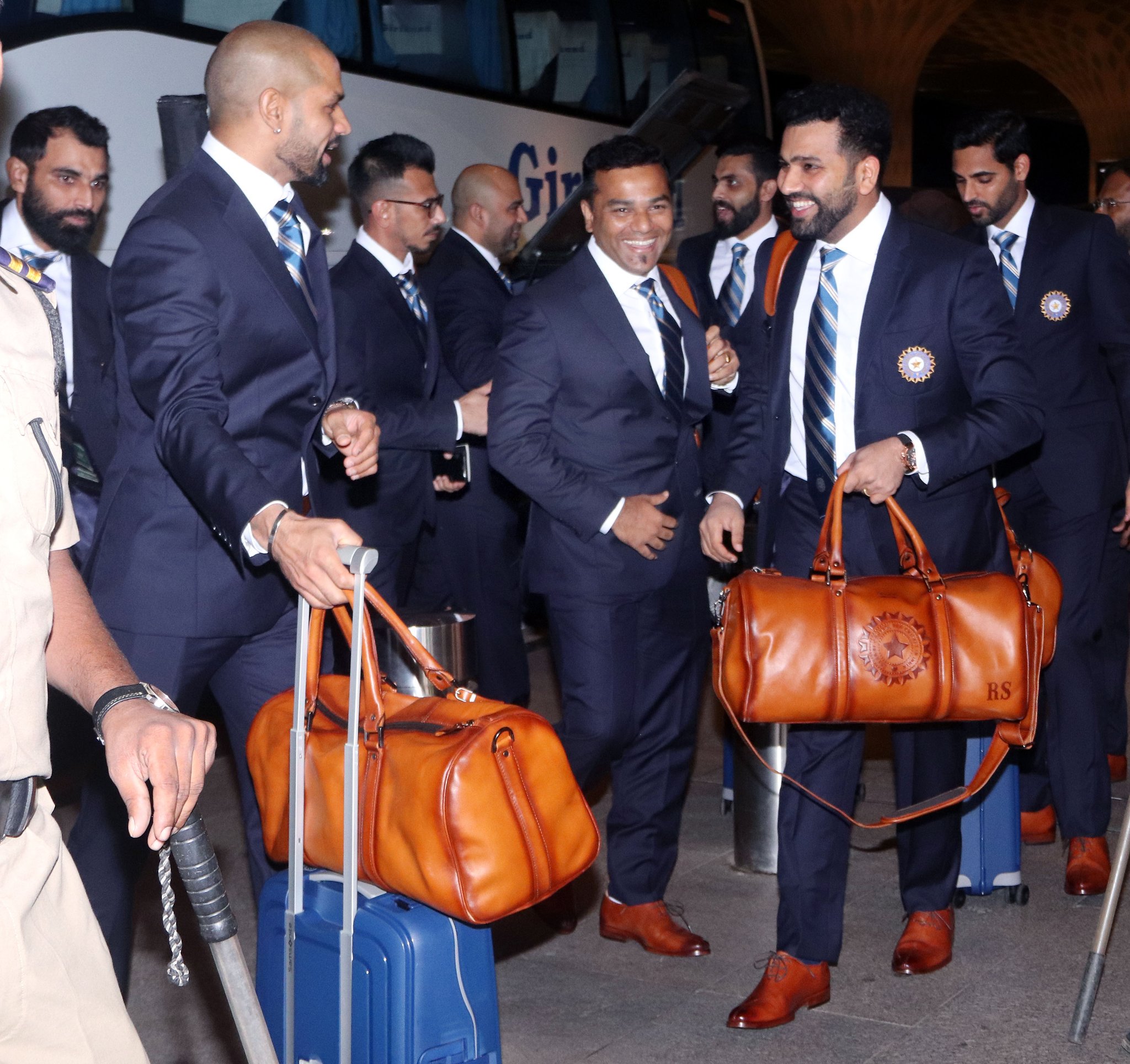 New Delhi: The Men in Blue, Team India led by Dynamic Virat Kohli on Wednesday Departed for the ICC Cricket World cup 2019 in England and Wales. Former Captain MS Dhoni was spotted along with 14 others selected for the World Cup squad in official uniforms at the Mumbai airport.
India will commence their World Cup 2019 campaign against South Africa in Southampton on June 5 but before that, They will play two warm-up matches before the ICC mega event, against New Zealand on Saturday and against Bangladesh on Tuesday.
Addressing the media on Tuesday before the departure, Virat Kohli said this will be the most challenging World Cup considering the round robin format of the tournament.
"This will probably the most challenging World Cup out of all the World Cups I have been part of looking at the format. The focus will be to play the best cricket we can play. If we do that, we will be on the right side of the result every time," Kohli said.
The top 10 Test playing nations will feature in this year's World Cup. All teams will play against each other in the Round Robin format as there will be no group division.