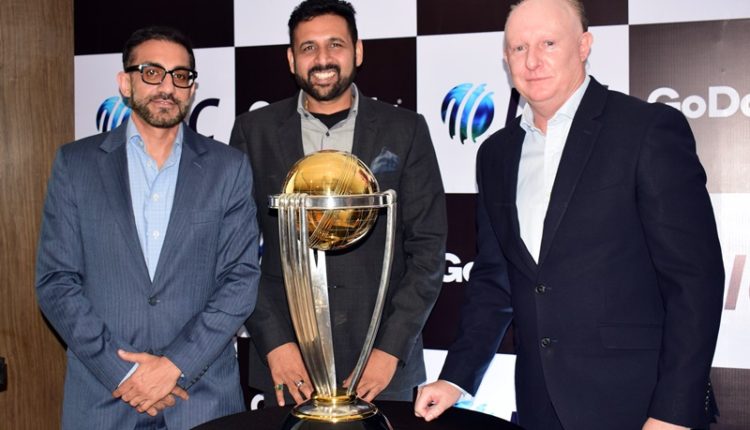 New Delhi: with the ICC Cricket World Cup around the corner, GoDaddy, announced its partnership with the lnternational Cricket Council (ICC) as the official sponsor of the ICC Men's Cricket World Cup 2019, one of the biggest sporting events in the world that will be taking place in England and Wales.



GoDaddy will be the global platform of the ICC Men's Cricket World Cup to drive even greater awareness, amongst tournament viewers and cricket enthusiasts, about the benefits for small business owners and entrepreneurs of creating a powerful online identity to help
their ventures grow.

Commenting on the partnership, Nikhil Arora, Managing Director and Vice President, GoDaddy India said, "The Cricket World Cup tournament is a platform that offers a convergence of players, fans and communities. It is one of the world's biggest phenomena, bringing people together across the globe, and is a perfect place for us to create awareness about the ease and affordability of GoDaddy's online product and service offerings."
Campbell Jamieson, General Manager, Commercial at the International Cricket Council said, "We are excited to partner with GoDaddy for the Cricket World Cup 2019. GoDaddy has, for a long time, been an active supporter of sport in India and around the world, and has successfully leveraged the influence of sports to empower and inspire entrepreneurs."
"Our partnership with GoDaddy connects their entrepreneurial zeal with the year's biggest sporting extravaganza, which I know will be a winning combination," added Campbell.