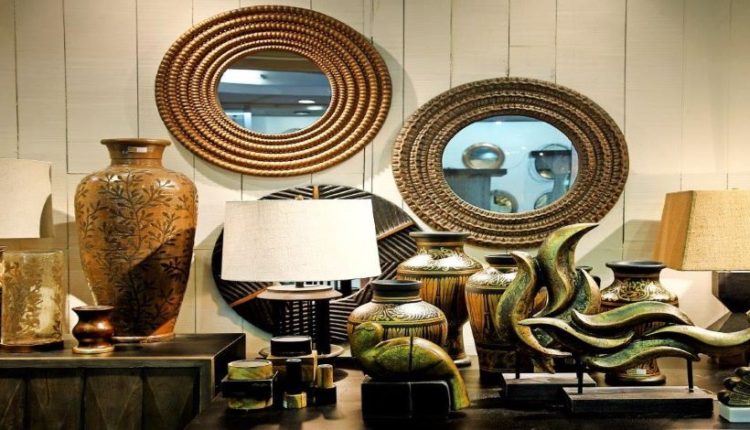 IHGF Delhi Fair's Golden Jubilee edition to go virtual from November 4-9, 2020; EPCH expecting boost in sales as buyers recover from Covid hit
New Delhi: Export Promotion Council of Handicrafts is back with another edition of Indian Handicrafts and Gifts Fair (IHGF), and this is going to be a very special edition as it will be the golden jubilee edition of IHGF.
Much like the 49th edition, this edition too is going to be held on a virtual platform amid the restrictions put up by the Coronavirus pandemic.
The upcoming edition scheduled from 4th to 9th November 2020 will go live with 25 virtual halls featuring 12 well spread product segments.
Over 1500 exhibitors from these categories will present optimum collections in home, lifestyle, fashion, textiles and furniture. The highest amount of exhibitors are from Moradabad followed by Jodhpur.
A choice of 2000+ products and 300+ trend specific design developments complete the supply chain of home fashion and utility, collectibles, gifting and fashion accessories in the virtual space with engaging onsite experiences.
The fair offers plenty to choose from for domestic volume retail sourcing. The show is an excellent sourcing opportunity for Indian retail brands that strive to step-up their offer for top-end consumers, besides the global home & lifestyle retail brands/chains which have a growing interest in India-both for sourcing as well as retailing.
In a press meet organized by the EPCH, Raj Kumar Malhotra, Vice Chairman – EPCH said that the turnover of buyers has increased by 25-40%. So, EPCH is expecting boost in sales in this edition and it is hoping that all the losses in past few months will be done away with.
EPCH's DG Rakesh Kumar said that the handicrafts industry posted a decline of 39% during April to September, 2020 year-on-year. However, in September alone, the industry was able to get back on its feet by registering 7.36% year-on-year.
The reason for growth is the rising demand amongst buyers as they recover from Covid hit.
Talking about the challenges faced by the industry, Kumar said that the biggest issue is the non availability of containers due to de-stuffing of import cargo.
Improving its virtual exhibition platform, EPCH has introduced multiple features to facilitate the buyers and exhibitors better. The new features include video calling and 24×7 chat support on IHGF's website.
Mainly catering to the international buying community, on persistent demand, this show is now selectively open to domestic volume buyers in India, including wholesalers, distributors, retail chains, merchandisers, interior designers and hoteliers. IHGF Delhi Fair Virtual Autumn 2020 would be an exemplary exhibition with focus on product origins and inspirations that are popular worldwide for their exclusive character and quality. The collections, varied in inspiration, processes and materials offer an entire range to source from.
Theme Pavilions at the fair will bring in regional craft nuances. Visitors can see original craft making processes at live craft demonstrations on the virtual platform – a rare opportunity to see National Awardees and Internationally recognized master crafts persons share their handcrafting skills. The fair's Trend Area will feature forecasts and colour theories for seasons ahead as well as fashion shows displaying the latest collections in apparel accessories, fashion jewellery and adornments. The organisers have also lined up insightful and informative knowledge webinars as well as web panel discussions throughout the show.