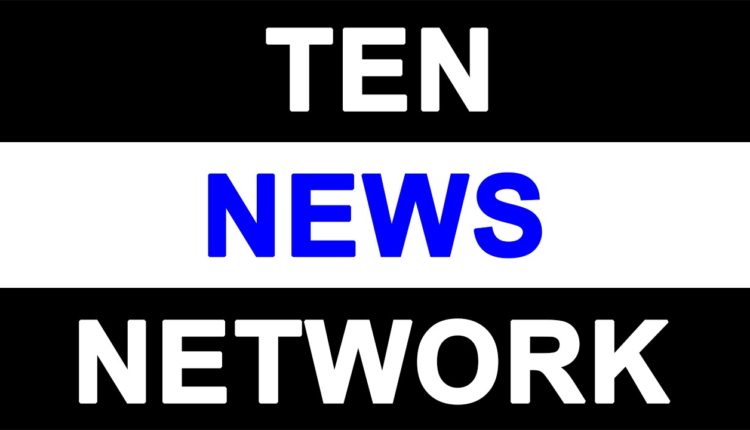 IIFT Concludes the Final Placements of the MBA (IB) 2021-23 Batch
Indian Institute of Foreign Trade (IIFT) recently concluded Final Placements for the 2021-23 batch of its Flagship MBA (IB) Program. The placement cycle saw participation from 108 reputed recruiters across diverse domains and industries. It witnessed an average CTC of Rs 29.1 Lakhs per annum and the median CTC stood at Rs 26.5 Lakhs per annum. The highest international CTC offer stood at Rs 85.40 Lakhs per annum, while the highest domestic CTC stood at Rs. 75.6 Lakhs per annum. The top 25% students of the batch received an average CTC of Rs 46.9 Lakhs per annum. The Institute had recently announced the exemplary Summer Internship Selections of the MBA (IB) 2022-24 batch as well.

Owing to its pedagogy, demanding course curriculum, and outstanding performance in corporate contests, IIFT is constantly regarded as one of the top destinations for notable recruiters in the nation. IIFT built new connections with prestigious brands including Acuvon Consulting, Adani Group, AMNS, ASK Investment Management, Cargill, Client Associates, Diageo, Edelweiss, Fast Retailing (Uniqlo), GAIL, Grasim Industries, IDFC First Bank, Incedo, IndigoEdge, Kotak, Landmark Group, Lowe's, Merino Industries, Reckitt, Samsung, Shell, Swiss Singapore Overseas, Tata AIA, Tesco, United Breweries, Vedanta among others for final placements.
Director of the Institute, Prof Satinder Bhatia, noted that the commendable selections this year bear testimony to the continued trust of the corporate sector in the talent pool that IIFT offers to them and that it is also an endorsement of the quality of the education and training imparted at the Institute.
The coveted Sales and Marketing domain received the highest number of offers at a whopping 22%. Notable associations included Amul, Bajaj Auto, Becton Dickinson, Cipla, Dabur, Emami, Games24x7, Godrej, ITC, Landmark Group, Nucleus Software, OfBusiness, Oxane Partners, Pidilite, RPG, Signify, Tata Steel, Titan among many others. New associations were also forged in the domain with recruiters like AMNS, Asian Paints, Cargill, Diageo, Grasim, Relaxo, Samsung, TVS Motor, United Breweries, Vedanta, Vedant Fashions and many others.
The Finance domain continued to form an important contributor to the overall offers for roles like Corporate Treasury, Investment Banking, Risk Management, Wealth Management, Equity Research and FinTech, contributing 18% of the offers to the batch. Eminent recruiters in this domain included Affinity Global, Barclays, Citi Bank, Client Associates, Crisil, DE Shaw, Edelweiss, Goldman Sachs, HDFC, HSBC, ICICI Bank, IndigoEdge, Indus Valley Partners, JP Morgan & Chase, Kotak, L'oreal, Synergy Consulting, Tata AIA, Tesco, Tresvista, Yes Bank to name a few.
This placement season also saw a significant number of offers rolled out in the coveted Consulting domain. Major consulting firms included Accenture Strategy, Acuvon Consulting, Capgemini, Deloitte, EY, Mckinsey & Co, Incedo, Infosys Consulting, Praxis GA, Wipro, attracting 20% of the total offers made.
The reputed General Management & Strategy domain witnessed a notable increase with 13% offers, from companies like Adani, Axis Bank, Fast Retailing, Flipkart, Haleon, JSW, Landmark Group, Mahindra Group, Shell, State Street, Trident Group among others. The placement season witnessed companies recruiting for their coveted leadership roles such as Mahindra GMC and Aditya Birla YLP.
Trade and Operations witnessed an increase to 9%, with offers made for Management Trainees. Prestigious recruiters such as Amazon, Cargill, ETG, Flipkart, GAIL, Louis Dreyfus Company, Maersk, Mjunction, OfBusiness, Tata Steel, Tolaram and Vikram Solar visited for a multitude of roles in these domains. Notable recruiters like ETG, SSOE and Tolaram extended lucrative international opportunities for the students, increasing such exposure for IIFT.
The IT/Analytics and Product Management domains have become increasingly attractive with 8% and 10% offers each. They saw participation from a mix of legacy recruiters and first-time associations. IIFT had the privilege of hosting companies like Amazon, Boston Scientific, Capgemini, CarDekho, EXL, Games 24×7, Hexaware, IGT Solutions, Jio Platforms, Justdial, Lowes, Merilytics, Microsoft, Nucleus Software, Optum, Paytm, Wipro and many others.
We saw legacy recruiters such as Amazon, Accenture Strategy, Axis Bank, Bajaj Auto, EY, Flipkart, Godrej, Goldman Sachs, ITC, JP Morgan Chase & Co, L'Oréal, Mahindra Group, Mckinsey, Microsoft, Optum, RPG Group, Tata Steel, Wipro selecting a promising number of candidates which is testament to the quality of students that IIFT offers.
The success of this year's placement season has been made possible, due to the constant support and guidance of our esteemed alumni. We are eternally grateful to them for all their help and advice.
Prof. Rohit Mehtani, Head of the Corporate Relations and Placement Division at IIFT, expressed his gratitude to companies that chose to recruit from IIFT.  He further stated that IIFT values the importance of building and sustaining relationships with the trade and industry and that good placements are only a manifestation of that mindset and effort. He wished the students all the best as they step into the corporate world.