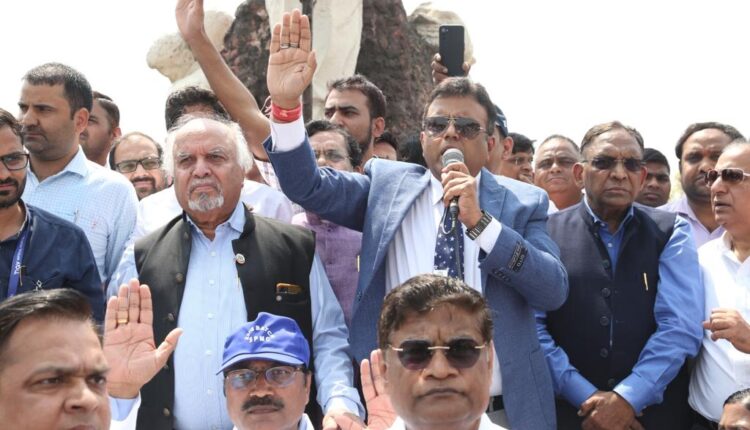 IMA Observe National Protest Day
In support of the doctors striking in Rajasthan against the RTH act, Indian Medical Association held National protest Day on 27th March. All the 1750 branches with 4 lakhs doctors of IMA observed protest, throughout the nation by displaying black badges and submitting memorandum against the RTH act, to the district authorities. The resolutions were mailed to the Governor and Chief Minister too.  The Memorandum called for rollback of RTH / removal of all deleterious clauses in the act.

National IMA held a huge online march on 27/03/23 with thousands of doctors participating. IMA National President Dr Sharad Kr. Agarwal and HSG, Dr Anil Kumar J Nayak urged the Rajasthan Government to initiate discussions with the protesting doctors and take steps to resolve the issue immediately. They said that the Government should not run away from the responsibility of providing quality health care to all and for providing adequate infrastructure and facilities for providing the best possible service to the public.
If the Government failed to Withdraw the bill IMA may take Aggressive action to protest and will continue our agitation throughout the country. Any difficulty faced by patients will be the responsibility of the Rajasthan Government.