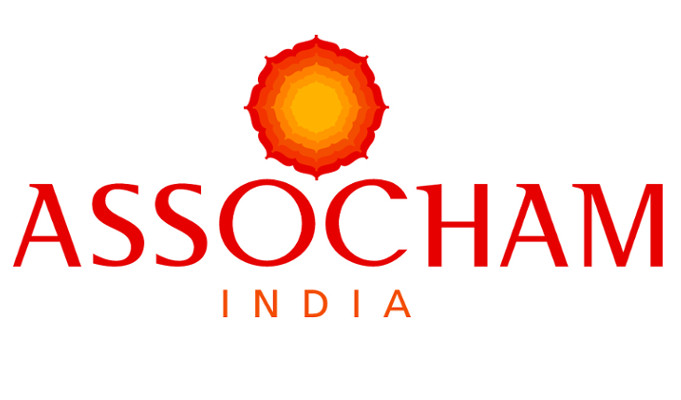 Implement time-bound roadmap with security by design approach for open radio access networks: Govt. to industry
Ten News Network
New Delhi, 29th July 2021: The telecom industry should create a time-bound roadmap at the earliest and ensure that security by design in the various components of open radio access network (O-RAN) is implemented to avoid repeating the mistakes made in the past, a top Government of India official said in a virtual summit organised by ASSOCHAM along with Open RAN Policy Coalition, U.S. Chamber of Commerce, Keidanren-Japan Business Federation and BSA-The Software Alliance.
"As far as the Indian government's stand is concerned, we welcome the proposal of the Open RAN forum as it is in keeping with the commitment made in the first Quad Leaders' Virtual Summit to cooperate on critical technologies of the future to ensure that innovation is consistent with a free, open, inclusive and resilient Indo-Pacific," said Lt. Gen. Dr Rajesh Pant, National Cybersecurity coordinator at the Prime Minister's Office.
Dr Pant said, "Recognising the importance of secure and reliable telecom network infrastructure, we also welcome the opportunity for a discussion between our government and industry on the development of a robust O-RAN ecosystem and the associated benefits it will provide to our economies."
He stated that India is now fast tracking its 5G deployment efforts and is aware of the open technologies and the global initiatives that intend to accelerate the delivery of products that support a common open architecture and standardize interfaces that are viewed as the foundation of next generation wireless infrastructure, while ensuring a broad community of suppliers during an innovation and open market competition.
Noting that Government of India is absolutely clear that open and virtualized RANs are the future of mobile networks, he said, "We are also promoting 'Make in India' and 'Aatmanirbhar Bharat' and have also issued a directive for trusted telecom products from trusted sources to address the Supply Chain issue. Finally in view of our shared attributes, as political democracies, market economies and pluralistic societies, the Quad provides a strong case for cooperation in Open RAN."
Stating that Indian telcos such as Bharti Airtel, Vodafone Idea and Reliance Jio are increasingly looking to expand their telecom gear supplier options beyond the traditional equipment vendors by using the O-RAN technology, he said that this dialogue would further complement initiatives being processed under the Quad critical and emerging technologies working group.
P. Balaji, chairman, ASSOCHAM National Council on Digital Communications moderated the panel discussion which saw the participation of C.P. Gurnani, CEO & MD, Tech Mahindra; Takayuki Morita, President & Chief Executive Officer, NEC Corporation; Manish Mangal, Global Business Head-Network Services, Tech Mahindra and Pardeep Kohli, President & Chief Executive Officer, Mavenir.
"The 1st Quad Open RAN Forum supported by Assocham, brought together Governments and industry leaders to discuss Open RAN deployments and how transition to Open RAN can promote competition and technological neutrality in the global telecoms ecosystem. The Policy coalition will work on creating an enabling business and policy environment to support the development and adoption of ORAN, fostering a vibrant ecosystem of vendors," said Balaji.
He also said that there is a lot of excitement now on the Open RAN deployments and invited the members of the illustrious panel to share their experiences and how they've been moving this whole agenda of Open RAN and open network architecture forward.
Gurnani in his address said, "I think the time for Open RAN is now as the investments made by the industry in setting up labs, setting up those systems are definitely challenging the physical RAN, the proprietary systems, the proprietary radios."
Sharing his perspective, Morita said that NEC is working on various Open RAN related projects and while a lot of commercial initiatives are going on there is a need to resolve some 'real issues'.
"Of course, we have to overcome and solve real issues such as the PCO, open interoperability and throughput issues that will be resolved over a period of time," he added.
He also said that there are several concerns about integration issues because of open features.
In his address, Kohli shared how to take the cross-industry learnings and scale advantage to benefit the telecom ecosystem as well as the customers.
"The telecom industry will be lagging behind unless it adopts the software to run on the same computer platform, which the whole world is running on and the future has to be about adopting all innovation, which is happening beyond just the telecom industry, and bring it to this sector. So that way, it benefits the whole industry," he said.
Sharing his views, Mangal said that the Open RAN is fundamentally shifting the ability for the carriers to bring innovation to the customers at a very faster pace, while at the same time driving the cost of providing the service.
Amid others who addressed the forum included – Alex Botting – International Director, Open RAN Policy Coalition; Yasuo Tawara – Director-General of the Global Strategy Bureau, Ministry of Internal Affairs and Communications, Government of Japan; Marc Ablong – Deputy Secretary of National Resilience & Cyber Security, Department of Home Affairs, Government of Australia; Anne Neuberger – Deputy National Security Advisor for Cyber and Emerging Technologies, National Security Council, White House, Government of the US; Arun Bhikshesvaran – Chief Executive Officer, Radisys; Ashraf Dahod – President & Chief Executive Officer, Altiostar; Naoki Tani – Executive Vice President, Chief Technology Officer & Executive General Manager of R&D Innovation, NTT Docomo; Shawn Hakl – VP for 5G Security, Microsoft; Tareq Amin – Chief Technology Officer, Rakuten Mobile; Sumit Dhawan – President, VMWare; Yasuo Tawara – Director-General of the Global Strategy Bureau, Ministry of Internal Affairs and Communications; Sean Heather – Senior Vice President for International Regulatory Affairs, U.S. Chamber of Commerce and Shinichi Urakawa – Chair, Sub-committee on Digital Economy, Keidanren.