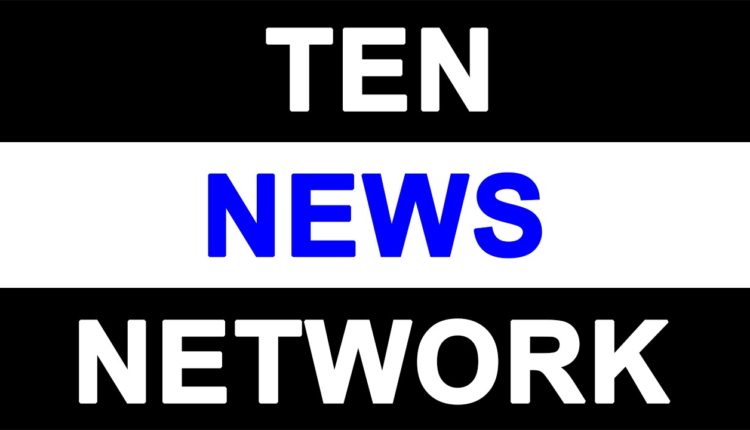 India FinTech Transactions Market to Grow at a CAGR of 49.13% until FY2027 – TechSci Research
Government's push towards the adoption of digital payments and introduction of innovative and
simple online platforms to move money has led to the growth of the India FinTech Transactions
Market through FY2027.
According to TechSci Research report, " India FinTech Transactions Market By Payment
Modes (Payment Interfaces, Payment Gateways, PoS Terminals, Prepaid Payment
Instruments, Remittance & Others), By Services (Payments, Fund transfer, Personal
Finance, Loans, Insurance & Others), By Application (Banking, Insurance, Securities &
Others), By Region, By Top 10 States, Competition, Forecast & Opportunities, FY2017-
FY2027", the India FinTech Transactions Market is projected to cross USD8384.48 billion by
FY2027 at a CAGR of 49.13%, on account of strong support by the government for a cashless
economy. The government's vision of 'Cashless Bharat' has led to the launch of various
initiatives for the inclusion of technology-enabled digital payment services. The adoption of
FinTech products in India among customers has increased significantly due to personalized
services and superior customer experience via digital channels. Services like BBPS (Bharat Bill
Payment System), which is an integrated bill payment system that offering interoperable bill
payment service to customers online, has increased the adoption rate. Moreover, the increasing
adoption of smartphones, the launch of 5G, etc, is expected to act as a catalyst for the growth of
India FinTech Transactions Market.
Browse 28 Figures spread through 110 Pages and an in-depth TOC on
"India FinTech Transactions Market "
https://www.techsciresearch.com/report/india-fintech-transactions-market/7983.html
India FinTech Transactions Market is segmented based on payment modes, services,
application, and region. On the basis of payment modes, the India FinTech Transactions Market
can be divided into Payment Interfaces, Payment Gateways, PoS Terminals, Prepaid Payment
Instruments, Remittance & Others. The Payment Interfaces segment held the largest market
share in FY2021 as the launch of Unified Payments Interface (UPI) has made digital payments
extremely convenient and hassle-free for consumers. The UPI interface powers multiple bank
accounts into a single mobile application that merges several banking features, enables
seamless fund routing and merchant payments into one hat. The UPI interface is developed by
the National Payments Corporation of India and is regulated by the Reserve Bank of India.
In terms of Services, the India FinTech Transactions Market is categorized into Payments, Fund
Transfer, Personal Finance, Loans, Insurance & Others. The Payments service dominated the
market in FY2021 owing to the growth of smartphones, e-commerce, and connected devices.
The government's push along with the ease of payments from digital channels has led to the
growth of payment services in the India FinTech Transactions Market. Moreover, with the
development of innovative mobile applications such as Coin, Groww, etc. and with advanced
technologies such as Artificial Intelligence and Data Analytics will lead to the growth of other
sectors such as insurance, personal finance, etc. in the forecast period.
In terms of Application, the India FinTech Transactions Market can be segmented into Banking,
Insurance, Securities & others. Banking applications segment is leading the India FinTech
Transaction Market in FY2021. Due to the rising internet penetration, smartphone usage, a
crowd of payment apps and booming e-commerce have made direct fund transfer from bank
accounts hassle-free, increasing the use of FinTech technologies in banking applications.
Further, the Insurance segment is the fastest-growing segment and is forecast to grow at the
swiftest pace until FY2027. The growth of the insurance segment can be attributed to the launch
of on-demand digital insurances from banks and other financial institutions.
According to TechSci Research The India FinTech Transactions Market by Region is
segmented into South, North, West, and East. In this segment, south region dominated the
market in FY2021 with a share of 37.39%. This is because the majority of the start-up
companies are based in the southern region which leads to the growth of FinTech Transaction
Market dominantly in this specific region, making customers fully satisfied with the services.
North region has been forecast to grow at a high pace until FY2027 as the region has emerging
start-ups as well as there is an increase in the customer's adoption of these technologies.
Download Sample Report @ https://www.techsciresearch.com/sample-
report.aspx?cid=7983
Customers can also request for 10% free customization on this report.
PhonePe Private Limited, Google India Digital Services Private Limited (GooglePay), One97
Communications Limited(Paytm), National Payments Corporation of India (NPIC)(BHIM App),
Amazon Pay (India) Private Limited, ONE MOBIKWIK SYSTEMS LIMITED, Pine Labs Pvt. Ltd.,
Mswipe Technologies Private Limited, Razorpay Software Private Limited, IndiaIdeas.com
Limited (Billdesk), Lendingkart Finance Limited, Policybazaar Insurance Brokers Private
Limited, Zerodha Broking Ltd.,  State Bank of India (YONO), and Dhani Services Limited,  etc.
are among the leading players operating in the India FinTech Transactions Market. The
companies operating in the market are focusing on adapting to changing technology, bringing
innovative solutions for the customers, data security, and expansion of sources to increase their
shares in the market. Companies operating in the market are using strategies such as product
advancements through the addition of new features, mergers, and collaborations to boost their
share.
"The shift in the customer preferences from traditional banking to online banking over the past
few years has risen owing to the rapid increase in the availability of supporting platforms,
digitization, and services provided at no cost. Moreover, there is a rapid advancement and
adaptation of new technologies by the FinTech players, and all these are highly supported by
government initiatives towards digitization, and cashless economy, etc. The shift of customer
base from traditional banking methods to digital platforms is expected to drive the India FinTech
Transactions Market through FY2027.", said Mr. Karan Chechi, Research Director with TechSci
Research, a research-based global management consulting firm.
"India FinTech Transactions Market By Payment Modes (Payment Interfaces, Payment
Gateways, PoS Terminals, Prepaid Payment Instruments, Remittance & Others), By
Services (Payments, Fund transfer, Personal Finance, Loans, Insurance & Others), By
Application (Banking, Insurance, Securities & Others), By Region, By Top 10 States,
Competition, Forecast & Opportunities, FY2017-FY2027" has evaluated the future growth
potential of India FinTech Transactions Market by providing the statistics and information on
market size, structure and future market growth. The report intends to provide cutting-edge
market intelligence and help decision makers take sound investment decisions. Besides, the
report also identifies and analyzes the emerging trends along with essential drivers, challenges,
and opportunities in the India FinTech Transactions Market.
Cloud Computing in Healthcare Market – Global Industry Size, Share, Trends, Opportunity
and Forecast, 2016-2026 Segmented By Application (Clinical Information Systems (PACS,
RIS, LIS, EHR/EMR, Others), Non-Clinical Information Systems (APB, RCM, HIE, Financial
Management Solutions, Others)), By Deployment Type (Public Cloud, Private Cloud,
Hybrid Cloud), By Service Type (Infrastructure as a Service (IaaS), Platform as a Service
(PaaS), Software as a Service (SaaS)), By End Users (Healthcare Providers, Healthcare
Payers) and By Region
https://www.techsciresearch.com/report/cloud-computing-in-healthcare-market/7878.html