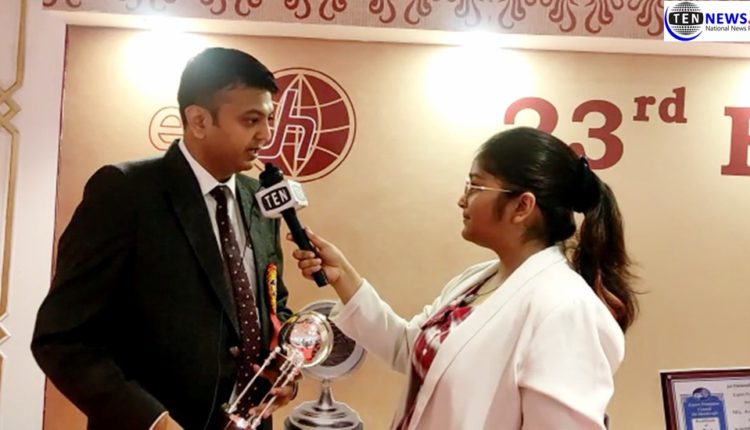 New Delhi, 29 June 2022: At the 23rd Handicraft Export Awards Function, Saurabh Sarogi, Ecoline Exim won the Certificate of Merit 2018-2019, a regional award for the eastern region.
In conversation with Ten News, Saurabh Sarogi dedicated the award to the artisans, workers and their entire team. "The government is supporting exporters by providing resources and guiding them by giving incentives and schemes," he said.
He highlighted that the EPCH gives a big platform to the handicraft exporters by showcasing products and guiding them to market products by giving them technical guidance to sell the product at the right place. "There is a lot of scope to enhance capacity in terms of modernisation and there is also a huge demand for these products and it is always going to grow further. In the next 20 years, India has a boom and bright future for any product," he said.