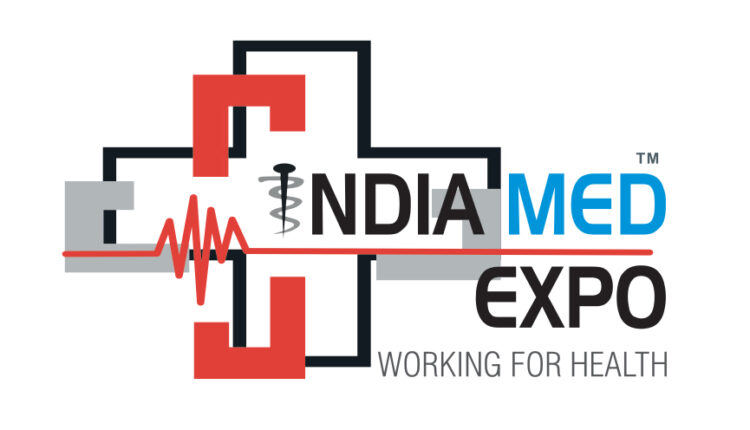 India Med Expo 2023 to open at India Expo Mart, unveiling future of Medical Advancements
TEN NEWS NETWORK

Greater Noida, August 24, 2023 – The much-anticipated India Med Expo is set to kick off its 17th annual edition from August 25th to 27th, 2023 at the sprawling India Expo Mart in Greater Noida. Revered as the largest medical exhibition and conference in India, the event serves as a cornerstone in shaping the trajectory of the country's healthcare landscape. This year's expo gains even more significance against the backdrop of the COVID-19 pandemic, which has spurred unprecedented growth and innovation in the healthcare sector.
With an illustrious history spanning over a decade, India Med Expo has firmly established itself as the premier platform for the convergence of medical, surgical, hospital, diagnostics, and other healthcare industries. The event is a crucial meeting ground for healthcare leaders, practitioners, manufacturers, distributors, and innovators to share insights, forge collaborations, and showcase cutting-edge advancements.
The expo's central focus revolves around critical areas such as medical and surgical advancements, clinical diagnostics, hospital infrastructure, medical tourism, and medical science and technology. In light of the pandemic, the event gains added significance due to the renewed emphasis on healthcare development, both in the public and private sectors. The event is not only a showcase of products and services but a catalyst for dialogue on the most pressing issues and trends shaping the healthcare industry today.
"The India Med Expo has consistently evolved over the years to reflect the changing dynamics of the healthcare sector. This year's event is particularly special as it marks our 15th anniversary and coincides with a transformative period for the global healthcare community," said the organizer. "We're thrilled to provide a platform for industry leaders to discuss the challenges and opportunities presented by recent developments, and to pave the way for a brighter and healthier future."
A key highlight of the India Med Expo is the unique opportunity it offers for professionals to connect directly with manufacturers, bridging the gap between innovation and implementation. Dealers, distributors, doctors, pathologists, surgeons, hospital administrators, R&D heads, and medical directors can interact with industry pioneers, gaining insights into the latest breakthroughs and establishing networks that drive progress.
The India Med Expo's impact extends far beyond the exhibition halls, as it contributes to shaping policies, fostering collaborations, and encouraging investments that fuel healthcare advancements. With the convergence of leading minds and pioneering technologies, the expo stands as a testament to India's dedication to redefining healthcare excellence.