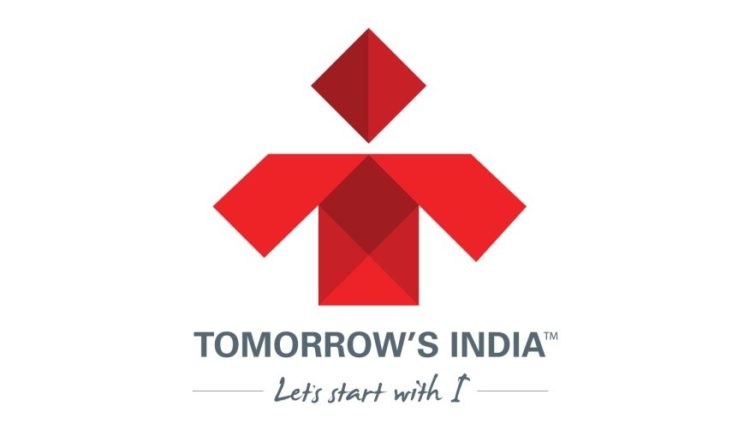 India's Biggest Global Summit: Tomorrow's India is back with its 4th edition 
Ten News Network
New Delhi, 6th October'2018: To obtain exceptional blend of thoughts, encouragement and innovation, the 4th edition of Tomorrow's India Summit 2018, brought some of the finest minds of youth icons and motivating personalities from different fields under one roof and opened to stories of heroics and achievements in New Delhi at the Indira Gandhi Indoor Stadium.
Renowned speakers from Bollywood, the hospitality industry, technology, entrepreneurs and sports persons shared their valuable views at the Tomorrow's India Summit. Starting from human rights, tribute to the Indian Armed Forces, art & culture, economy & finance, Indian cinema, LGBTQ and many more enlightening topics that will be an urge to drive this nation to its glorious future – from India to Tomorrow's India. Commenting on the summit, Mr HP Singh, Founder & Chairman, GSIF said, "The evening was a tribute to all brave hearts of this nation and further encourages our thoughts for this year's initiative – 'Let's Start with I'.  On behalf of the whole team of of Tomorrow's India's Global Summit, I am grateful to all the speakers who made the event a success."
Taking in account the literature Project in the global arena and discussing about Foreign language books, Mr Amish Tripathi, Indian Author said, "This is just the kind of platform this world needs right now. I strongly believe that great stories, with thought-provoking role models, can inspire many more. Literature is a medium of reaching out to the masses. My work has been driven by the aim of taking the wisdom of our ancestors and presenting it in a modern idiom for today's youth. Tomorrow's India Global Summit is doing it the right – Modernizing & Simplifying Complex Messages. This will create a domino effect in the society at large, at various levels, and that is how Change can be engineered. Action is important and the youth of this country are the real drivers of this revolution. I feel absolutely humbled and honored to be a part today of this event which will help create tomorrow's India."
The interesting session by prominent sports personalities revealed their stirring life stories which in turn encouraged the thought that there should be no looking back, one has to be focused and firm. The stories motivated audience to chase the dream you have always dreamt of.
Imtiaz Ali, Indian Film Director & Producer had a session during the on 'New bollywood cinema' where he explained the variation between realistic world and stereotypes. Touching upon the topic, the Director said, "The major part of the audience of my films constitutes of youngsters. To have a direct conversation with them right here and know your bit of story is truly a wonderful and fulfilling experience. This entire initiative makes a very strong point of empowering the change makers. Time belongs to the young blood. It is high time that we empower, encourage and enliven this generation of India. It is a long way to go but surely the distance can be covered much earlier with more speed. God gives Speed to every youngster, every individual. God Speed to India, Tomorrow's India. Let's Start with I."
While on the other hand, the youngest software developer and coder in the world Tanmay Bakshi, spoke about the age of Artificial Intelligence and how it is made-up by humans to strengthen human skills and not to substitute them. He also focused on a logical way to look at a five-year-old child who is any day smarter than Siri and Google.
Emphasizing on women empowerment, gender equality and how to change a man's approach towards women, Indian Actress Shabana Azmi said, "In the present global scenarios, the only way to a healthy societal engagement is an honest conversation. In a democracy, we might choose to dissent, agree or disagree but dialogue must remain the only civilized option. 50 percent of India's population is under the age of 25 years, the thoughts and actions are the parameters of India's development. Today at this platform, let's make this travel from every individual to India. Let's Start With I."
Tomorrow's India also focused on Photography platform by Mr Ajay Jain who revealed his recent special release, 'INDIANS' a book collection of portraits in Black & White. They showcased a collection of portraits he shot over 10 years, driving 10,000+ kms in the process.
The Tomorrow's India summit also featured a session by ace fashion designer Ritu Beri, and key speaker Neha Dhupia, an Indian actress and beauty pageant winner which was on the lines of 'Ancient Fashion Trends or More of a Western Wedding'. The evening enfolded with a mesmerizing musical performance by Shankar Mahadevan which was a tribute to our unsung heroes and the entire Indian Armed Forces.  The finest part was before the musical concert began, audience paid tribute to the Indian armed fallen soldiers in their own unusual way by creating music through live clapping & tapping under the guidance of Shankar Mahadevan and his musical band. Mahadevan created an Asian Book Record with his tremendous talent.
The Tomorrow's India Summit proved to be a flourishing platform for change-makers to come together and exchange ideas on how to make audience believe in change and brace up the culture roots. The key speakers raised the bar of the theme 'Let's Start with I' with their remarkable and awakening sessions.
About Global Social (India) Foundation
Established on August 24, 2015 – the very month India won its independence many decades back, Global Social (India) Foundation (GSIF) is a Not-for-Profit Organization, aiming towards a better Tomorrow's India, a vision with better job opportunities, education, child labour free zone, improved health & sanitation facilities, curtailed population growth, proper measures toward hunger & poverty, no juvenile delinquency and other similar social issues which are objectionable, and the continuance of which is harmful for the society in the future.
Formed under the able guidance of Mr. HP Singh, Founder & Chairman, GSIF and also the Chairman cum Managing Director of Satin Creditcare Network Limited Group – second largest micro-finance institution in North India, listed on BSE and NSE – GSIF thrives on a vision of an enlightened India with its rays illuminating the giant globe.
The organization operates in varied realms with its far reaching branches like – Tomorrow's India – a summit which aims to showcase the strength of India, with other projects like iBEATZ, iHEROES and iFUTURE, through Bachcha Party in India and internationally through Tomorrow's India – Global, with its core of making the great happen with an intent of goodness. Therefore, GSIF aims towards nurturing the youth of this country, making them more responsible for tomorrow, for India.
Global Social (India) Foundation, a not-for-profit company, is classified as an Indian Non-Government Company, registered with the Registrar of Companies, Delhi.