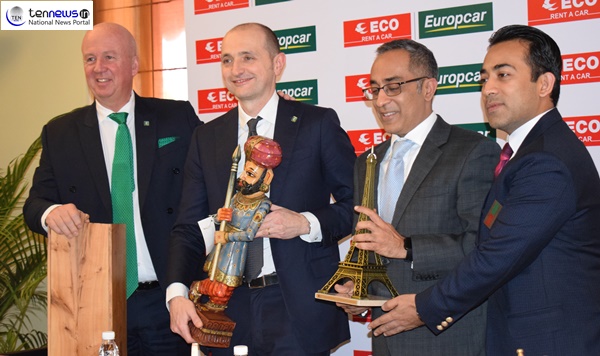 India's Eco Rent a Car join hands with Europcar in global foray
New Delhi: ( 19/12/18) The French car rental company Europcar Mobility Group announced it's new strategic partnership with ECO Rent a Car in India. With this partnership, both ECO and Europcar customers will benefit from a consistent high quality service worldwide.
ECO customers will be now be able to access Europcar's high quality global car rental services directly from ECO (website: www.ecorentacar.com, email sales@ecorentacar.com). In the same way, Europcar customers will have access to ECO's premium services through Europcar's website (www.europcamom) and will be able to either rent a car, or book a chauffeur driven service in India.
This new partnership will enable Eco Rent a Car to offer a global quality of Service in India with their Self Drive and Chauffeur driven products under the aegis of a global brand. For this Eco will be making various technology and service enhancements to its current product. At the same time Ecos customers will also see the comfort and familiarity of the Eco brand embedded in over 3700 rental stations in over 130 countries cross the globe is the first time that the two car rental companies have come together.
Speaking about the joint venture, Fabrizio Ruggiero, Deputy CEO, Europcar Mobility Group, said, "We are delighted to enter the Indian market in partnership with ECO RENTA CAR. Having collaborated with the company, they were our first choice as partners as we share the same vision, mission, and functionality. The Indian car rental market has a lot of potential and is growing at a brisk rate. The mobility business in India grew with a CAGR of 24. 6% from FY15 to FY19. With this venture, we aim to propel the growth and development of this industry in India and abroad."