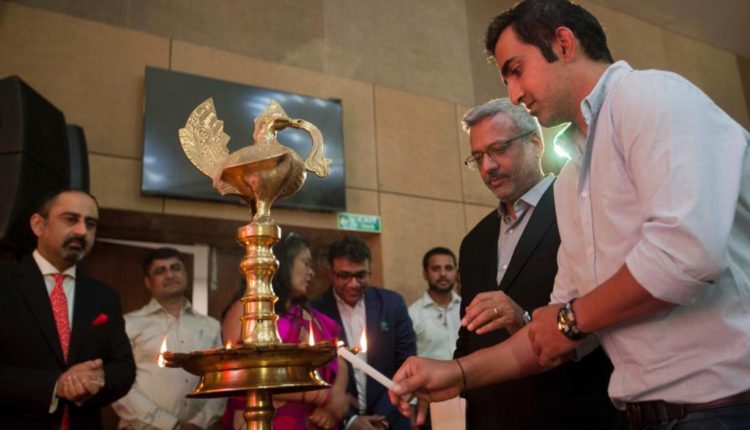 Indraprastha Apollo Hospitals partners with Leukemia Crusaders to celebrate cancer survivors
Ten News
New Delhi, 21st October, 2018: In cognizance of the fact that patients suffering from leukaemia and other blood cancers need tremendous mental, physical and financial support, Indraprastha Apollo Hospitals, a Delhi based multi-specialty hospital, and Leukaemia Crusaders, an Initiative of The Bansi Vidya Memorial Trust that is working towards financially supporting Leukemia or Blood Cancer affected children, came together on Sunday to honour The Fighters, The Survivors, The Doctors and The Care Givers of Blood cancer and Leukaemia.
The objective of the event was to spread the word that "Leukaemia is Curable, these children progress in life like all other children".
International cricketer Gautam Gambhir, Sunil K Munjal, Hero Honda and Special Commissioner of Police, General Administration of Delhi Rajesh Malik were the Chief Guests at the event.
"The big difference that Leukaemia Crusaders has made is that their help is available almost immediately and that's why I term their help as bridging finance because, with very limited paper work to the most needy families their help is available as early as within 48 hours, because Leukaemia does not give you that much time" said Dr. Amita Mahajan, Senior Consultant, Paediatric Hematology /Oncology, Indraprastha Apollo, Delhi.
The Trust was started in 2013, by Mr. Arvind Vohra, to help people and families affected by the disease. This was a consequence of Mr. Vohra's 5-year-old son, Aaryan, being diagnosed with leukaemia in 2011 and the difficulties that the family went through fighting the illness. Aryan was treated by Dr. Amita Mahajan at Apollo Hospital (New Delhi) and Dr. Mahajan continues to be the Mentor and Medical Advisor of Leukaemia Crusaders.
Till date the trust has provided support to more than 715 children in 35 hospitals across 17 States in India. In Apollo Hospital (New Delhi) itself they have supported more than 100 children.
Leukaemia or Blood Cancer is the most common of childhood cancers accounting for almost 40 -50% of all cancers. The disease does not allow for much time and treatment needs to be started as soon as possible. Leukaemia Crusaders provides for an easy and transparent process along bridge fund within 48 hours for the patient to the hospital and ensures that the treatment is started as soon as possible and abandonment is reduced. If detected on time and treated properly, the disease is highly curable. Further, these Children who fight Leukemia at an early age will be more resilient, more socially responsible and better citizens for our country. The families that are able to win this battle come out stronger and can be role models for others.