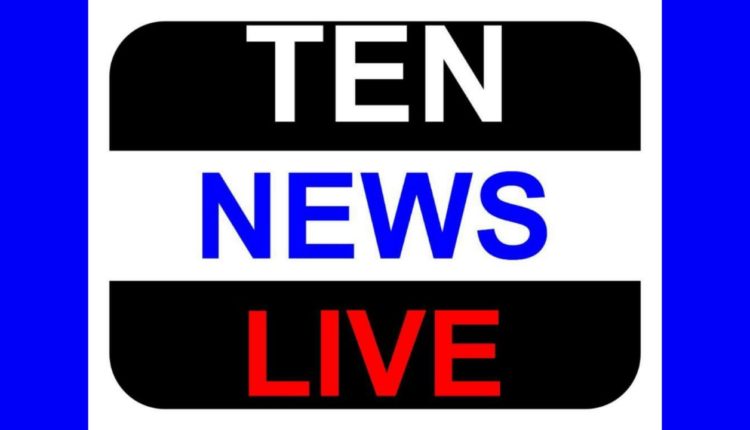 International delegation takes center-stage at Renewable Energy India Expo Asia's largest industry congregation by UBM India
UBM India today inaugurated the 9th edition of its Renewable Energy India Expo (REI) at the India Expo Center, Greater Noida (23rd to 25th September). REI is a global platform where India's green economy community including overseas participants congregates to discuss industry trends, challenges and market insights including the Indian regulatory framework. The aim of the event is to further upscale and mainstream the applications of renewable energy resources, showcase innovations, product launches and enrich the deliberation through international exhibition and conference platform.
 The inaugural ceremony of Renewable Energy India Expo 2015 by Mr. Michael Duck, Executive Vice President, UBM Asia; Mr. Yogesh Mudras, Acting Managing Director, UBM India Pvt. Ltd and Rajneesh Khattar, Group Director, UBM India Pvt. Ltd took place in the presence of Chief Guest Shri Upendra Tripathy, Secretary, Ministry of New and Renewable Energy, Government of India. Mr. Kameswara Rao, Energy, Utilities, and Mining Leader, PricewaterhouseCoopers Private Limited introduced the event's theme followed by a special address made by Mr. Munehiko Tsuchiya, Executive Director, NEDO, Japan, Mr. Dillon Banerjee, Counselor for Commercial Affairs, U.S. Embassy, New Delhi, Dr. Martin Hanz, Deputy Chief of Mission, Head of Economic and Global Affairs, Embassy of the Federal Republic of Germany in India, and Honourable Ms. Amy Adams, New Zealand Minister for Justice, Courts, Communications and Broadcasting.
The event has been supported by the Ministry of New and Renewable Energy- Government of India (MNRE), Indian Renewable Energy Development Agency (IREDA), New and Renewable Energy Development Corporation of Andhra Pradesh (NREDCAP), National Institute of Wind Energy (NIWE), Indo-German Energy Forum Support Office (IGEF), Tamil Nadu Solar Energy Developers Association (TNSEDA) and Solar Power Developers Association and Indian Biogas Association.
REI 2015 featured country pavilions from China, Japan, Italy, Taiwan, Canada, & USA, with New Zealand entering the Indian market with a delegation of business houses led by Honourable Ms. Amy Adams, New Zealand Minister for Justice, Courts, Communications and Broadcasting.
Bringing together manufacturers, EPCs and service providers, REI 2015 trade expo saw over 550 participating exhibitors including companies like Bergen Associates, BOSCH Solar Energy, Bonfiglioli Renewable Power, Conversion India Pvt Ltd., Canadian Solar, Delta Power Solution (I) Pvt Ltd., EMMVEE Photovoltaic Power Pvt Ltd., Enerparc Energy Pvt Ltd., GE, Genus Innovation Limited, Harsha Abakus Solar, Hero Future Energies, Mahindra Susten, Nuevosol Energy Pvt. Ltd., Phocos India Solar Pvt Ltd., Regen Powertech Pvt Ltd., Rolta Power Pvt. Ltd., Siemens Limited, SkyPower Global, Sterling Wilson, SunEdison Solar Power India Pvt Ltd, Suzlon, Vikram Solar Pvt Ltd. amongst others.
The show served as a showcase and launch pad for companies to introduce new products and technologies. A 1 MW inverter for Indian wind applications by Delta Power; Navitas Green Solutions Pvt. Ltd. launched their Sapphire series of solar PV modules, while PV Power Tech will showcase high efficiency 4 bus bar cell with 260 watt module in 60 cells.
 Highlights of the expo included a live demo of a Hydrogen fuelled concept car at the Japan pavilion, workshop by Global Sustainable Energy Solutions (GSES), New Zealand Cleantech and Renewable Energy Roundtable, World of Innovation– the launch-pad arena. The next two days will also witness a technical workshop by National Institute of Wind Energy (NIWE) and announcement of the winners of Business Plan Competition,   an exercise to provide funding opportunities to potential entrepreneurs from investors.
Yogesh Mudras, Acting Managing Director, UBM India Pvt. Ltd, said "UBM India's objective for the 2015 edition of REI Expo is to bridge the gap between Industry, Government & Investors. To support the Indian Government's vision of achieving 1,75,000 MW by 2022, REI Expo would serve as an Industry catalyst in bringing the technology and the international fraternity including investors to India to enable potential projects and set up manufacturing units under the  "Make in India" campaign. In a nutshell, REI 2015 will be world's 2nd largest event in this sector with multiple country participation, best of technology, cost effective solutions, participation of Industry leaders, various country delegation, top global brands exhibiting and their product and solution offerings and a content rich conference."
Hon Amy Adams, Minister for Communications, said "I am proud to be here today alongside a group of New Zealand companies that represent New Zealand's strong tradition for innovation, and our Special Envoy for Renewable Energy, Dr Mike Allen. The companies range from established technology exporters looking to enter the Indian market, to early stage technology companies here to explore pilot opportunities in India's fast growing renewable energy and cleantech sectors. These companies represent a commitment to bring their solutions and products to Indian market."
This year's expo hosts a power packed conference themed "Harnessing Tomorrow's Energy Today- A Unified Approach". Eminent industry Speakers from across the world discussed on key issues and trends related to Renewable Energy and the status of Solar and Wind power in India over a series of parallel sessions. Some key topics of discussion from the first day included:
Welcome to the New Era of Solar Energy in India
Roadmap for achieving 60 GW of Wind Generation in India.
Harvesting Power – Integrating waste into our culture
Renewable Energy India Expo (REI) was preceded by an awards night that celebrated excellence and recognized contribution of Indian companies in the Renewable Energy sector. The Renewable Energy India Awards thus provided an opportunity for companies to showcase their innovations and accomplishments in the sector.
With Ernst & Young as Process Advisors and Avalon Global Research as Knowledge Partner, the nominations involving leading RE Manufacturers, SLDC, Leading RE Developers and EPC, were scrutinised by a jury panel of industry veterans including Mr. Amit Kumar, Dean (Distance & Short-term Education), TERI University; Mr. Chirag Mehta, Director, Clip Financial and Dr. Bibek Bandyopadhyay, Senior Advisor, PACE D Technical Assistance Program, Former Advisor, Ministry of New and Renewable Energy.
The Lifetime Achievement Award was presented to Dr. Chamanlal Gupta and the award for individual excellence was presented to Mr. Tarun Kapoor, IT Secretary from Ministry of New and Renewable Energy.
The emerging winners at this year's REI Award are Vikram Solar Private Limited, Gamesa Renewable Pvt Ltd, Abellon Clean Energy, State Load Dispatch Centre – Gujarat, Acme Cleantech Solutions Private Limited, Renew Power Ventures Private Limited and Sterling & Wilson Private Limited. 
In addition to the REI Awards, UBM India launched a collector's Edition, "India's Leading Renewable Energy Companies", a premium publication on the development of Renewable Energy business in India in FY14 -15 with profiles of leading companies in the Renewable Energy Sector.