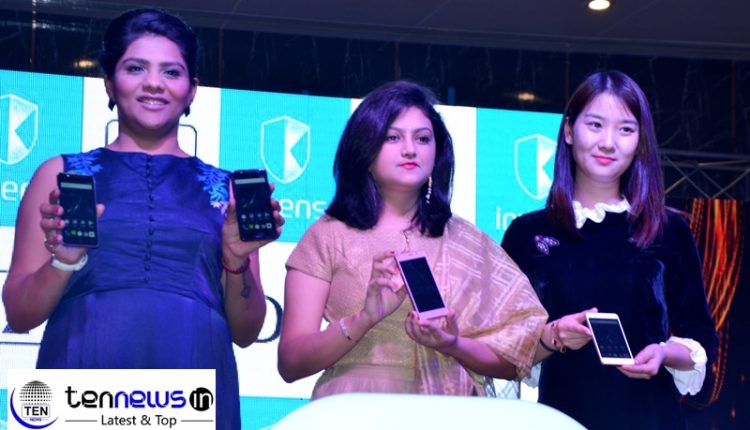 New Delhi: Chinese brands consider India as the important overseas smartphone markets and have stiff competition to ace the market In a time span of just a year, a Chinese budget phone took over the India's market by overcoming a simple difficulty – making the cell phone operable with oily fingers too.
On Saturday Chinese based, Invens Mobiles introduced 3 budgeted smartphones: Diamond 2, Fighter 1, and Fighter 2 at Invens Smartphones launch in National capital. The top executives from the company including Ravi Patel, Pankaj Dani, Nishit Patel Graced the launch event. 
With the stunning look, smart features and superb performance, the smartphones launched purposely developed for the performance-driven generation of the 21st century who keeps a fine balance between personal and professional life and use smartphones to take smart actions. The important feature of three models by Invens launched have preinstalled women safety applications that will help in keeping women protected from stalkers, cyberbullies' etc.
The Exclusive offer which invens is offering is the "2-years" warranty' free replacement for any damaged part and instant repair or replace policy not only to be used under warranty but are also for out of warranty service. lnvens mobile will also provides one time accidental warranty on each damaged part. The Budget Friendly Smartphones will be available at price starting from INR 7490 for the Diamond 2 Model, Fighter 1 and Fighter 2 are priced at lNR 8990 and 11490 respectively. 
Talking to Ten News, Pankaj Dani, Founder & Director of lnvens was excited to share information about these smartphones. He said, "We are launching these phones after making rigorous research on the needs and wants of today & consumers. These are smart sturdy. and are user friendly smartphones with all the latest features and configuration. Despite having the features of hi-end smartphones their prices are not just Competitive but affordable too. 
Vivian, sales head, china, Invens Mobile, was keen to share her experience about India market. Exclusively Talking Ten News she said, "Our strategy is a 360-degree integrated marketing approach to connect with the youth, which is our prime focus, across all platforms"