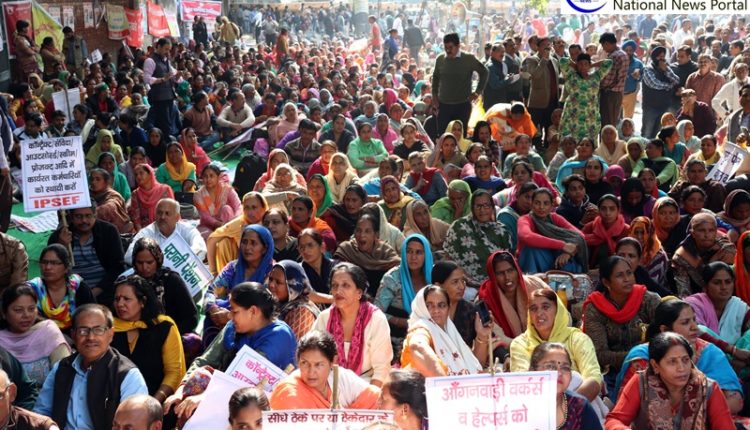 IPSEF stage protest against New Pension Scheme, Warns Govt for nation-wide strike if not heard
Vishal Malhotra (Photo/Video) By Lokesh Goswami Ten News
New Delhi : Today, thousands of public service employees and workers from establishments and schemes of Central Govt. Bodies and other local self government in different parts of the country participated in the Hunkaar Rally at Parliament Street.
National Head of IPSEF, VP Mishra speaking to Ten News shared their demands and said,
"We want the withdrawl of the New Pension Scheme-2004 and restoration of the Old Pension Scheme. Another thing we demand is filling up of all vacant posts on regular basis after regularizing all existing daily wage out source employees at their place of work."
"All the leaders demanded in one voice withdrawl of New Pension Scheme and abolition of Contract System from Govt. Sector in jobs of perennial nature. They also cautioned the Government that in case no effective measure is taken by the Government in near future to fulfil the demands, public service employees and workers will be compelled to launch the agitation on all India level which may result in a nation wide strike", VP Mishra added.