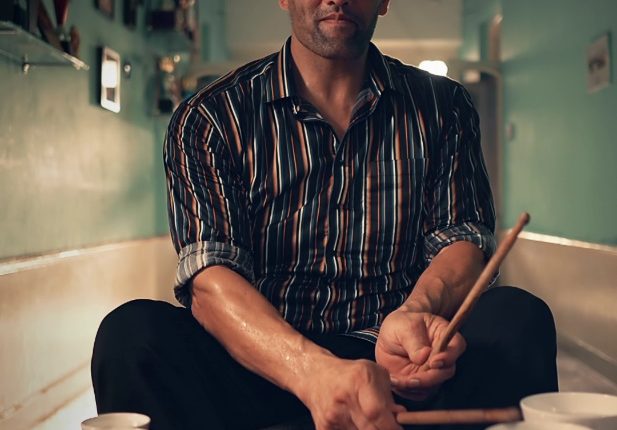 Is The Great Khali Wrestling To a 'New Tune'?
Imagine the iconic wrestling champion of India, 'wrestling' with a spoon and some bowls of water! Indeed, an unusual sight. Something is clearly up with The Great Khali and his fans have been left wondering what has come over him. In his latest Insta reel, Khali is seen creating music with water (well, almost) with his version of the jaltarang. Watch here how the towering personality that once dominated the wrestling arena, yes, our very own Great Khali himself, delicately strikes the ceramic bowls of water with the beater sticks. Now that's one sight you never thought you'll see. And he isn't giving us much to go by; all he says is "Pichle kuch dino se ek naya ehsaas, ekdum nayi feeling arahi hai. Socha nayi tune try kar lu." This has caused quite a stir in the world of Khali fandom and followers, with everyone wondering "Khali ko kya hua hai? Aakhir Khali kya kha ke aaya hai?

Perhaps he's trying out newer interests, a welcome break from wrestling maybe? Or is he exploring alternate career options – well, we just cannot stop wondering and nor can his 2.1Mn followers on Instagram. One shocked fan asked, "Khali paaji aap aur jaltarang – ye kya ho raha hai?" while another commented, "Sir Wrestlemania se seedhe soor aur sangeet?". So far, his video has got 225K + views, 35K + likes and 500+ comments.  After all, it must be something very unique that has inspired Khali to move from WWE to DoReMi. 
So, we are sufficiently intrigued now. Aakhir Great Khali kya kha ke aaye hai?! Watch this space to find out.