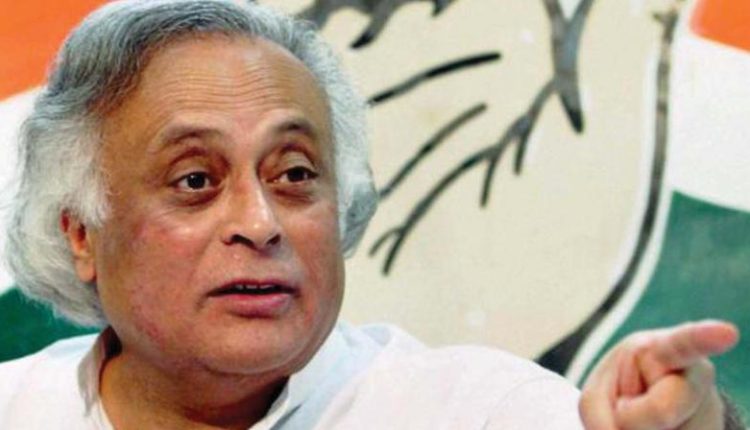 New Delhi: After the announcement of polling dates, the intensity of political storms is multiplying every day in India.
Almost all the parties are busy in leveling allegations on each other, in a hope to reap political benefits and to make their political land more fertile.
Today Congress leader Jairam Ramesh while addressing a press conference at Congress headquarters targets one of the initiative Modi's government "Ayushman Bharat".
Slamming the NDA government's Health initiative, Jairam Ramesh said, "Ayushmann Bharat is panacea For all the private companies, The initiative is for the benefit of private insurance companies and private hospitals."
"Ayushmann Bharat is one of the flagship scheme of the Modi government and Prime Minister repeatedly claims that this is the biggest health programme in the world covering 10 crore families.
The first thing to note is according to the government's own data over 11 crore families are already benefiting from insurance and other health program run by the state governments and program run by the central government. Rashtriya Swastha Bima Yojana that was started in 2008, so for the Prime Minister to claim that 10 crore families are going to be benefited is a hollow claim because already 11 crore families are being benefited.
Second, the Prime Minister says you can have treatment up to 5 lakh rupees in hospital with a premium of only Rs. 1100 which is going to be paid by the government but the fact is that a premium of Rs.1100 will guarantee the treatment of only Rs.50,000 not of Rs.5 lakhs. So the Prime Minister claim is wrong. It is massively underfunded and you cannot get treatment with this premium of more than Rs.50,000.
Third, 85% of expenditure is outpatient expenditure which includes test, stitches and medicines. Ayushmann Bharat does not cover outpatient expenditure, it covers only impatient expenditure so the bulk of the expenditure that a family spend is not covered under Ayushmann Bharat.
Fourth, five types of frauds have been identified by the government and companies are allowed to have two attempts at fraud, why they do a third time fraud, they are disqualified this is a strange way of implementing a program you are starting on as assumption that there will be a fraud you have identified five types of fraud So why should not any company that is in girls in fraud be disqualified immediately why should you given two chances and be disqualified."