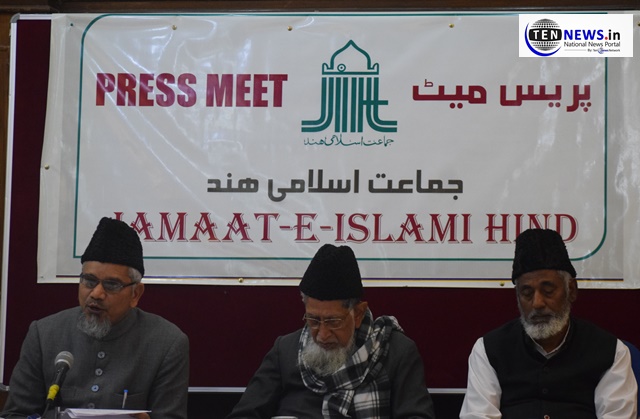 New Delhi: Jamaat-e-Islami Hind has come out with a Peoples' Manifesto for the upcoming Parliamentary Elections. Jamaat plans to reach out to various political parties and important stakeholders and will urge them to treat it as a 'Charter of Demands' to be included in their election manifesto.
Jamaat has always ensured towards value based politics and to promote the idea of welfare state with the true spirit democracy through Justice, Liberty, Equality and Fraternity.
Some of the notable points of the Peoples' Manifesto include:
1. Provision of basic necessities for all citizens. They include clean air, water, food, clothing, house, education, health care, clean environment and life of dignity.
2. Protection of all citizens, and in particular weaker sections (such as the poor, women, Muslims and deprived segments) against injustice, aggression, mob violence, state violence and communal bias.
3. Muslim Personal Law is increasingly under attack from misguided elements. Religious and cultural identity of Muslims and their cultural rights are being targeted. Specific measures should be taken in this regard to safeguard the Muslims within a constitutional frame work.
4. Comprehensive healthy development of all regions and sections, with particular attention to marginalized regions, scheduled castes, scheduled tribes, Muslims, rural population and deprived sections.
5. Protection of religious, linguistic and cultural rights of minorities, various linguistic groups and cultural entities. This implies protection of personal law, places of worship and other religious places.
6. Indian Muslims are a deprived lot, it is necessary to provide reservation for them. Hence the Ranganath Mishra Committee's report should be implemented. Reservation for all minorities should be provided in education and jobs. Among such reserved positions; two third should be marked for Muslims.