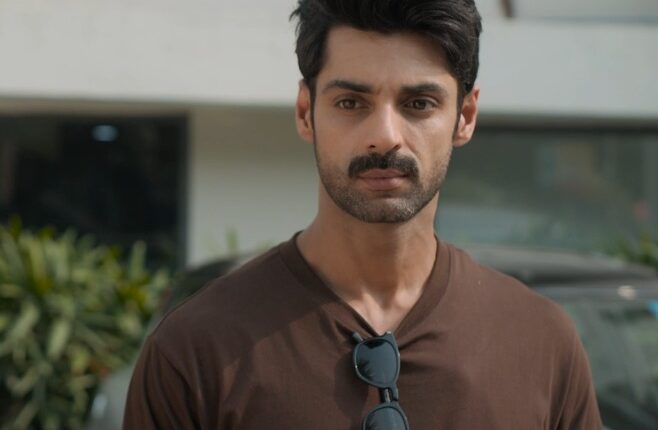 Karan Wahi says 'There is no middle ground,' as he opens up about the concept of love and arranged marriage

Mumbai, 30 October 2023: Amazon miniTV – Amazon's free video streaming service, recently released its romantic comedy-drama series, Half Love Half Arranged. The series features Maanvi Gagroo and Karan Wahi in the lead roles, offering a fresh take on arranged dating. The story revolves around the life of a millennial gynaecologist, Riya Tanwar who is stuck in the circus of arranged dating with weird matches, crazy meet-ups, and lots of drama. With a gripping narrative and light-hearted tonality, the series is making waves among rom-com lovers, touching their hearts for its emotional and upbeat storyline. The leading role of Jogi is essayed by the charming Karan Wahi, who expresses his thoughts on marriage, relationships and love.
The series merges two different worlds of arranged marriages and love and Karan talks about if there's any middle ground between the two.  He said, "In my view, there is no middle ground for marriage. But a combination of love and arranged marriage is a perfect thought.  In both situations, if people fall in love and it's arranged by the family or it's arranged by the family and the two people fall in love.  It's a great thought; otherwise, there is no middle ground. There is no data that says love marriage works or arranged does, but in modern days, how we live, there has to be some amount of love and companionship to arrange your setup."
Talking further about the series and its genre, he shared his favorite rom-com shows. "There are so many, Pretty Woman as a kid I remember. But right now I will say Half Love Half Arranged and Never Kiss Your Best Friend," he said.
Grab your bucket of popcorn and indulge in the crazy world of arranged dating with Riya and Jogi in Half Love Half Arranged. If you haven't watched this laughter-filled mushy romance yet, the series is streaming exclusively on Amazon miniTV available on Amazon's shopping app, on Fire TV, and on Play Store.