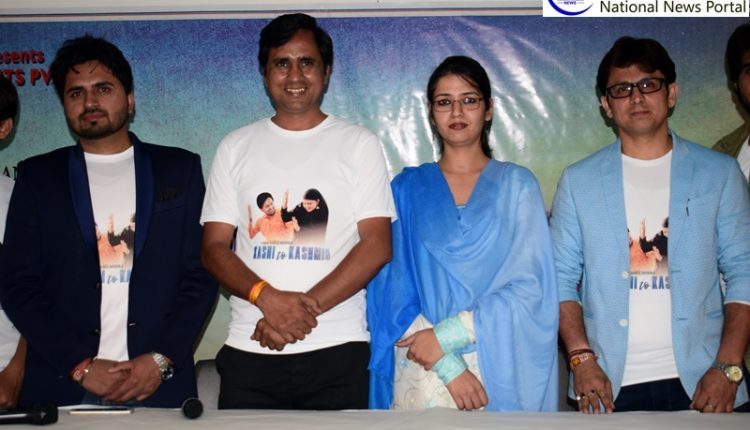 With 'Kashi to Kashmir' story of Kashmiri Pandit's to hit the silver screen
Kashif Hasnain (Photo/Video) By Lokesh Goswami Ten News Delhi :
New Delhi: In a bid to highlight the ordeal of Kashmiri Pandits of 1992 exodus and their current sitation, a Mubai-based filmmaker Sanoj Mishra shooting a film 'Kashi to Kashmir'. The startcast, director and producers of the film intracted with media on Thursday and shared their views about the film.
Besides, Uzma Ahmad, who fought legal battle to return India from Pakistan and received huge media attention last year is also stepping in into the film industry with this movie.

The film is based on today's Kashmiri Pandit issue, The Hindus of Kashmir Valley were forced to flee Kashmir Valley as a result of terrorism. The movie is dealing with current scenario of the nation. How youth is misguided by terrorist group.
Speaking about the film, director, Sanoj Mishra said, "It is a highly sensitive issue and after doing a lot of research I planned to shoot this film. The making of Kashi to Kashmir is underway and we are shooting the film in various locations of Kashmir. The film will hit the market by October this year."
Lead actress Uzma Ahmed, Peepli live fame Omkar Das Manikpuri is playing the lead role in the film.
While speaking to Ten News, Uzma Ahmad said, "It is a good film and everyone should watch it." Replying to a question of acting career she said, "the director of the film Sanoj Mishra approached and spell the story, without wasting anytime I nodded and come to on board. I have not thought about my career but trying give my best."