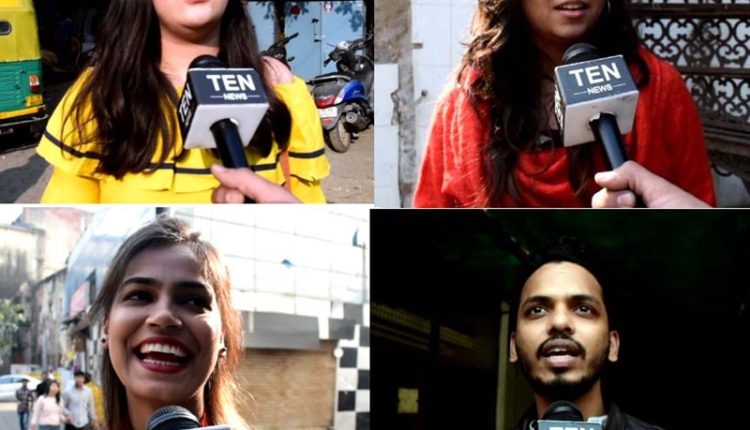 Kedarnath Public Review: Delhiites praises performances of Lead actors Sushant and Sara!
Vishal Malhotra (Photo/Video) By Lokesh Goswami Ten News
New Delhi (07/12/2018) : Kedarnath Movie hits the theaters today in India.
Ten News Caught up with the moviegoers in Delhi, who had some amazing things to say about the movie.

Kedarnath is a potent combination of love and religion, of passion and spirituality set on a 14-kilometer pilgrimage from Gauri Kund to Kedarnath – the 2000-year-old holy temple of Lord Shiva. Mansoor, a reserved and reticent porter, helps pilgrims make an arduous journey to the temple town. His world turns around when he meets the beautiful and rebellious Mukku, who draws him into a whirlwind of intense love. Destiny has plans for lovers amidst the uncertainties of life, nature, and broken hearts.
Some of the viewers said, "This is one of the best performance of Sushant. He day by day is getting stronger with his performance in front of camera."
Audience also praised Sara Ali Khan who was firstly seen as a lead performer.
Audience said, "Sara did something that was not at all expected. She is really a good actress."
When asked by Ten News to score Kedarnath in context of its storyline, people rated 4 out of 5 on an average.
The film is produced by Ronnie Screwvala of RSVP Movies and Abhishek Kapoor of Guy in the Sky Pictures, along with Pragya Kapoor and Abhishek Nayyar; it was co-written with Kapoor by Kanika Dhillon. The film's production began in June 2017, and principal photography commenced on 5 September 2017. The film released on 7 December 2018 to mixed reviews, with praise directed towards Khan's debut performance.