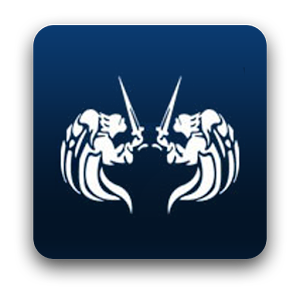 Krupanidhi Group of Institutions today, announced the admission of India's first Healthcare Analytics course. The institute offers 2 years full-time Postgraduate PGDM programme in Healthcare Analytics, which is at the top of the pyramid of business Analytics for life sciences, insurance, manufacturing & health care sector.
This programme will offer hands on training to learn new healthcare statistical methodologies where students will learn to select, prepare, analyze, interpret, evaluate and present data related to healthcare system performance and effectiveness. The students will learn traditional management courses such as marketing, finance, CRM, HR, global trends. The focus of the course will be on pharma, hospitals, healthcare insurance companies, manufacturing.
In healthcare sector, there is an abundance of medical, insurance and manufacturing data that have become available in various organizations. This data could be an enabling resource for deriving insights for improving care delivery in hospitals, reducing the waste in pharma, improve the efficiency in storage, understand the future directions in insurance areas. The programme covers various algorithms and systems for big data analytics which helps in Identifying issues, trends and opportunities to improve efficiency and quality as well as general departmental concerns.
Through this course students learn to analyze and effectively present data to key stakeholders regarding financial and clinical outcomes, supporting a decision process, which is strengthened by data analytics. This includes leading management, regulators, staff through the analytic process, translating analytic insight into business value and ongoing management capabilities. Students will learn a lot on business analytics using tools such as Excel-MS Tools, IBM, BI Tools, Big Data, Data Mining, Concepts of Hadoop, Spark, Flink, CleverInsight.
The graduate aspirants who have appeared for CAT, XAT, MAT, GMAT or CMAT and have submitted the photocopy of score card along with filled application form are eligible to join the curriculum this year. In addition to the aforementioned criteria the candidate should have graduated from statutory/recognized University with a minimum of 50% marks in aggregate. Candidates who have passed a 3-year Bachelor/2-year Masters degree through Correspondence/Open University system from any university recognized by law are exempted from 10+2 pattern. This year the batch commences in the Second week of August 2018 which will consist of six trimisters.
Aspirants who are planning to apply can do so by filling up the form online for the examination. Candidates will be evaluated based on their performance at the Group Discussion & Personal Interview which will be conducted in Kolkata, Bangalore, Delhi, Mumbai, Pune, Chennai and Hyderabad. The last date for online application is 30th June 2018.
Dr. Sam Paul, Director, Krupanidhi Group of Institutes, said "We are committed to make a significant impact on talent availability in the field of Data Science, Management & Healthcare. To that extent we focus our effort on offering career programs for students, fresh talent and executive development program for professionals in the industry. We have faculty members from reputed institutions such as IIM A, IIM B, Bangalore University, Mangalore University, Stanford University, IISc & IIT's. We are happy to be the First one to initiate this course in India as Healthcare Industry employment demand is on the rise, as per studies from Labor ministries worldwide. The demand for the next decade is very promising. Steady job growth in Healthcare industry is projected for the next several years. "