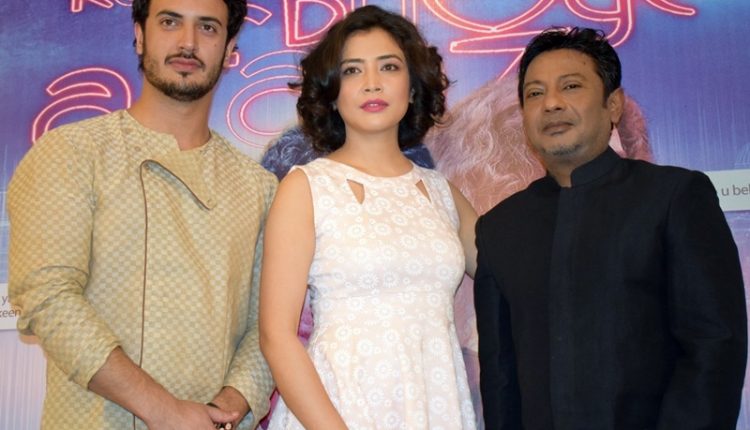 Kuch Bheege Alfaz is all set to release on Feb 16
Kashif Hasnain (Photo/Video) By Lokesh Goswami Ten News Delhi :
New Delhi: In digital era, where heart broke every minute, a director risked to make a love story 'Kuchh Bheege Alfaaz' which is going to hit the theatre on February 16, 2017.
The star cast of the film, Gitanjali Thapa, a national award winner (Played the role of Archna) and a Kashmiri actor Zain Khan Durrani (Played the role of RJ Alfaz) interacted with media persons on Monday here.
Kuchh Bheege Alfaazis a romantic drama revolving around a radio jockey and poet Alfaaz (Zain Khan Durrani) and graphic artist Archana (Geetanjali Thapa). In this age of high-technology usage and instant messaging, Archana, a regular user of dating apps, dials a wrong number which connects her to Alfaaz.
Onir is the director of this love drama which has slated to release on Valentine's Day weekend.
For Onir, who has films such as My Brother Nikhil and I Am to his credit, Kuchh Bheege Alfaaz came as a breath of fresh air. Written by Abhishek Chatterjee, it reminded Onir of his college days and an ageless idea of romance. Interestingly, he only downloaded WhatsApp and Tinder after reading the script. "I needed to know how they work," said the filmmaker.