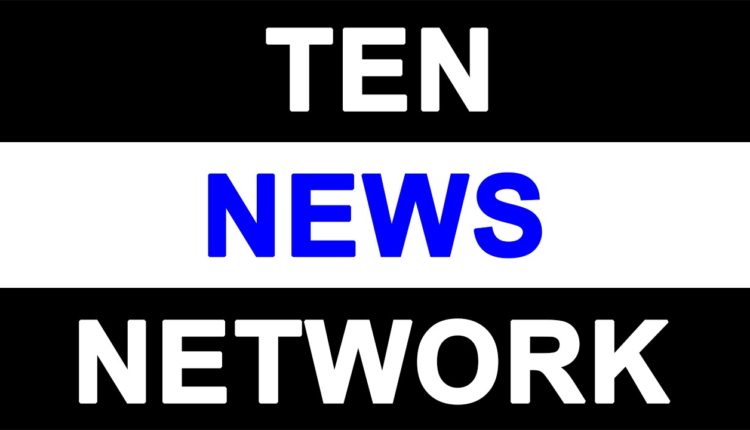 LANDMARK 40TH EDITION BREAKS ALL RECORDS: ATTRACTS 7300 BUYERS FROM 110 COUNTRIES

Business enquiries worth Rs. 2700 crore are generated as curtains are drawn today to mark the closing of 40TH edition of IHGF Delhi fair (earlier known as IHGF) organized at the India Expo Mart in Greater Noida by Export Promotion Council for Handicrafts (EPCH) – the nodal agency for promotion and development of handicrafts in the country. "Over 7300 trade visitors including International buyers, buying agents, domestic volume retailers interacted India's handicraft sector making it the world's largest  fair of Indian handicrafts, home, lifestyles and fashion products", informed Shri Rakesh Kumar, ED – EPCH.
Since  the inaugural edition held in 1994 with 313 exhibitor covering an area of 5,500 sqm the show has come a long way as in its 40th edition the IHGF Delhi Fair played host to over 2750 exhibitors spread over 1,90,000 sqm area, more than 1600 product lines and styles at state-of-the art India Expo Centre & Mart, Greater Noida.
The spectacular display of traditional Indian art and craft mesmerized overseas volume buyers from more than 110 countries  like USA, UK, Switzerland, Spain, Sweden, Argentina, Brazil, Colombia, Chile, Costa Rica, Panama, Peru, Algeria, Austria, Australia, Bahrain, Bahamas, Botswana, Belgium, Cameron & Central Africa, Canada, Croatia, China, Cyprus, Denmark, Egypt, Estonia, Finland, France, Germany, Greece, Holland, Hungry, Hong Kong, Slovakia, Slovenia, South Africa, Taiwan, Thailand, UAE, Uganda, Ukraine, Uzbekistan, Uruguay, Yemen, Zimbabwe, Tunisia, Ghana, Italy, Iran, Indonesia, Israel, Jamaica, Jordan, Japan, Kazakhstan, Korea, Kenya, Kuwait, Latavia, Lebanon, Lithuania, Mali, Malaysia, Mexico, Mauritius, Morocco, Muscat, Namibia, Newzeland, Norway, Oman, Palestine, Philippines, Poland, Portugal, Qatar, Congo, Romania, Russia, Saudi Arabia and Singapore and Indian volume retail visitors and  business was transacted in an ambience enlivened by colorful spectacle enriched with dances, art and culture of India – the very nursery that nurtures exhibits displayed at the show.
Foreign media from Australia and ASEAN & African countries like Vietnam, Cambodia, Tunisia, Egypt and Senegal were also invited to cover the home, lifestyles and fashion products which are still unexplored in these countries.
More than 1600 types of products including  House ware, tableware, kitchenware, hotel ware,  Home furnishing, home textiles, linens and madeups,  Festive décor, chriastmas, Halloween, valentines, birthdays, anniversaries celebrations, Fashion jewellery, bags, scarves, ties, fashion compliments, Luggage, leather bags, and cases, Furniture, hardware and accessories, carpets, rugs and floorings, bathroom accessories,  spa and wellness, candles, incense, made ups, burners, potpourri and aromatics, stationery, handmade paper items and greeting cards,  lamps and lighting, chandeliers, lampshades, lanterns, Decorative articles & giftware, Garden ornaments, lawn accessories,  Sustainable products, jute, cane, bamboos, natural fibres, hand woven mats,  Educational games, trophies, games, toys were on display.
Various knowledge seminars such as advantage of doing business in and with YIWU China, Social media- important tool to maximize presence & sales, Vriksh – Indian Timber Legality Assessment and Verification scheme, opportunities and export strategies for Handicrafts products in CIS market, how to safeguard your business from international frauds, Export
opportunities in Latin America through Warehousing facility at Uruguay, Trends and forecast on home lifestyle and fashion for Spring summer 2016, increase in export through effective digital medium, how to do business with buyers from USA & Skill Development in Handicrafts & Carpet Sector – Need of the hour etc.  Participants in the fair attended these seminars in large numbers. Along with seminars various cultural programmes and fashion shows were the centre of attraction amongst participants.
The prestigious Ajay Shankar Memorial Awards for best display and design were presented in 10 product categories by Shri Bhagwat Saran Gangwar, Hon'ble  Minister of State for SSI & EP, Govt. of UP, Shri J.K. Dadoo, Additional Secretary & Financial Adviser, Ministry of Commerce & Textiles, Govt. of India and  Dr. Rajneesh Dubey, Principle Secretary Industries, Govt. Of UP were also present during the award ceremony.   The categories of awards included  Carpet, Rugs &Floorings category ( M/s Pala Decor Pvt. Ltd, Gurgaon got the award), in Candles Incense Sticks, Potpouri & Aromatics category (M/s Auroma Diffusions Pvt. Ltd, Bangalore got the award), Stationery & Handmade Paper (M/s Ascetic Export, Jaipur, got the award), Festive Decor category (M/s Ramesh Flowers Pvt. Ltd, Tuticorin got the award), In Furniture & Accessories category(M/s Balaji Exports, Jaipur got the award), in Home Furnishing & Madups category M/s C&R Textiles Pvt. Ltd, Noida got the award), in Lamp Lighting & Accessories category M/s Ravi Indian Handicrafts, Moradabad got the award, in Houseware & Decorative category (M/s Adhya Designs, Faridabad got the award), in Lawn, Garden Ornament & Accessories category (M/s Noble Art Exports, Jodhpur got the award) and in  Fashion Jewellery & Accessories category ( M/s Elcorp Pvt. Ltd, New Delhi got the award).
Handicrafts exports have been growing steadily during the last decade.  During 2014-15 they grew by 7.96% in rupee terms and 6.82% in dollar terms and touched Rs 18,639.14 crore. Shri Rakesh Kumar, Chairman – IEML and ED – EPCH further elaborated that "Despite the overall slump in exports in various commodities, the exports of handicrafts in the first six months of 2015-16 stood at Rs 9108.41 crores registering a growth of 9.92% in rupee terms".
Export Promotion Council for Handicrafts [EPCH] which is a nodal agency for promotion and development of handicrafts has been organizing the Indian Handicrafts & Gifts Fair for the last 21 years.