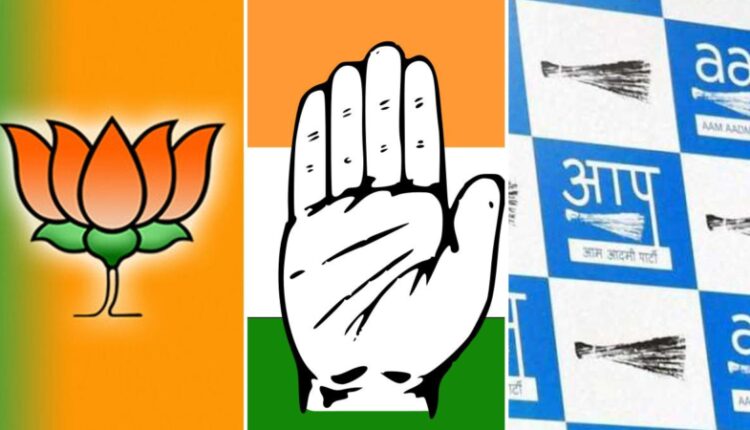 New Delhi, Dec 8, 2022: As the votes polled in this year's Gujarat elections by the Election Commission of India (ECI), the Bharatiya Janata Party (BJP) is set to return for seventh straight term in Prime Minister Narendra Modi's home state.
The voting for Gujarat Assembly Election 2022 was held in two phases on December 1st and 5th. The counting for Gujarat Election Result 2022 is underway and the result would be declared as soon as the counting of votes is done for the 182-member Assembly.
BJP looks set to clinch around 150 seats in Gujarat elections 2022. As of 11 am, BJP has been maintaining a lead in 152 seats while Congress is leading in 17 seats. Meanwhile, AAP is leading in 5 seats only.
BJP candidate and Patidar leader Hardik Patel has taken a slender lead of 2,371 votes over AAP's Amarsinh Thakor at the end of four rounds of counting.
BJP's candidate from the Jamnagar North seat and cricketer Ravindra Jadeja's wife, Rivaba Jadeja, who was initially trailing at the third spot during the whee hours of counting of votes, is now leading. As per the latest trends by the Election Commission, Rivaba is leading with 14,905 votes against AAP's Ahir Karshanbhai Parbatbhai Karmur and Congress' Bipendrasinh Jadeja.
According to latest reports, Prime Minister Narendra Modi who spearheaded more than 30 rallies in the final few weeks of his party's campaigning is set to lead his party's celebrations this evening at its Delhi headquarters at 6 pm.