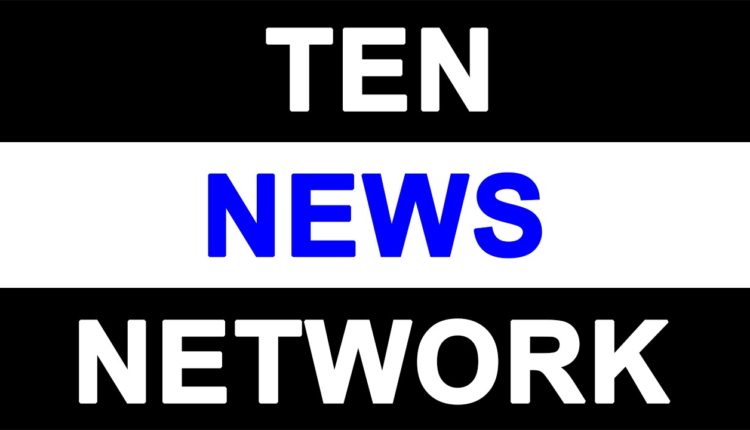 LG strengthens its Product Portfolio-Launches India's 1st AC with Himalaya Cool, Monsoon Comfort and Mosquito Away* Technology
LG Electronics, India's leading consumer durable brand today announced its latest range of Air Conditioners, with a stylish design line and supreme package of air-conditioning solution for 2014.

The new range of Air Conditioners has been developed, based on LG's unique Indian Insights Program, introducing first of its kind features like Himalaya cooling, Monsoon Comfort and a technology that keeps Mosquitos Away. With our new technologies a 5 star rated AC will have energy savings up to 53%.
Commenting on the launch of this new range of Air Conditioners, Mr. Saurabh Baisakhia, Business Head, Air Conditioners, LG India, says "With this new & improved range, we are fulfilling our promise to bring forward our India Insight range for the upcoming summer season which will improve the functionality of the air conditioner around the year.
Addressing the growing demand for energy efficiency, LG has stepped up, by introducing air conditioners with higher energy efficiency levels as compared to other air conditioners of similar star rating. With a strong product portfolio and a recognized after-sales service network, we aim to continue with our product and technology leadership in the AC segment. We project a turnover of Rs. 2500 crores with 28% of the market share, by the end of this year."
Unique Product Features
Himalaya Cool Technology
The Himalaya cool technology provides instant cooling to user by focusing on cooling the living space through smart airflow & 2 times faster vertical air swing. It can be activated by a one touch key on the remote controller. Using this technology the room is cooled up to 28% faster & saves energy up to 28%.
Mosquito Away Technology
The AC range has one of the most unique features that allow users to repel the mosquitoes away, without use of any chemical. Ultrasonic waves are utilized to repel the mosquitoes away. These ultrasonic waves are beyond the audible range of humans and only impact the sensing of mosquitoes. Mosquito away technology can be activated using a one touch key on the remote controller.
Monsoon comfort Technology
The Monsoon Comfort technology provides the right cooling during high humidity and monsoon season. As compared to the normal dehumidification mode in other air conditioners, the monsoon comfort technology prevents overcooling and saves energy up to 36.4%. The same is achieved through right balance between room temperature, body temperature, air movement & air flow. Monsoon comfort can be activated using single key on the remote controller.
All the three technologies Himalaya cool, Mosquito away & Monsoon comfort are tested and certified by reputed institutes.
4-D Cooling
4-D cooling helps to cool every corner of the room by circulating the cool air in all 4 directions (Up-Down, Left-Right)
Deep Sleep Mode
The AC automatically adjusts the room temperature during the night for maximum user comfort & energy savings. The indoor unit fan & compressor operates automatically to maintain optimum room temperature and provide comfortable sleep.
Air purification
LG's unique Plasmaster Ionizer sterilizes the air up to 99.9% from bacteria and other harmful substances. The comprehensive auto cleaning function prevents formation of bacteria and moulding on the heat exchanger, providing a fresh, pleasant and comfortable environment. In addition, these air conditioners also come with very good quality dual protection filter & 3M micro protection filter which is able to block dust particles as small as 0.3µm.
About Inverter V range
The Inverter V new ranges is equipped with the unique BLDC compressor technology & skew fan design which gives it the world's lowest noise level of 19db. The LG Inverter V compressor is faster and more powerful than a conventional AC. The compressor speed adjusts automatically to provide variable tonnage and controls temperature in the room, thus maintaining desired temperature levels at all times.
The advanced LG Inverter V technology is highly energy efficient and saves up to 66% energy. For LG, customer delight and satisfaction are crucial factors in determining its growth trajectory and competitive edge. Such insights have prompted the company to streamline its customer service too. LG has the largest service network in the country with 950+ SVC Centres, 7000+ Engineers covering 300+ towns to ensure speedy response time and installation by professionally trained service engineers.
LG has also launched the AC Solution Plazas, one-stop shops for all domestic and commercial air-conditioning needs. With a current set-up of 55 such Plazas, LG Plans to have 20 more such one-stop shops across India by the end of this year.
About new range of AC's
The new range of LG Air conditioner has 90 new RAC models. LG AC's uses a very powerful rotary compressor which can run even when the temp goes up to 54 degree and does not trip, best suited for the Indian consumers. The new range is designed to be installation friendly.
Inverter V ACs is available in Hot n Cold & Cooling only series in 1.0, 1.5 & 2.0 ton in the price range of Rs.43,000 to Rs.75,000
·         Split ACs is available in L-Terminator, L Energia, L-Vogue plus, L- Stella Plus, L Maxima plus, L-Aura plus and L-Nova Plus series in the capacities of 0.75 to 2 ton in the price range of Rs. 25,000 to Rs. 50,000
Window ACs are available in L-Crescent plus, L-Gratis plus and L-Bliss plus series in the capacities of 0.75 to 2 ton. Keeping in view the customer trend new look and 5 star-models have been introduced. These ACs are available in the price range of Rs.20,000 to Rs. 35,000
Hot n Cold Split AC's is available in capacity of 1.0ton to 2.0 ton in the price range of Rs. 35,000 to Rs. 50,000