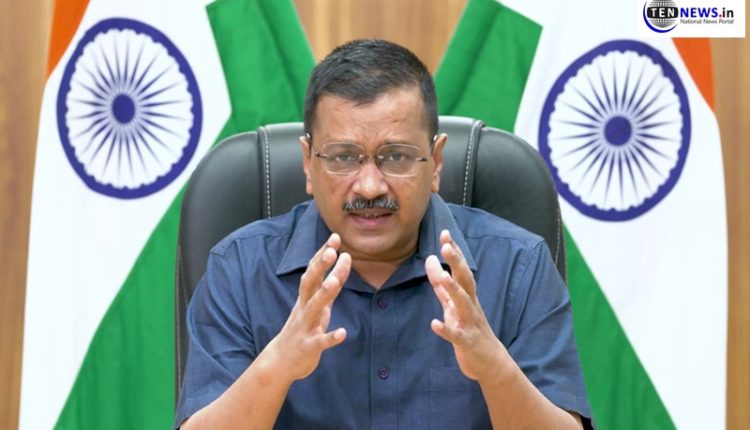 New Delhi, January 25: On the sidelines of a Republic day event on Tuesday at the Delhi Secretariat, Delhi Chief Minister Arvind Kejriwal while talking about the Covid-19 scenario in the capital, assured that soon the covid restrictions in the Capital will be lifted by the Delhi government and the lives of Delhites will be brought back to normalcy.

Kejriwal said, "Soon we will try to do away with (COVID) restrictions and bring your life back to normalcy, will make all efforts in that direction."
Moreover talking about the improving situation of the Covid in the Capital the past 10 days, Kejriwal said, "COVID positivity rate has reduced by 20% in the span of last 10 days. Today it's about 10%, opposed to 30% positivity rate on January 15. All of this is because of the consistent pace of vaccination."
Kejriwal sent a proposal last week to lieutenant governor Anil Baijal regarding easing of restrictions, including the weekend curfew, in view of a dip in daily infections. While Baijal agreed to some recommendations, he rejected the proposal related to the weekend curfew. The Delhi Disaster Management Authority (DDMA), chaired by Baijal, however, offered relaxations to the functioning of private offices.
Delhi L.t Governor Anil Baijal will also hold a meeting on 27 January with Delhi Disaster Management Authority over the Covid situation in Delhi.