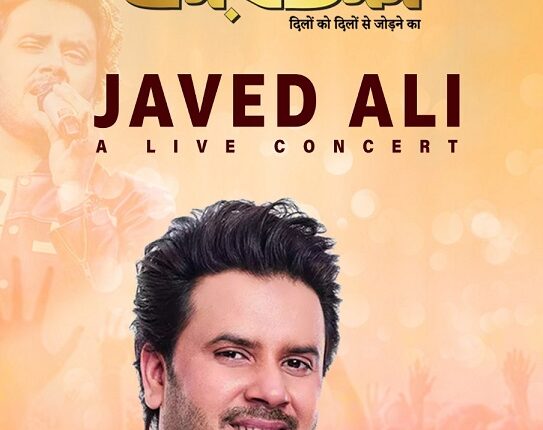 Live concert of world-renowned Youth icon Sartaz -E- Sufi JAVED
New Delhi:  JAZBAA दिलो को दिलो से जोड़ने का" is an initiative of Rudraksha Communication to raise awareness and educate people about the true spirit and strengths of INDIA "Cultural Diversity with Religious Unity.
Sufi music is an excellent source of peace and calmness. Sufi music has the potential to heal the soul and bring distant hearts together, making it an excellent medium for engaging the masses in social and cultural reforms. Live performances bring so much color, spark, and enjoyment to our lives. Live concerts are important because they bring musicians and audiences together in one place, bringing peace and pleasure into our lives. During the pandemic, the world observed NEW INDIA as a symbol
of determination and optimism. Now, with the motto of VASUDEVA KUTUMBHKAM. It's time to cherish and appreciate the beauty of INDIA, especially in a year when we will be hosting the auspicious G20 Summit.
Taking inspiration from this motto, which is a symbol of love, acceptance, and mutual respect religion and culture, Rudraksha Communication is organizing a live performance of world-renowned Youth icon Sartaz -E- Sufi JAVED ALI Live in concert on 21st January 2023 at Sirifort auditorium in New
Delhi from 07.00 p.m onwards. The spirit of Sufism indeed celebrates love and pride towards country. This event is also dedicated to the JAZBAA of Jammu and Kashmir social activists, particularly women, for ushering in a new era of peace and development in Jammu and Kashmir. We hope you will appreciate this noble and cause-related activity and join us in celebrating INDIA G20 PRESIDENCY OCCASION. Let us participate and support our initiative.