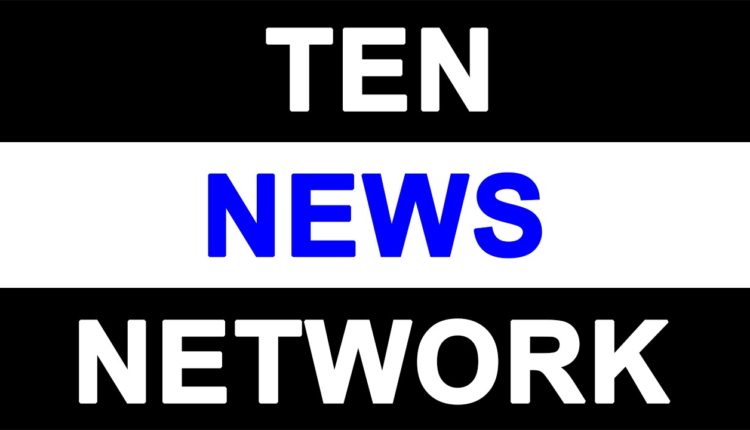 #LokSabha clears Real Estate Bill as passed by RajyaSabha

Lok Sabha clears Real Estate Bill as passed by Rajya Sabha
Shri Venkaiah Naidu clarifies various issues of the Bill
Real Estate Bill is Prime Minister's Gift to the Nation, says Shri Naidu
The Bill shall have a bearing on the ongoing projects and houses
70% is for both construction cost and land cost to be maintained by the promoter is a separate account and not an escrow account
Imprisonment Provision for non-compliance, as a last option
Single window approval system is being developed for ensuring timely completion of housing projects
Lok Sabha today approved the Real Estate (Regulation and Development) Bill, 2016. The bill seeks to create a set of rights and obligations for both the consumers and developers and encourage both of them to live up to the expectations of each other as per the agreement entered into by both of them.
Moving the Bill pending in Lok Sabha after it got passed in Rajya Sabha on March 6, Minister of Housing & Urban Poverty Alleviation Shri M. Venkaiah Naidu clarified the position on the issues such as how the Bill will be applicable to existing projects; the Rules on setting aside 70% of customer advances in an escrow account; compulsory approvals prior to project launches, and payment of similar interest rate to customers as charged from them for delays will impact launches and increase compliance costs. The clarifications by the Minister on different issues are as below:
Requirement to deposit 70% of collections:
The account to be maintained by the promoter is a separate bank account and not an escrow account.
Also, the deposit of 70% is for both construction cost and land cost, and if the land cost has already been incurred the promoter can withdraw to that extent
Requirement to be met for such withdrawals is provided in the act.
This provision has only been provided to ensure that project funds are not diverted and projects are completed on time.
Ongoing Projects:
Upon passage of this Bill existing/ongoing projects would not come to a standstill, as is being made out by some respondents from the industry.
The Bill does not provide that the existing projects should stop all operations until complied with the provisions of the Bill.
The Bill only provides that upon the formation of the Regulatory Authorities all promoters of existing projects, coming within the ambit of the Bill, would need to register and provide and upload all project details on the website of the Authority.
A window of 3 months from the date of commencement of the said clause/section has been given to the promoters for registration.
The developers need to to specify the project details of such apartments so that prospective buyers will make informed choices, project status is known to all and to ensure that the projects are completed on time.
Imprisonment Provision:
Regarding the provision of imprisonment for any violations of the orders of the regulatory authorities or the Appellate Tribunal, it is certainly not a first option but only the last option.
There are many regulatory laws in the country with imprisonment provisions under which 3 to 10 years of imprisonment is provided for. Under Securities Act, Insurance Act and Pension Fund Act, 10 years of imprisonment is provided. Food security Act has 7 years provision while it is 5 years under Electricity Act and Reserve Bank of India Act.
There can't be a consumer without a developer and vice versa. Keeping in mind the importance of developers for mobilization of land and resources for housing projects, the last option of imprisonment has been kept at 3 years.
Ensuring timely approvals for housing projects
The act also provides under clause 32(b) for the Real Estate Regulatory Authority to take up with appropriate government of competent authority, the creation of a single window system for ensuring time bound project approvals and clearances for timely completion of projects.
Shri Naidu has said that with a target is to ensure that all required approvals are given in about a month's time, he held 7 high level meetings with the Ministers of Environment, Forests and Climate Change, Civil Aviation, Defence, Consumer Affairs, and Culture for streamlining such approvals. All these ministries as a result have taken significant measures to ensure online and timely approvals. Single window approval system is being developed to standardize and settle timelines for approvals and use of IT & GIS for automation of such systems, setting up nodal agency & empowered committees, Shri Naidu added.
M/o Civil Aviation – Coloured Coded Zoning Maps (CCZMs) of 13 major airports available online, 9 more by June 2016, Automated NOC approval system & height clearance operational (on 6.1.2016)
M/o Culture – Online NOC process notified,handheld APP, heritage byelaws.
M/o Defence – Review of Ammunition Storage Policy, LMA's instructed to share restricted zone details with municipal bodies. CCZM's for four defence airports by April, 2016.
Model Building Bye Laws finalized by Ministry of UD in consultation with MoEF & CC.
MoEF & CC has agreed to integrate environmental conditions and norms in building approval process and now included in the Model Building Bye laws by MOUD. Now it's up to the States, to adopt this model building by laws and there shall be no need separate clearance by MOEF up to 1.5 lakh Sq.Mtrs .
Revision of National Building Code National Building Code, 2015 finalized after incorporating MoUD's Model Building Bye Laws (MBBL).
The Minister assured the industry that with the establishment of a regulatory mechanism there would be greater flow of investment, both national and foreign, into the sector, resulting in reduction in cost of borrowing.
The Bill requires project promoters to register their projects with the Regulatory Authorities disclosing project information including details of promoter, project including schedule of implementation, lay out plan, land status, status of approvals, agreements along with details of real estate agents, contractors, architects, structural engineers etc. Shri Naidu said that this enables transparent, accountable and timely execution of projects.
The Minister further said that the Real Estate Bill, 2016 enables the people meet their genuine aspirations of owning a house including those of urban poor by giving a fillip to affordable housing initiative under which the Government intends to enable construction of 2 crore by the year 2022 under Prime Minister's Awas Yojana (Urban).
Shri Naidu has said that the Real Estate Bill is a gift to the nation by the Prime Minister. The passage of the bill is an example of Prime Minister's commitment to total transformation, added the Minister.
New Delhi
March 15, 2016