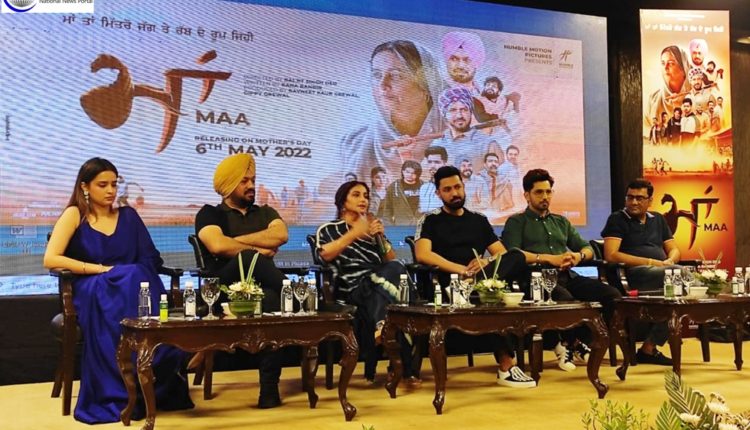 'Maa' Movie Promotion: This film will make children respect their mothers, says cast
Ten News Network
New Delhi, 3 May 2022: On Tuesday, the Humble Motion Pictures hosted a press conference for the movie, 'Maa' starring Divya Dutta, Raghveer Boli, Babbal Rai, Gippy Grewal directed by Baljit Singh Deo and written by Rana Ranbir.
The film is based on motherhood and portrays the love of a mother for their children against the evil of the world.
"We often take our mothers' love for granted. The motive of the film is that the children would respect and return the love of their parents. It is not a depressing movie but an enlightening and insightful film," says Gippy Grewal.
"This film is like a push for the children who do not respect the love of their mothers and treat them as a burden. Movies with such messages might create a stir and make the children realise their mistakes," says Raghveer Boli.
Maa Movie Promotion | Divya Dutta, Raghuveer Boli, Gippy Grewal, Babbal Rai | Photo Highlights