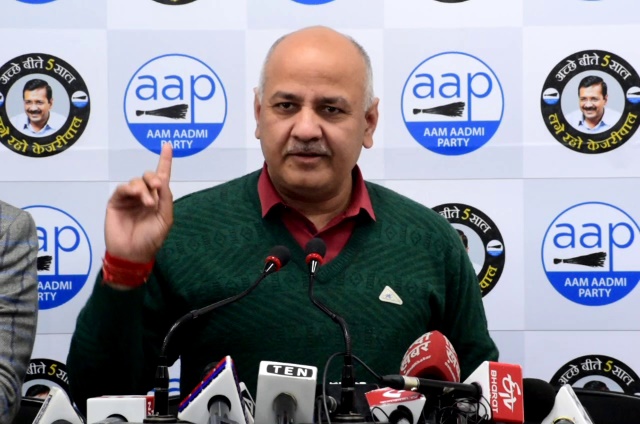 Mainsh Sisodia takes dig on Amit Shah over free WiFi statement
Saurabh Kumar/Lokesh Goswami Tennews New Delhi :
New Delhi : As the battle for Delhi heats up, the war of words between Delhi Dy Chief Minister Manish Sisodia and Union Home Minister Amit Shah continues. Manish Sisodia here on Friday said while Bharatiya Janata Party (BJP) chief Amit Shah had been saying there were no CCTVs in Delhi he should check it out during campaigning.
Speaking to the media, Manish Sisodia said earlier, we shared a video to you where Amit Shah was seen saying the city was to get 1.5 million CCTV cameras but were yet to find one. In another CCTV clip, Sisodia said it was from the door-to-door campaign by Amit Shah in Lajpat Nagar. Amit Shah visited eight houses in a small lane, and there were 16 cameras around it, he added.
Answering a question referring to Amit shah statement in which he alleged that, AAP had promised 15 lakh CCTV camera. Sisodia said "We never said that we will install 15 lakh CCTVs not even the AAP manifesto mentions any number. This is the 15 lakh 'jumlas' which keeps them saying 15 lakh figure everytime.
While responding to Amit Shah's jibe, on Delhi Chief Minister Arvind Kejriwal on Friday in which Amit Shah had claimed that his mobile phone's battery ran out but he failed to find free WiFi in the city.
Manish Sisodia said "It's very unfortunate that country's Home Minister cell is not getting charged. But I would suggest him like not just WiFi, but battery charging is also free in Delhi.