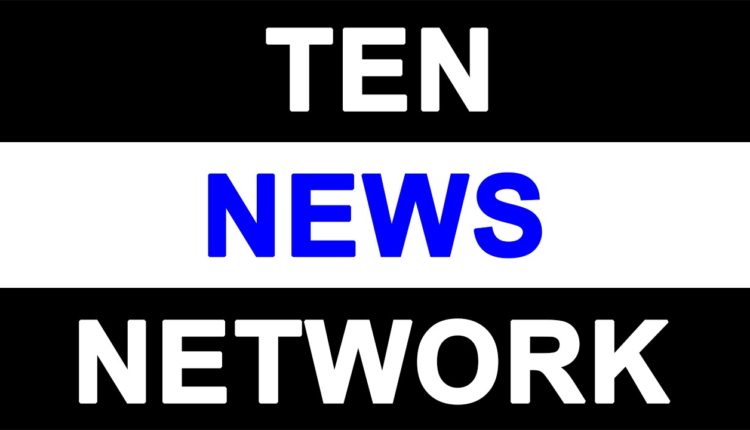 Many prominent leaders of Western UP joined Aam Aadmi Party, MP Sanjay Singh welcomed all the newly joined leaders
Many prominent leaders of western Uttar Pradesh joined the Aam Aadmi Party on Wednesday. Senior leader of Aam Aadmi Party and Rajya Sabha MP Mr Sanjay Singh welcomed all the newly joined leaders. Senior Aam Aadmi Party leader and Rajya Sabha MP Shri Sanjay Singh on Wednesday said that CM Yogi Adityanath gave the slogan of "Na bhrashtaachaar na gundaaraaj, ab ki baar Bhaajapa Sarakaar" , but today women are getting raped in UP every day; this is very shameful. He also said that UP's CM is running the Mission Shakti and the criminals are running the Mission Rape, UP's deteriorating law and order situation is very alarming. Shri Singh said that SIT has become a security shield for UP government, SIT is investigating teacher recruitment scam and Oximeter purchase scam in UP, but there is zero outcome.
Many prominent leaders of western Uttar Pradesh joined the Aam Aadmi Party on Wednesday. Senior leader of Aam Aadmi Party and Rajya Sabha MP Mr Sanjay Singh welcomed all the newly joined leaders. Shri Sanjay Singh said that the Aam Aadmi Party is successfully expanding in Uttar Pradesh. In the last few days, several parties merged with the Aam Aadmi Party. Many senior and experienced leaders of many parties, who have contributed 20 to 25 years in the politics of Uttar Pradesh and have a lot of experience, joined the Aam Aadmi Party.
Shri Singh said, " I welcome Mr Syed Ishrat Ali, former president of AIMIM Moradabad, Mr Shah Faisal, District In-charge of Azad Samaj Party of Sambhal, Mr Faizi Ansari, National Member of BJP from Rampur, Mr Faisal Ahmed Khan a social worker from Bijnor, Mr Sarfaraz Ali of Rampur, Mr Mohammad Ahmed Qadri, former SP vice-president and block president of the Kisan Union, and Mr Ahmed Warsi, former district president of the youth wing of AIMIM from Moradabad and all others in the Aam Aadmi Party. The AAP was formed to establish a clean politics and the AAP government has done great work in the sectors of education, health and others. Every political enthusiast today wants to follow the path of the AAP, therefore, people from various parties are joining to AAP."
Hitting out at Uttar Pradesh Chief Minister Mr Yogi Adityanath, he said "Yogi Adityanath had given the slogan in UP "na bhrashtaachaar na gundaaraaj, abakee baar bhaajapa sarakaar". But if you look at the newspapers of Uttar Pradesh today, you will feel ashamed to look into the ground reality of the sates. Rape of an 8-year-old girl took place recently, also rape of a 10-year-old girl and rape of a 12-year-old girl. Yesterday, a 7-year-old girl was raped by putting a cloth in her mouth in Gorakhpur, the home district of UP Chief Minister. A 6-year-old girl was gangraped in Ghatampur and her chest was amputated. An LLB student has committed suicide in Bulandshahr."
He said, "The way women are forced to commit suicide all over the state. The women and daughters of UP have no hope of justice from Yogi Adityanath's government. When the FIR of the Chitrakut rape victim was not registered she committed suicide. In Pratapgarh, a girl committed suicide due to the lack of justice. What is happening in Uttar Pradesh today?"
Mr Singh said, "Mr Yogi Adityanath has failed to give protection to women. He is giving a fake slogan of "mission shakti". Mr Yogi is putting huge advertisements across the newspapers. His mission shakti is a massive failure. While UP CM is running mission shakti the criminals of UP are running mission rape in the state."
Mr Sanjay Singh further said, "Uttar Pradesh is getting embarrassed due to the incidents of rape. Today, SIT has become a security shield for the UP government. There was a scam in the recruitment of 69000 teachers in UP, SIT was formed in it, nothing happened in the whole case. SIT was formed to investigate killing Shri Indrakant Tripathi but nothing was found out. SIT was also formed to investigate the oximeter scam but nothing happened."
He further said that the UP CM should issue a white paper regarding the SIT. "Yogi govt should tell the citizens what action was taken in the cases in which they formed the SIT. How many people went to jail, against how many people FIRs were registered, against how many officials suspension action was taken on how many people? If the UP government does not have the guts to do this, then SIT is nothing more than a protective shield for the Yogi government."