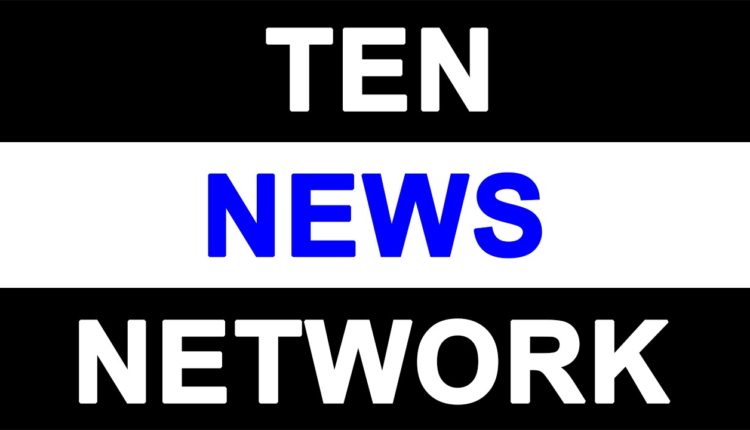 Marengo CIMS Hospital, Ahmedabad, conducts the first ever Lung transplant in Gujarat

National, Thursday, 06 January 2023: Marengo CIMS Hospital proudly announced creating history in conducting the first ever bi-lateral Lung Transplant in the entire state of Gujarat.
The team that worked on the highly specialised lung transplant was spearheaded by Dr Kumud Dhital, Program Director Lung Transplantation, a pioneer in Lung transplants with more than 400 cases of lung transplants to his name. The Lung Transplant Program is designed to introduce one of the most complex surgical organ transplants that requires very high level of clinical excellence and global expertise. Over the past several years, Marengo CIMS Hospital has been undertaking pioneering work in the areas of Heart, kidney, liver and bone marrow transplants. With this program, the organ transplant department makes the hospital a preferred destination for multiple organ transplants.
The lung transplant surgery was performed on a 41-year-old Syrian patient suffering from Interstitial lung disease. He had a strong family history with two of his sisters succumbing to the disease at a young age. The patient, very sick and on very high flow oxygen, was shifted to India and admitted in Marengo CIMS Hospital since last 25 days.
Marengo CIMS had created history in the year 2016 in heart transplants by conducting the first ever heart transplant in Gujarat. Under the able guidance of Dr Dhiren Shah, Director Heart & Lung Transplant Program and Dr Dhaval Naik, Cardiac & Heart Lung Transplant Surgeon, the numbers in heart transplants have been breaking records.
The heart, also retrieved from the same deceased person, was transplanted into a 41-year-old patient from Bilimora admitted in Marengo CIMS Hospital for heart failure since past couple of months. The organs were allotted to the patients by NOTTO and SOTTO.
The doctors were also joined to address the media by Dr Amit Patel, Consultant Pulmonologist, Critical Care & Sleep Disorders and Dr Kapil Iyer, Transplant Pulmonologist. The press briefing was chaired by Dr Keyur Parikh, Interventional Cardiologist and Chairman, Marengo CIMS Hospital.
The deceased donor was a 47-year-old who suffered a brain haemorrhage for which he was operated at a hospital in Rajkot but did not recover and was declared brain dead by the doctors. The relatives of the deceased after counselling agreed for donating heart, lung, liver, kidneys, skin, and eyes bringing the organs donated to a total of nine.
Dr. Raajiv Singhal, Founding Member, Managing Director & CEO – Marengo Asia Healthcare, said, "Every life matters, every minute counts. We sincerely thank the donor's family who selflessly donated as many as nine organs to save several lives by embodying this highest form of humanity."
Dr Singhal added, "At Marengo Asia Hospitals, we aim to be a leader in organ transplantation focused on bringing global expertise and clinical excellence at international levels. With increased number of organ transplants by our medical experts, we are fast emerging as a preferred destination for organ transplants in India. With cases such as this one, we will soon be recognized internationally for organ transplants, and we hope to be recognized for increasing footprints in the increase in medical tourism. With a vision of "Patient First Approach", where all decisions taken in the medical space are aimed at the benefits for patients first, our goal is to add increased value to our new unit in Ahmedabad as the hub for advanced healthcare. This will further ensure that no patient who comes to a Marengo Asia Hospital will go untreated from here."
Dr. Kumud Dhital, Lung Transplant Surgeon, said, "Organ transplantation requires highly integrated cross functional and multidisciplinary delivery of care, where each member of the team functions in concert and at the highest level. Lung Transplantation is a surgical procedure to replace an ailing lung or typically both lungs, with healthy lungs from a deceased multi-organ donor. Although the numbers remain small, India should be very proud of the significant increase in deceased organ donation particularly in states like Gujrat. With this welcome trend on the back of commendable programs that are increasing awareness on organ donation, we hope to step up lung transplantation programs around India to save more lives."
Marengo Asia Healthcare thanks the organ donor family for giving new lease of life to several people. Thanks to SOTTO, NOTTO, Traffic police of Rajkot and Ahmedabad, Airport Authority and government of Gujarat for supporting the movement of the organs for Marengo CIMS to create history.
The deceased organ donation rate in India at less than 1 percent per million population, is a major handicap, and translates to less than one person per million opting to donate their organs. Superstitions and stigma, lack of transplant coordinators, and lack of required infrastructure for certifying and maintaining brain-dead patients are the reasons behind the low donation numbers in India. While lack of organ donation is one side of the story, the other is the lack of required processes, skilled experts, hospital infrastructure, and the lack of sufficient examples of long-term organ transplant survivors in the community that become the role models for organ transplantation.